Founded in 2018 by Dane and Bastiat Viljoen, Troygold digitizes gold bullion and Krugerrands and then allows customers to buy, sell, spend, and borrow against their gold.
Vaulted gold bars or coins with serial numbers are digitized via Troygold's system, offering whole or fractional ownership.
Gold is directly allocated, and customers receive an ownership certificate showing which bar or coin and what serial number they own, as well as where it is stored. The company currently has storage facilities in Johannesburg and Singapore.
Troygold currently offers two options to customers – a free gold savings account that digitizes the customer's gold stores of value, and a Mastercard-backed gold debit card that enables gold owners to purchase goods and services at any of the 40 million Mastercard-accepting stores worldwide.
Troygold is a fintech company that provides gold investment and credit services to physical gold owners and retail investors.
Troygold provides a digital platform for individuals to purchase any fraction of physical gold bullion or deposit gold onto the platform.
Troygold's monetization tools in its credit facility and Troygold Mastercard allows clients to access instant liquidity of their gold holdings without selling their assets.
They usually save their money in fiat currency-denominated bank accounts and use these accounts to transact their daily finances.
The problem is that fiat money loses value continuously by way of inflation. Also, once you deposit money with a bank, you simply become a creditor to the bank.
To live in gold means to save wealth in physical gold held outside the banking system and then to still enjoy access to banking services on your stored gold value for use in daily finances.
How it Works
Accounts
You can think of a Troygold account as your physical gold account:
A physical gold account where you can buy any denomination (as little as R10 and up) in physical gold in the form of Krugerrands;
Free gold insurance and vault storage of your gold with their third-party vaulting provider, SafeGold.
A gold-backed loan facility of 75% of the value of your gold holdings, which allows you to enjoy the value of your gold without selling your gold assets;
Instant liquidity of your gold value at over 40 million locations with a Troygold Mastercard;
The opportunity to deposit and withdraw physical 1oz Krugerrands from your Troygold account at will.
Registration
Download the Troygold app by clicking the iOS or Play Store download button on the home page of the Troygold website, or search for Troygold on the respective Apple App or Google Play stores on your mobile phone.
Open the app and create your Troygold account in-app by following the easy registration and verification prompts.
Once you've downloaded the app and opted to create an account by registering with the in-app prompts, you are requested to submit the following for FICA verification:
Personal details
Selfie
SA Identity document or card (for SA residents), or Permit (for temporary residents)
To increase the daily and monthly limits on your credit facility or Troygold Mastercard, you will be prompted to submit:
Proof of address (utility bill, bank statement, lease agreement, etc.)
Transactional Fees
There are no monthly account fees associated with a Troygold account, which means storage and insurance of gold are free of charge.
There are transactional fees associated with the Troygold debit Mastercard, which can be viewed in the Cardholder Transaction Fees document.
There are interest charges associated with the Troygold credit facility, which can be viewed in the Credit Facility Product Rules document.
Troygold offers a live per ounce buy price and sell price (a buy-sell spread) displayed in the Troygold mobile app when tapping Buy or Sell – there are no additional transaction fees.
For fractional amounts bought and sold, the confirmation screen in-app will show a pro-rata price based on the transaction oz versus the 1oz price displayed above.
Gold Wallet
The Gold wallet acts like a bank savings account but is backed by physical gold that is securely vaulted and fully insured on your behalf.
The wallet allows you to effortlessly save in physical gold bullion in any fraction and is backed by 1 oz gold Krugerrands.
Troygold's gold digitization technology allows customers to purchase any currency amount worth of gold.
Credit Facility Wallet
The Credit Facility wallet is backed by a unique bank cheque account in your name and houses your currency facility funds.
In South Africa, the bank accounts are issued by our issuing bank partner, Access Bank.
You can also link your Credit Facility wallet to an accompanying Troygold Mastercard for point-of-sale transactional capabilities
Availability
The Troygold platform is a regional platform as a result of required licensing and regulatory environments.
Troygold is currently available to residents of South Africa only, with international expansion planned for the near future.
Additionally, to close your account, first, sell all your holdings and withdraw the Rands to an alternative bank account.
Once the above transaction has been completed, please complete an account closure request in the Settings of the app to formally close your account.
Buying & Selling Gold
The Troygold technology enables fractional ownership of physical, vaulted gold through the digitization of physically stored gold coins and bars.
Each coin or bar has a unique identity number, providing customers with allocated legal ownership of specific, 1 oz gold Krugerrands.
Even if you purchase less than a full 1 oz coin, you are allocated as a co-owner of that specific coin or bar. This co-ownership model is similar to the concept of undivided shares in a property's title deed.
A 1oz Krugerrand is the premier gold bullion coin available to South Africans as the most cost-effective physical gold investment asset.
The Krugerrand coin enjoys legal tender status within South Africa and is zero-rated for VAT. It is produced by the Rand Refinery and SA Mint.
There is no maximum or minimum on how much you can purchase.
Administration of the Troygold ownership register is managed by Troygold's proprietary technology.
A client receives an ownership certificate, detailing the ownership percentage and specific coins in which ownership vests.
You can buy your gold anytime, anywhere using the Troygold mobile app. Troygold provides continuous live pricing in-app.
The spot price for the precious metal is the current market price for that precious metal traded in the wholesale market for immediate delivery.
Spot prices are price quotations for trading large standard quantities of precious metal in the wholesale market, not individual bullion bars or coins like the Krugerrand.
The spot price is usually quoted in US dollars per troy ounce and refers to a quotation for a standard, but large quantity. The spot price is also known as the international 'paper price'.
Physical gold bars and coins are priced using the spot price as a benchmark, either trading above or below the spot price, depending on the supply and demand at the time of that particular bar or coin. Most of the time, because of fabrication costs, physical gold will trade at a premium to the paper gold price (spot).
Because precious metals are traded 24 hours a day around the world during the week, there will always be a live and changing spot price that feeds in from around the world wherever trading activity is live.
Ownership
Whenever a customer buys or sells gold on the Troygold platform, a Gold Ownership Certificate is generated and sent via e-mail.
The Gold Ownership Certificate indicates the amount of gold owned, as well as in which specific gold Krugerrand coins ownership vests.
Uploading Gold
A gold upload is a process of digitizing your existing gold held outside the Troygold platform to access the Troygold liquidity tools.
More practically, a gold upload is when you deliver and deposit your gold coins (Krugerrands or other) into your Troygold account.
Gold held at home is idle capital, illiquid and unsafe. By uploading them into your Troygold account, you can access the gold's value instantly by way of the Troygold credit facility and/or Mastercard.
You can upload most types of gold coins and collectible gold coins onto the Troygold app.
Gold coin types you can upload include: Bullion Krugerrands, Proof Krugerrands, Big 5 Series, Mandela Series, SA 25 years Democracy Series, Natura, Protea, Medallions, and so forth.
For uploads of more than 20oz, Troygold will arrange an insured courier service to pick up your coins from your desired address, at no charge.
Storing Gold
All South African clients' gold Krugerrands are stored in Brink's South Africa high-security vault in Johannesburg – at the OR Tambo Special Economic Zone.
Brink's is the world's leading precious metals vault.
The security of your gold holdings is our top priority:
Insurance:
All customer holdings are fully insured against loss or theft by Lloyds of London – the world's leading specialist insurance provider and market.
Vaulting custodian:
Brink's G
lobal, Troygold's vaulting provider, is the world's premier provider of precious metals logistics and storage solutions.
As part of our commitment to safety, only the vaulting custodian has physical access to the vault holdings.
Thus, no Troygold employee can enter the vault or access the holdings.
User holdings are audited monthly with the vaulting custodian.
The inspections involve counting the IDed coins or bars held with the vaulting custodian, which relates to the specific coin or bar ID on the client's Ownership Certificate.
Troygold simply acts as a bailee for your holdings, as evidenced by your Gold Ownership Certificate issued to you per e-mail after a transaction.
This means that you are the legal owner of the gold you buy on the Troygold platform and we simply store and manage your holdings on your behalf. Legally, you enjoy full, direct ownership of your gold – it's your property and does not form part of Troygold's balance sheet assets.
Therefore, if anything were to happen to Troygold, you will retain full ownership of your gold holdings as it is your property.
An appointed liquidator will be tasked to redeem or liquidate the precious metals according to the Troygold ownership register, which provides the relevant user with metal holdings and links the client to his specific coin or bar.
Withdrawing Gold
You can redeem your holdings any time you wish. Simply tap Transact, then Redeem under the Gold tab in the Troygold mobile app and follow the on-screen instructions to confirm your gold withdrawal.
Their team will be in contact with you to verify your particulars and make the necessary arrangements for delivery or collection.
Troygold only deals in and vaults 1oz gold Krugerrands in South Africa. As such, gold withdrawals are in 1oz Krugerrand coins. Gold withdrawals can therefore only take place in these denominations.
Once your request is submitted via the Troygold app, a member of our team will contact you to verify your particulars and make the necessary arrangements for delivery or collection.
Deliveries can take anything from 48 hours to a few days, depending on the location of your request.
Founders
Bastiat Viljoen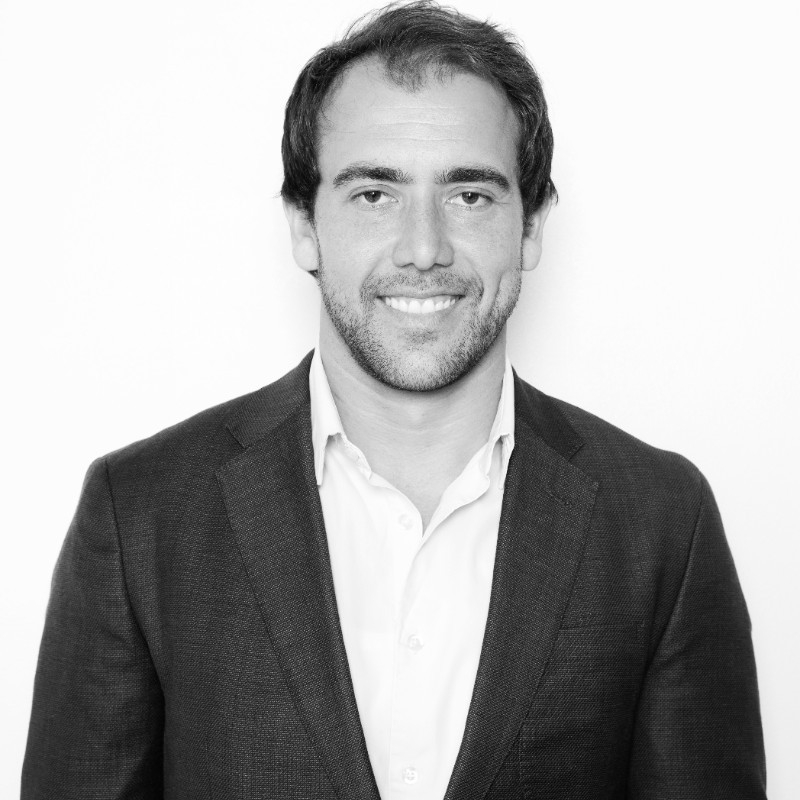 Bastiat Viljoen is the Co-founder and Chief Executive Officer of Troygold.
He attended NYU Stern School of Business.
Dane Viljoen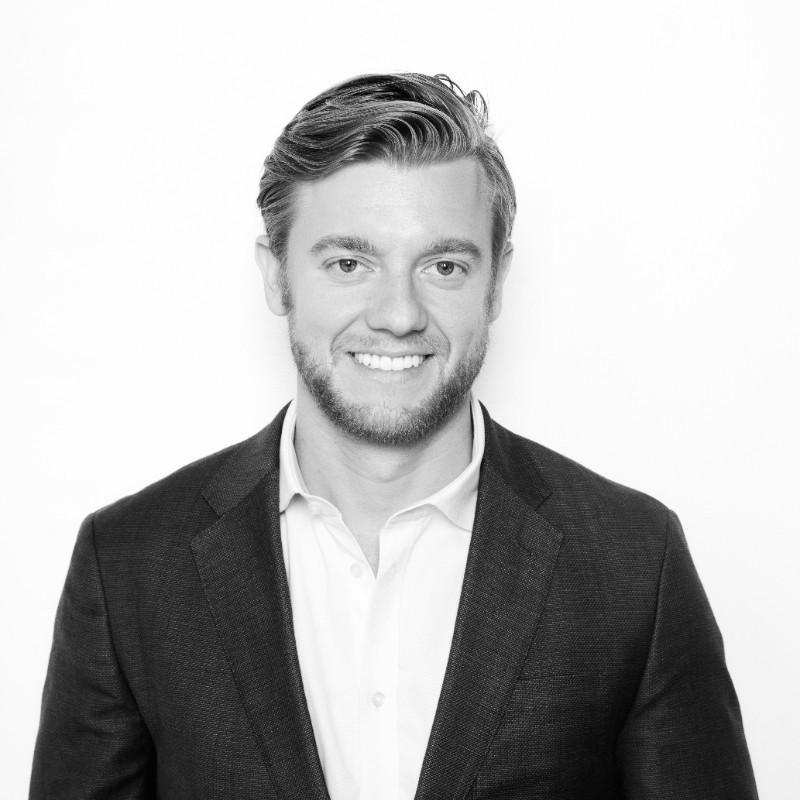 Dane Viljoen is the Co-founder and CRO of Troygold.
He attended the University of Pretoria and NYU Stern School of Business.
Investors & Funding Rounds
Crossfin Ventures
Troygold has secured an investment in Crossfin Ventures, the angel investment arm of Crossfin Technology Holdings.
The startup has now raised an undisclosed round of investment from Crossfin Ventures to help it scale.
Crossfin's portfolio companies currently process more than US$5 billion in point-of-sale transactions annually from over 152 million transactions across more than 20,000 retail stores and 38,500 clients.
Crossfin Ventures attributes its investment into fintech to the startup's strong team and powerful value proposition.
Main Competitors
AMIS: This is a financial technology creating bonds between people as they pay, creating a secure system centered on its community.
Accial Capital: It is an impact-focused, tech-enabled investor in small business and consumer loan portfolios in emerging markets.
Levent: Everyone has the right to trade. The levent platform used by banks allows the end customer to write simple and sophisticated trading strategies.
Related:
Widenergy: Story, Founders, Investors & Funding Rounds
Kezaako: Story, Founders, Investors & Funding Rounds