Kezakoo is an E-learning platform specializing in educational videos for high school students founded in 2013.
With their expertise in creating e-learning content (more than 2,500 videos), Kezakoo has positioned itself as a major player in education in Morocco in the digital age, with an audience that today reaches more than 2.5 million young Moroccans during the school year.
Elected Web Startup of the Year 2014 at the Maroc Web Awards, and the most popular social enterprise in Africa (POESAM Orange Prize 2015), Kezakoo has always made innovation and social vectors the main constituents of its DNA.
In the era of digital and new technologies, education is undergoing a paradigm shift in which students, parents, teachers, and institutions are concerned.
The uses and behaviors of young people are constantly changing, and the classic model is less and less suited to the habits and aspirations of the new generation.
Aware of all these issues, the Kezakoo team has set itself the mission of raising the standards of education in Morocco through the use of technology and adapting the learning experience to the style of Gen Z life.
Kezakoo has set itself the goal of supporting 5 million Moroccan students each year over the next three years while partnering with renowned partners to achieve its vision.
To remain accessible to all learners from different social strata and regions, the kezakoo web platform and its mobile application will remain mainly free and at the same time offer additional features at affordable prices.
Kezakoo's vision is to support 100% of Moroccan students in their academic success thanks to its expertise in the field and the contribution of its various strategic partners.
How it Works
Baccalaureate Application
If you have never obtained the baccalaureate, you must have completed your patent (examination of the 3rd year of college) three years previously.
For example, if you want to take the free baccalaureate in June 2023, you must have passed your third-year college exam no earlier than June 2020.
If you have not passed the patent exam, you are free to pass it as a free candidate. To pass it, you must have a primary school certificate.
Special case: If you have studied in the 3rd year of college for two months or more, you can pass the free BAC by presenting a school certificate from your school which proves your passage in CE9.
A holder of a baccalaureate in the SVT sector can apply for a free SPC baccalaureate, the same applies to all sectors.
The free candidate must not have failed his exams in previous years without acceptable justification.
BAC Registration
Registration for the free BAC is done via the electronic portal designated for applications within the specified deadlines, with the electronic application card including a recent photo of the candidate(s).
Submission of the paper application file to the regional office to which the candidate's place of residence belongs.
The Ministry will publish the provisional regulations for independent candidates admitted to take the baccalaureate exams and the final lists of free candidates accepted to take the baccalaureate exams for the session will be published.
Kezakoo offers free BAC candidates a 100% online learning solution that will allow them to master all free BAC subjects from the comfort of their homes.
With Kezakoo, free BAC candidates can view course videos, take quizzes, read summaries, and do hundreds of exercises.
You can also chat with a teacher available every day from 7 p.m. to 9 p.m. if you have any questions. No need to take classic support classes, Kezakoo is the ultimate solution for completing your free baccalaureate with complete autonomy.
2nd Year BAC
Kezakoo gives you everything you need to pass your 2nd-year baccalaureate subjects.
No matter where you are, Kezakoo allows you to save time and money with a complete revision solution that is accessible 24 hours a day.
1st Year BAC
The first BAC is an important year because it allows you to acquire the basics to complete the 2nd year of BAC. In addition, you know that the regional exam counts for 25% of the final mark of the BAC!
Kezakoo is here to help you succeed this year. Thanks to their content and the support of their teachers, you will have every chance of getting an excellent mark on the regional exam and acquiring a solid foundation in science subjects.
3rd Years Old College
CE9 Collège students registered for free on Keizaku have access to rich and frequently updated free content.
No need to search elsewhere. Kizaku offers you everything you need to succeed at CE9 Collège.
Revise at home and save time and money by using Keizaku to strengthen your skills, fill gaps, and pass your exams with a good score.
Super BAC
By choosing the SUPER BAC offer, you will receive a LIVE course schedule with their teachers.
Every week, you will attend sessions on ZOOM during which your teachers will correct the annals of the region with you and answer all your questions.
If you are not attending a class, you can review the recording at any time.
Additionally, thanks to the Super BAC offer, you have access to a Whatsapp group with their teachers. Do you have questions? Are you having trouble solving a problem? Their teachers are there to help and support them.
They also cover the entire school program of all subjects of the classes of the 1st and 2nd BAC BIOF.
All this content is produced according to National Education programs, by school publishing professionals and an internal audiovisual production team.
You will be able to find videos, interactive tests, exercises, methods, and everything you need to succeed in your year.
Payments
To be accessible to all Moroccan students regardless of region, they offer several payment methods:
• Secure online payment by Moroccan or international credit card
• Cash payment via the CASH PLUS network
• Bank transfer
• Payment on site by check or by cash, at their address at Center Commercial Nadia Building 1 Floor 2, Bd Brahim Roudani, Casablanca.
Founders
Youssef Ghalem
Youssef Ghalem is the Co-founder and CEO at Kezakoo.
He is also the founder of Miratti, a Luxury Tech brand specializing in the design and production of handmade luxurious leather crafts enabled by innovative tech features.
Ahmed Lahlou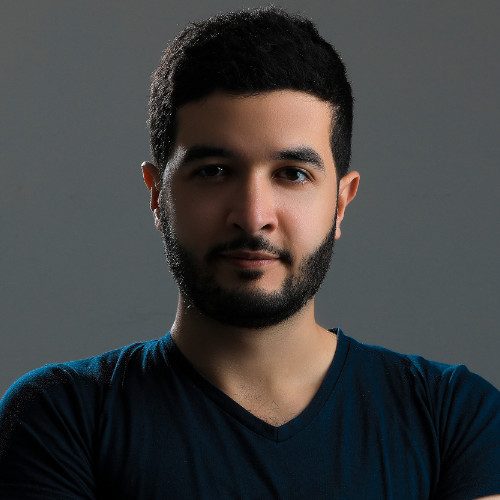 Ahmed Lahlou is the Co-Founder, CTO, and Head of Digital at Kezakoo.
Ahmed is an entrepreneur at heart, previously head of a digital marketing agency, marketing consultant for several firms, and today managing partner of an EdTech startup serving millions of Moroccans named Kezakoo.
Right after graduation in 2013, he chose to pursue his dreams and give a shot at launching his own company.
So far so good, he has launched 4 companies of his own, acquired tons of hands-on experience, and helped a few others generate business for their own companies.
Additionally, he believes that education never ends and is the key to success. That's why he made it his life's mission to educate the young people of Morocco on a large scale and participate in the betterment of the country through innovation.
His Key areas of interest are entrepreneurship, tech, growth marketing, personal development, and venture capital.
Investors & Funding Rounds
Axxam
Kezakoo has announced that it has completed its first round of financing of 2 million DH with the investment company WITAMAX One, jointly created by the firm Southbridge A&I and AXXAM Family Office.
This fundraising will allow it to complete and enrich its range of products, but also to support its organizational development, indicates the young Moroccan startup in a press release.
The same source also announced the launch of a new offer, which will cover the Moroccan high school program (Arabic sector and international French option).
This offer, more complete and improved, will be presented via a dedicated mobile application.
Kezaako has crossed the threshold of 5 million unique users in Morocco and was elected Web Startup of the Year 2014 at the Maroc Web Awards, and the most loved social enterprise in Africa (POESAM Orange Prize 2015).
Main Competitors
LearnWorlds: It creates and sells online courses, all-in-one.
Nearpod: This is a provider of ed-tech platforms for K-12 teachers to create interactive slides filled with videos, quizzes, and other activities.
Zookal: It is Asia Pacific's fastest-growing educational platform providing a variety of services including digital learning products.
Related:
Afriwise: Story, Founders, Investors & Funding Rounds
Semicolon: Story, Founders, Investors & Funding Rounds