Founded in 2016, ScholarX is a social impact startup that focuses on Educational Financing.
They are committed to helping young Africans access quality education and skills through Scholarships, Crowdfunding (Village), and E-Learning. By linking young people with financial aid both domestically and overseas, they are closing the funding gap for education.
The ScholarX app allows users to select parameters and scroll through lists of available scholarships that match their requirements.
The startup has proven popular with a variety of accelerators in the previous months, has taken part in the global WISE Accelerator and the Cape Town-based Injini ed-tech incubator, and been named part of the third Google Launchpad Africa accelerator cohort.
ScholarX is a platform that helps African Youths access funding to help them get an education irrespective of their socio–economic status.
ScholarX aims to solve the access to education problem in Africa, caused by poverty and other social economic inequalities.
How it Works
Products and Services
Nigeria's youth population is growing rapidly; however, opportunities to access adequate education and formal skills are declining.
Nigeria has over 10 million children out of school, and their greatest hope of escaping poverty is through education.
Failure to tackle inequitable access to basic education will deprive a whole generation of opportunities to develop their potential and escape poverty.
The National Bureau of Statistics in Nigeria revealed the alarming rate of youth unemployment is as much as 50.
Without urgent action in terms of ensuring inclusive and equitable quality education that promotes lifelong learning opportunities for all, the potential of tens of millions of Nigerian youth would be consigned to a future of poverty, insecurity, and unemployment.
ScholarX tackles the problem of lack of funds for education for school-age students between 14 – 25 years old, by creating a platform where they can meet donors to help sponsor their education.
ScholarX currently has three products; a scholarship aggregator mobile/web app that has over 15,000 local and foreign targeted scholarships, a micro-scholarship crowdfunding platform called the Village that helps connect local students who need help with tuition funding and sponsors.
The third product is an E-Learning Hub called SuccessHub where ScholarX provides remote and hard-to-reach areas in Nigeria access to its services and Innovative Education Technology.
The ScholarX team hopes to launch more E-Learning Hubs in the most remote communities and villages in Nigeria.
One year from now, ScholarX aims to include Francophone East- Africa, thus growing our impact in Educating Africa.
LearnAM
LearnAM is a localized mobile platform that provides audio and visual content to improve digital literacy, digital skills, and vocational skills with a target reach of over 100 million people in Africa.
With the current focus being Nigeria, LearnAM operates with the use of localized languages namely Yoruba, Igbo, Hause, and Pidgin English.
Users can switch from the English language to any of these local languages when learning a course on the app.
ScholarX conducted research and looked at the opportunities that were out there during the lockdown.
LearnAM was born out of the need to create jobs for the many individuals who lost theirs due to staff shortages that befell many companies during the pandemic.
The LearnAM app is currently available on two platforms, KaiOS and Android. It requires just a phone number and password for registration.
This is because the target users mostly dwell in rural areas and most of them do not have email addresses.
After registering, the next step is for a user to fill in their first name, last name, email (not compulsory), sex, state, and education level.
The android app has more features that are not available on KaiOS. It immediately gives a user the option to select which language they will love to view the app.
The three categories of courses include:
Digital skills
Personal improvement
Vocational skills
When a user clicks on a course in any of the categories, it shows an excerpt of what the course is about and also lets the user watch a mini-video on the course intro.
It also lets the user select their preferred language to watch the course.
A user can click on the enroll button to view the various modules available for a particular course and its timestamp.
To track performance levels, a user cannot skip to the next video until they are done watching the current one. This way it's easy to tell that the user watched the content.
There is a search button available to search for a particular course and watch in their preferred language.
LearnAM is an opportunity for young people to continue to earn while learning at their own pace.
It harbors localized individuals from 18-35 years old by utilizing a 360 approach to education.
They can learn competitive relevant skills that position them rightly to secure international jobs.
Some of the course topics available are as simple as How To Repair Mobile Phones, How To Navigate Google, and How to Monetise YouTube.
LearnAM's goal is to have created over 230 million jobs. For now, it has already begun expanding its tentacles in some Nigerian states namely Kwara, Ibadan, Kano, and Kaduna.
Founders
Bola Lawal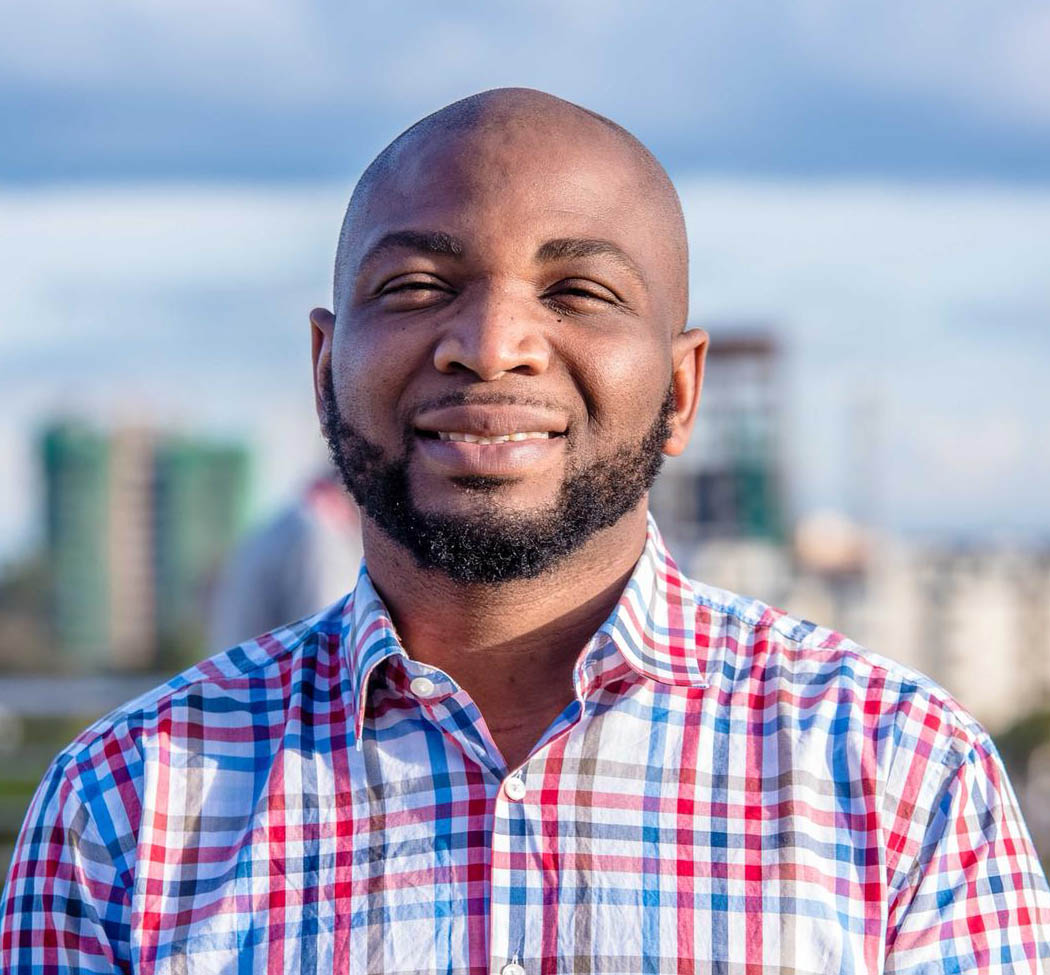 Bola Lawal is the Co-Founder and CEO at ScholarX.
He attended the University of Pennsylvania.
Damilola Emuze
Damilola Emuze is a COO and Co-Founder at ScholarX.
She is a perceptive operations manager with a wealth of experience in sales, and marketing strategies, business analysis, market research and development operational management, and information technology with over 9 years of work experience in different roles and organizations and a proven history in Process improvement with roles which included; Sales and Marketing, Business Analysis within different sectors as well as Business Consultancy for top Organizations.
In addition, Damilola Emuze attended the University of Lagos.
Maxwell Ogunfuyi
Maxwell Ogunfuyi is the CTO and Co-Founder at ScholarX.
Maxwell makes executive decisions about the technological interests of ScholarX and its subsidiaries, deploying multiple educational software in the previous years.
Before Co-founding ScholarX, Maxwell was a Network Engineer/Administrator with Top Mobile Network Operators and ISPs in Nigeria.
He is passionate about helping young people access quality education and creating solutions that make education affordable and accessible.
Maxwell is a Graduate of Electronics & Computer Engineering from Lagos State University, a Certified Cisco Network Administrator, and a Member of the Nigeria Internet Registration Association (NIRA).
Investors & Funding Rounds
GSMA Innovation Fund

The GSMA Innovation Fund for Mobile Internet Adoption and Digital Inclusion was set up to help address the key digital inclusion barriers that are preventing 3.4 billion people from adopting life-enhancing mobile internet services.
The fund was launched in April 2020 with support from the UK Foreign, Commonwealth & Development Office (FCDO), the Deutsche Gesellschaft fȕr Internationale Zusammenarbeit (GIZ) GmbH, the GSMA, and its members.
They received a total of 598 applications from start-ups and SMEs in 44 countries across Africa and Asia.
After a rigorous evaluation process followed by a selection from an independent panel of industry experts, they are now pleased to announce the nine grantees: Africa 118, Ensibuuko, Knowledge Platform, Navana Tech, ScholarX, The Orenda Project, Vceela, WidEnergy Ltd and Zonful Energy.
They are delighted to be supporting this extraordinary group of organizations that are committed to closing the mobile internet usage gap and delivering lasting impact to their local societies and economies.
Main Competitors
Scholly: This is a scholarship search platform that helps to match scholarships, and then supports winning the best scholarship.
University College: It is an educational institute that offers various higher studies programs for students.
Nearpod: This is a provider of tech platforms for K-12 teachers to create interactive slides filled with videos, quizzes, and other activities.
Related:
Ensibuuko: Story, Founders, Investors & Funding Rounds
Africa118: Story, Founders, Investors & Funding Rounds