Founded by Ikenna Nzewi and Uzoma Ayogu, Releaf focuses on value chains where smaller factories are set up near smallholder farmers. This allows them to get better processing yields and fewer logistics costs; in the end, the farmer has more money to work with.
Releaf is a supply chain technology company that helps Fast Moving Consumer Goods Companies (FMCGs) in Africa get high-quality inputs cheaper by localizing food processing technology in farming clusters to increase quality, reduce logistic costs, and create more value for farmers, primary processors & FMCGs. They have started in the oil palm value chain but plan to expand to other crops.
When the pair started the company in 2017, the idea behind Releaf was not concrete yet as the team, based in the U.S., had not figured out product-market fit.
First, it planned to increase productivity in Nigeria's agricultural sector using the software. Even after graduating from Y Combinator's summer batch that year, Releaf toyed around with ideas around trade finance and a marketplace for buyers and sellers of agricultural products.
The team would get a clearer picture of what it wanted to build when the founders moved back to Nigeria. The Americans of Nigerian descent toured across 20 states and studied different value chains for crops spotting inefficiencies that could be solved by technology.
Releaf is therefore an agricultural technology company that develops proprietary hardware and software solutions to drive the industrialization of food processing in Africa, starting with Nigeria's $3 Billion vegetable oil market.
Releaf's proprietary hardware increases the availability and quality of raw materials for food factories, while the sourcing software connects them directly to 2,000+ smallholder farmers.
Releaf also uses digital technologies including USSD and open banking to work seamlessly with its network of smallholder farmers, who have supplied over 10 million kilograms of quality palm kernel nuts to food factories.
Beginning with Nigeria, they are industrializing the African oil palm industry by leveraging technology and direct farmer sourcing to make high-quality raw materials available to local factories.
How it Works
Kraken Processes
Releaf acts as a bridge between smallholder farmers and food manufacturing companies with its proprietary patent-pending machinery, Kraken. Kraken can process any quality of palm nut into premium quality (95 percent purity) inputs for food factories.
Releaf uses Kraken, its proprietary de-shelling machine, which eliminates the drudgery of de-shelling, currently done by smallholder farmers using hand-held rocks to crack nuts.
Kraken provides more extraction efficiency, with 27-30% more extraction yield of higher quality oil. With Kraken, Releaf produces premium oil palm products with 95% purity, higher than the 88% industry standard.
Relief Software
Releaf's software connects the startup to more than 2,000 smallholder farmers, ensuring consistent, large-scale supply. While palm kernel oil production is not foreign to Nigeria, Releaf's technology and scale mean it can process 500 tonnes of palm nuts per week.
The software offerings also allow the start-up to receive inbound supply requests from farmers via USSD, provide working capital financing as well as collect proprietary data on supply availability.
Additionally, Releaf does not own farms but we partner with farmers to offtake their crops for processing.
SALT SMS Application
Releaf finances and sources from the farmers, who are connected to Releaf's SALT SMS application. The application allows these farmers to provide updates about their palm nut inventory through SALT, and to confirm the price and volume of palm nuts available for sale.
Through SALT, Releaf also provides the smallholders with training on land preparation, spacing, and planting, as well as support in sustainable land management to improve their resilience to climate change.
Impact
Their work directly results in a more robust food system, allowing smallholder farmers to reap more value from their crops, reduces inefficiencies in the supply chain, and results in lower prices for consumers.
Founders
Ikenna Nzewi
Ikenna Nzewi is the Co-Founder and CEO of Releaf.
He attended Yale University.
Isaiah Udotong
Isaiah Udotong is the Co-Founder of Releaf.
He previously worked at Y Combinator as an Entrepreneur.
Isaiah Udotong attended the Massachusetts Institute of Technology.
Uzoma Bailey Ayogu
Uzoma Ayogu is the Co-Founder & CTO of Releaf.
He previously worked at Duke University as a Member Board Of Trustees.
Uzoma Ayogu attended Duke University.
Joshua Nzewi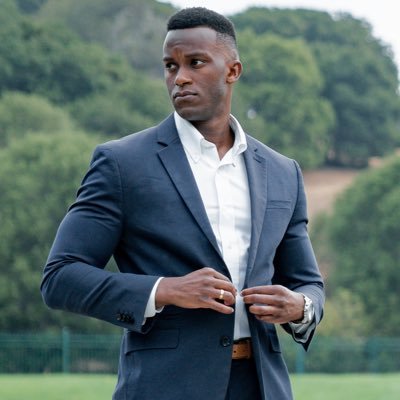 Joshua Nzewi is the Co-Founder and CEO at Eze.
Investors & Funding Rounds
Future Africa, Harambeans Prosperity Fund, Angel investors
Releaf has raised $2.7 million in seed toward the efforts of expanding.
Pan-African-focused venture capital firms Samurai Incubate Africa, Future Africa, and Consonance Investment Managers led the round.
Individual investors like Stephen Pagliuca, the chairman of Bain Capital, and Justin Kan of Twitch also participated.
In addition to the seed round, the agri-tech startup secured $1.5 million in grants from The Challenge Fund for Youth Employment (CFYE) and USAID.
Releaf will use the seed investment to develop technology and deploy it to smallholder farmers. Then the $1.5 million in grants will focus on providing working capital financing to these farmers.
Additionally, Releaf has run financing trials already where it has increased smallholder incomes by three to five times.
Main Competitors
GroGuru: This is an agriculture company helping farmers increase their crop yield sustainably using water.
AgroFresh: It is a food production company that offers horticultural technology.
eFishery: This is an agri-tech company that offers an integrated feeding solution for fish and shrimp farming.
Related:
NextProtein: Story, Founders, Investors & Funding Rounds
NovoMoto: Story, Founders, Investors & Funding Rounds