Launched in 2019, Eden Life was developed for busy Lagos professionals who are often time-poor due to long working hours and struggle to source and coordinate dependable, efficient, and trustworthy home service providers.
The app, available on Google Play and the App Store, offers users a subscription service that delivers high-quality chef-cooked meals, laundry service, and home cleaning as well as tracking progress on all their services. Users can subscribe to one or more of the services and set the frequency they want the services delivered.
Eden Life has quickly picked up more than 600 customers and is growing a loyal following with a 92 percent monthly retention rate, and over 70 percent of new users coming via referrals.
Eden Life's proprietary technology platform allows its users to continually give feedback on all aspects of service, using data to compile preferences and offer suggestions based on user feedback.
The app also includes delivery time tracking, payments and billing, and user notifications, and the chores are then overseen by "Gardeners" – the human side of Eden Life – trained professionals who work with Eden Life service providers and end users to ensure a seamless service. The app's robust architecture has enabled Eden Life to deliver more than 60,000 services since launching.
Users can subscribe to one or more of the services and set the frequency they want the services delivered. Targeted at executives, remote workers, creatives, tech engineers, and developers, Eden Life is removing the barriers to finding reliable household services in the city and in doing so has quickly picked up over 600 customers.
How it Works
Services
Currently, they provide 4 main services, food, cleaning, laundry, and beauty.
As an Eden Life subscriber, you get to choose between any or all of the services that work best for you. Whenever you need food, they get your week covered.
Dirty laundry, send it their way and get it back within no time freshly washed, folded, and ironed. Home or offices need a good clean, they do that as well. In need of some pampering, their nail technologists, massage therapists, and waxers will deliver services at your convenience.
Signing Up
When you sign up on Eden, you can configure a plan that fits your needs, then you get assigned a Gardener to help you manage your home or office.
The app takes your food, cleaning, laundry, and beauty needs and turns them into tasks that their Gardeners attend to on schedule. The only finger you'll be lifting is the one scrolling through the app, monitoring progress.
Gardeners
Gardeners are the human side of Eden. They manage all your requests to ensure that your life is hassle-free, always. Each gardener has been carefully screened and trained to handle all your requests with great attention to detail.
They have one job – to understand all the things you need to live your best Eden life and to ensure that we provide you with exactly that.
When you sign up on Eden, you have access to your Gardener's profile which lists information on who they are and what they do.
Think of your Gardener as your link to an ever-expanding world of Eden services you can take advantage of. Your Gardener helps you access a variety of services from food to cleaning and laundry, beauty, and more.
If there's ever a service you wish your Gardener provided that they don't, as yet select the 'Feedback' option on the Gardener profile, and they'll get the message and get back to you in no time.
Your Gardener's schedule is designed to give the best attention to your chores, which gives them enough time to attend to a few other customers in the same area as you. This means that their Gardeners attend to a handful of customers, but are never swamped with requests.
Founders
Nadayar Enegesi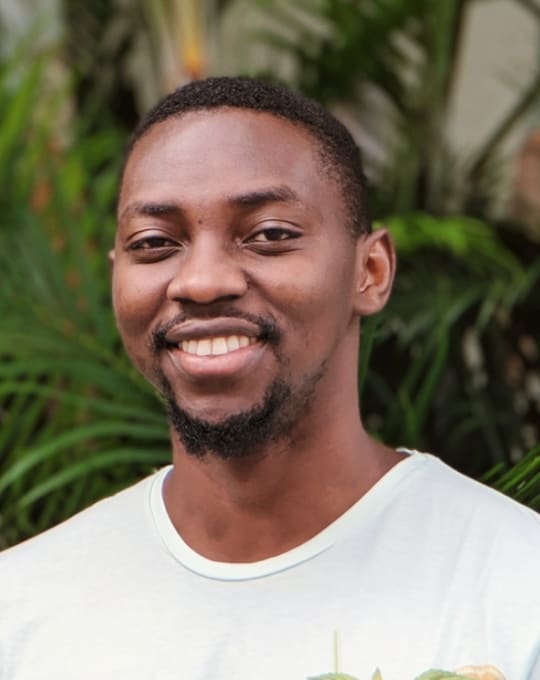 Nadayar was previously Co-Founder/CTO at Fora. Nadayar is an avid builder of technology with a passion for getting things done well.
He has industry experience building enterprise software for the likes of OpenText, PTC, and Bnotions and has worked closely with major tech leaders in Toronto.
Nadayar has a Computer Science and Business degree from the University of Waterloo.
Prosper Otemuyiwa
Prosper Otemuyiwa is a Co-founder of loop Africa.
He attended Babcock University.
Silm Momoh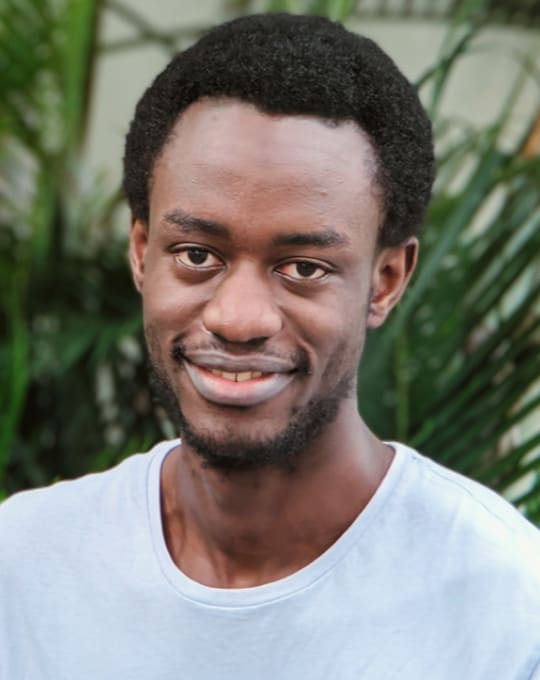 Silm Momoh is the Product Lead & Co-Founder at Eden Life.
He attended the University of Ilorin.
Investors & Funding Rounds
Samurai Incubate, Village Global, LoftyInc Capital Management
Eden Life has secured a funding round to help expand its operations.
To expand its operations and build its user base, the startup has now raised an undisclosed round of funding.
Investors are Samurai Incubate Africa, which has made Eden Life the first investment from its new fund, and the US-based Village Global, an early-stage venture capital firm backed by the likes of Jeff Bezos, Bill Gates, Reid Hoffman, Abigail Johnson, Magic Johnson, and Anne Wojcicki.
Eden Life recently took part in an accelerator program conducted by the firm.
Main Competitors
Sofar Sounds: This is a global community hosting curated, secret performances in more than 400 cities around the world.
Marcello: It is the small retailer's virtual marketing assistant.
Starcity: This is a tech-enabled platform that provides co-living options for renters in expensive cities.
Related:
Wallets Africa: Story, Founders, Investors & Funding Rounds
Tomato Jos: Story, Founders, Investors & Funding Rounds