Prospa was founded by Frederik Obasi, Chioma Ugo, and Rodney Jackson-Cole.
As a serial entrepreneur running businesses in tech and media, Obasi experienced how tough running operations and banking his business simultaneously was in Nigeria.
Banks only concerned themselves with providing some financial services so people like Obasi had to look for software or personnel to cater to the operational parts of their businesses.
For someone who runs a large business with a considerable influx of cash, it is easy to assign staff or buy software to delegate tasks. But it can be expensive and a daunting task for smaller businesses; that's why most of them struggle.
Sensing an opportunity, Obasi and his team launched Prospa under the premise that they would cheaply solve the needs of these small business owners in banking and software.
The founders built the product between June and September 2019 and went live in October. Since then, the company acquired customers in stealth even when they got into YC. Obasi wanted Prospa to have organic traction void of the growth driven by hype and media noise.
Prospa focuses on freelancers and entrepreneurs, acting as the operating system for their businesses.
Registered businesses on the platform get access to an account number and other features Prospa provides.
For unregistered businesses, Prospa takes them through a process of formalizing their business and providing bank accounts.
However, in the grand scheme of things, this segment is more of an inroad into an upsell.
Prospa is more than a bank, it's your business partner. Providing all the tools you need to start, grow and scale your business, to prosperity and beyond.
You can open a business bank account in 5 minutes and discover an incredibly fast and easy way to manage your business finances.
Thousands of Nigerian business owners, freelancers, startups, and growing companies use Prospa.
Packed with features to put your finance operations on autopilot and give you time to focus on growing and succeeding.
Prospa is also a technology company building the operating system for African entrepreneurs and businesses. Their mission is to support Africans in building financial prosperity.
Prospa does not have a physical branch, however, if you're interested in becoming a member and want to confirm, you can visit their office address 65 Queens Street, Alagomeji, Yaba, Lagos.
How it Works
Prospa Card
As long as you have an approved account you can request a card within Prospa's mobile app.
You do not need to pay however your account must be approved and funded with at least ₦10,000.
You can make withdrawals, and you can also block ATM withdrawals if you'd prefer.
Loans
Prospa offers 30, 60 & 90-day loan options.
Interest rates are variable depending on your Prospa Credit Score [PCS].
Tap the loan dashboard in the Prospa app for the current interest rates.
Prospa Credit Score is an internal metric we used to measure the ability of a member to borrow and repay successfully.
To calculate this credit score, they look at several factors relating to a member's account usage.
To improve your credit score, here are some of the key factors:
Credits and debits – use your Prospa account actively.
Repayment History – Repayment loans on time.
Account health – make use of all relevant products and organize your finances.
Customer loyalty – pay attention to your business hub metrics and keep them growing.
As you build your credit history by consistently using your Prospa account, repaying loans successfully, and managing your business, you will become eligible for higher credit limits, with lower interest rates.
The Point-of-Sale (POS)
Prospa POS device costs ₦50,000. [Promo offer].
You can select an interest-free, part payment option to cover the cost of your device.
Additionally, the POS devices are delivered within 3-7 working days.
Webstore
Webstore is currently free to set up, once you have an approved account it takes just a few minutes to set up your Webstore profile and add your products/services.
you can, your customers will see two payment options when checking out on your Webstore: Make payments via bank transfer or make payments via card.
For card payment acceptance a processing fee is charged.
On top of that, you can add a delivery fee to your Webstore.
Invoice
Prospa invoicing products are available via mobile and web.
Log into your Prospa account on your preferred platform, tap the invoice icon on the navigation, and start sending invoices.
Currently, you can only issue invoices in Nigerian Naira (NGN)
You can create and send invoices for free, payment acceptance via bank transfer is also free however there is a small charge for payment acceptance via card.
To put your logo in the invoice:
Log in to Prospa on iOS or Android.
Select the Invoice icon at the bottom of the screen.
Tap 'Create an invoice'.
Set up your company information: Add your logo, enter your company information
(website URL, social media handles, pick an accent color that matches your brand colors).
Note: You only do this setup once because Prospa stores the information for you. After you've created a template, you can edit and review it when needed.
Review and save the template.
Bookkeeper
To use the bookkeeper feature to record transactions, kindly follow these steps. For now, this feature is only available on the mobile version:
Log in to Prospa on iOS or Android.
Select the Virtual Office Icon in the bottom right.
Select the Bookkeeper icon under the core section of the apps tab.
Select the "Record a new transaction button". Fill in the appropriate details for this transaction
Identify if this transaction is either an "expense" or "income"
For Income, Select the product you intend to record the payment for, and the client along with the date.
Identify if this is a full payment, part payment, or credit, and apply your note if applicable.
Tap the "record transaction button" at the bottom of the page to record this income.
For Expenses, Select the date of the transaction, Enter the amount
Select the Vendor or Employee you are making this payment to, select the category, and apply your note if applicable.
Tap the "Complete button" at the bottom of the page to record this income.
However, the expense download from the bookkeeper is currently not available but will be soon.
Sub Accounts
Sub-accounts are smaller accounts that sit under your primary bank account. You can set them up for specific aspects of your business like marketing, tax, salary payments, supplier payments, etc.
Each sub-account will have different account numbers. Subaccounts are used by business owners to differentiate funds in their businesses for specific purposes or reasons to best serve the business.
You can create as many sub-accounts as you want. It is unlimited.
However, Your sub-account has different names, but customers see your business name when paying into your account.
Additionally, you can add an external account in-app only when you have upgraded either to the Growth plan or the Scale Plan.
Security
The safety and security of your Prospa account is their highest priority and here are some of the steps they take to ensure accounts are safe:
Requiring HTTPS on all pages, and use HSTS to ensure browsers only ever connect to us over a secure connection.
They never store or log your password and transactional PIN data in plaintext.
Allowing all members to enable Time-based, Time Passwords, for two-factor authentication on their account. They never send authentication codes via insecure channels like SMS.
Encrypting their database and all uploaded images. They employ additional encryption for sensitive data, like a transactional PIN.
Insurance
Your account is insured up to the NDIC limit. Prospa works with NDIC-insured banks to store your deposits, namely Good News Microfinance Bank.
Cost
It is free to open a Prospa account. They do not charge an account opening fee and they do not require you to maintain a monthly minimum balance.
However, the transfer fee is as follows:
Amount sending Cost of transfer
₦5,000.00 ₦10.00
₦5,000.01 – ₦50,000.00 ₦25.00
₦50,000.01 ₦50.00
If your business transaction volume is more than ₦50,000,000.00 monthly they will introduce you to Flourish, which is their concierge service, with custom features and benefits.
BVN
They use your BVN to verify your identity. When you enter your BVN, the only data they can retrieve is your name, date of birth, and mobile phone number attached to your BVN.
They do not have access to any of your bank accounts, transaction history, or other sensitive financial data.
If you are sure you are entering the correct 4 digits, you will need to go to the bank branch where you registered your BVN and ask for assistance as they have no control over the data returned from your BVN.
If you have also forgotten the number connected to your BVN, you will need to go to the bank branch where you registered your BVN and ask for assistance as we do not have the authority to assist.
KYC
As part of their KYC, they need to know as much detail as possible about your business and the products and services you offer. Once they can confirm these details, your account opening application should be approved.
Founders
Frederik Obasi
Frederik Chinedu Obasi is the Co-Founder of UniSmart.
He previously worked as a Co-Founder and CEO of StudySearch.
Chioma Ugo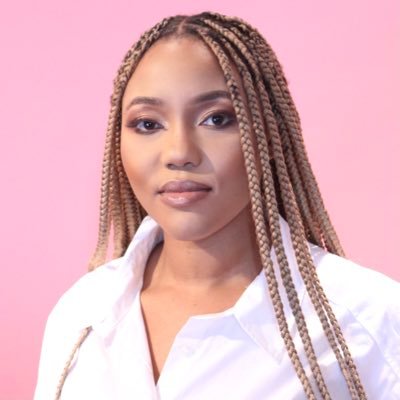 Chioma Ugo is the current Head of Growth and Co-Founder of Prospa.
She previously worked at UK Parliament as a Parliamentary Advisor on Digital Outreach.
Rodney (Akinwunmi) Jackson-Cole
Rodney Jackson-Cole is the current CTO and Co-Founder of Prospa.
He previously worked at NestBank as a Director & CTO.
Rodney Jackson-Cole attended the Ghana Institute of Management and Public Administration (GIMPA).
Investors & Funding Rounds
Y Combinator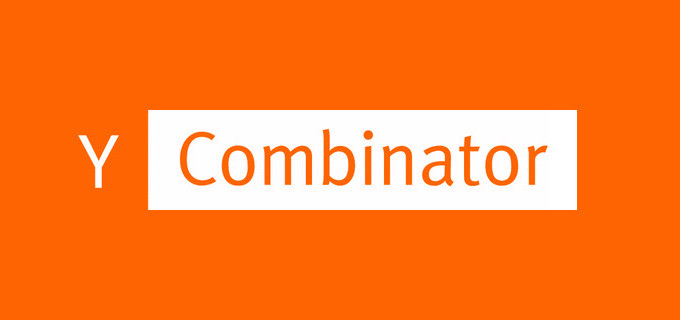 Ten African tech startups that took part in the Y Combinator Winter '21 batch pitched to an audience of investors and other interested parties at a virtual demo day.
The Y Combinator Winter 2021 batch saw the selected startups receive US$125,000 in seed funding as well as further investment opportunities at a demo day.
In all, 274 companies from 41 countries are represented within this virtual edition of the program, with 50 percent of them based outside the United States (US) – the most ever.
Ten of the confirmed participants are from Africa Nigeria's Mono, which helps digital businesses access their customers' financial and identity data;
Ivory Coast's Djamo, a challenger bank for consumers in French-speaking Africa; Kenya's Kidato, an online school for K-12 students; and Egyptian startups Dayra, which empowers businesses to offer financial services for unbanked workers and customers via an API, and NowPay, which is building a financial-wellness platform for employees in emerging markets.
Five more African participants can now be confirmed ahead of demo day, four of them from Nigeria.
They are VendEase, a marketplace that allows restaurants to buy directly from farms and food manufacturers; Sendbox, an international fulfillment service for African merchants; Prospa, a neobank for micro-businesses; and Flux, which provides payment infrastructure for merchants and internet businesses.
The list is completed by Egypt's Flextock, a tech-enabled fulfillment platform for online merchants in the Middle East and Africa.
YC hosted Demo Day live on Zoom and every company had one minute to present at this live one-day event.
Main Competitors
Daily Yoga: This is a Chinese yoga training app.
Defy: It is an Indian-based cryptocurrency exchange platform.
ProXalys: This is an African digital bank or neobank for the financial inclusion and empowerment of African women.
Related:
Afripay: Story, Founders, Investors & Funding Rounds
Vendease: Story, Founders, Investors & Funding Rounds
Akilli Networks: Story, Founders, Investors & Funding Rounds