Built by the team behind the taxi app ZayRide, ArifPay was established as a business in February 2021 and launched operations in April of the same year once it received its license from the National Bank of Ethiopia – the first one for a fintech startup in the country.
The startup has developed an MPOS system that will allow ATM cardholders to make electronic transactions on smartphones and aims to deliver convenient, innovative, safe, and secure payment processing services and platforms to the Ethiopian market.
Arifpay Financial Technologies S.C. is a financial institution licensed by the National Bank of Ethiopia providing digital payment solutions, ArifPOS and ArifGateway.
Arifpay is Ethiopia's first Point of Sale (POS) Payment System Operator (PSO) with payment solutions for smartphones, POS, and QR payment terminals.
Arifpay also holds a license to provide payment gateway solutions including utility bills, airtime top-up eCommerce, school fee processing, etc.
Arifpay offers innovative, secure, and easy-to-implement digital payment solutions for MSME merchants, banks, and customers, working through commercial partners.
How it Works
ArifSmart POS
ArifSmart POS is adapted for various industries like Services, Hospitality, Health, Distribution services, Retail, and much more.
Grow your business with Ethiopia's best smart POS platform, your one-in-all smart POS platform where you can accept payment easily and securely.
ArifPOS is a very sophisticated platform that comes in a smaller size portable that can be taken anywhere around where you, either online, also ArifPOS can print and handle the receipt or send it by SMS or via email.
ArifPOS comes with an integrated AI & Cloud-based system that can be used easily.
Arif M-POS
Arif M-POS is a technology that allows business owners to receive card payments from a tablet or smartphone.
Arif POS is a very advanced and cloud-based AI-powered point-of-sale system. Their solution is heavy in analytics, business intelligence, return customers, rewards, and credits.
You will also have extensive reporting and analytics in the back end of the system.
You can also set permissions for who you allow to see the data and have the ability to adjust who can see which sections of the admin panel.
In addition, you are also able to set extensive permission on the front end of the Arif POS for your cashiers.
Backups
Daily database backups are provided as part of licensing. Each device takes daily backups to the devices and if you have multiple stores operating with their POS, you can request their customer services to send you aggregated data of all your POSs by the closure of the business day.
Receipts
You can reprint any successful transactions as many as you want. The re-printed receipts will have a mark of the duplicate to show that it is not the first printing.
Training
They provide various training sessions. You will have onsite training sessions before you launch your Arif POS solution.
Online training sessions will be detailed, and you will always be able to rely on online manuals afterward.
In most cases, their customer support creates specific instructional videos just for your store situations and sends them to you. This way you can always rely on the same video guide.
Maintenance
Their maintenance is part of their licensing. They combine licensing, maintenance, and server costs into one fee.
The specific types of offers that are usually not used in the charge-and-go type of environments like bars, restaurants, or grocery stores.
Arif POS is ideal for these types of stores: Apparel and Accessories, Footwear, Sporting Goods, Baby and Kids, Beauty and Cosmetics, Jewelry, Resale Shop, Vape and Medicinal, Furniture and Bedding, Garden and Nursery, Hardware and Materials, Pet Stores, Gift Shop, Ice Cream Shop, Lighting, Bookstore, Toy Store, Thrift Store, Parks, and Wildlife, Various Marketplaces, Art Stores, Medical Stores, Eye and Sunglasses, Electronics, Therapy and Massage, Nutrition Shop.
Payment Processing
Arifpay supports all kinds of payment retailers require: Any local cards (chip) and is working to include all types of payment types that you might come across.
When using Arif POS, you are compliant with NFC, EMV, and PA-DSS Solutions.
You will also be able to see all up-to-second transactions. You can use their POS to see it in real-time, or you can opt-out and just go to the merchant website and see it. Either way, it is the same information.
Thanks to ETSwitch (National Switch), the Arif POS system accepts different bank cards using only a single POS device.
Currently Arif POS accepts local cards, but they are working on international card support.
Additionally, the maximum amount is set by the acquirer bank (merchant's bank) considering NBE's (National Bank of Ethiopia's) policy.
Hardware
Arifpay offers Smart and Mobile POS. Both devices are android based with touch and signature features.
Their POS devices are completely wireless and can be used without restriction to a single place.
The Core parts of Arif POS would be the main touchscreen unit, thermal printer, and card reader (EMV, NFC).
However, currently, their POS application is only available for devices that support the android operating system. They are working on an iOS version of the application.
Founders
Habtamu Tadesse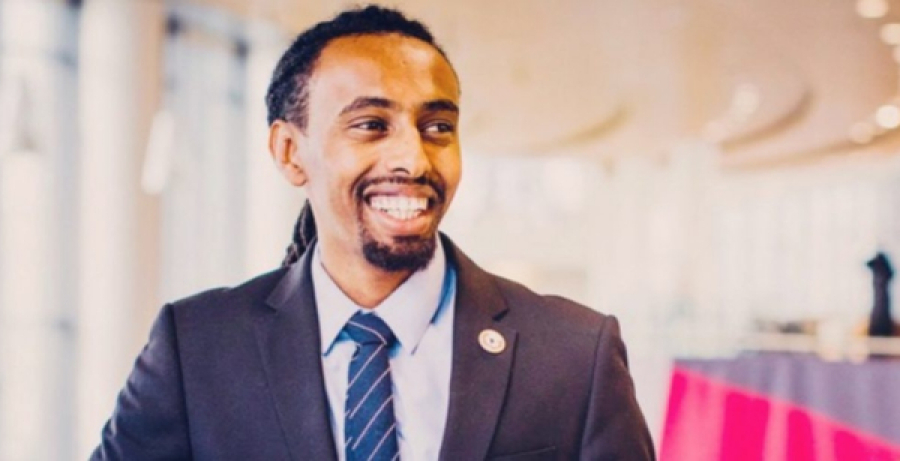 Habtamu Tadesse has three current jobs including Founder and CEO at ZayRide, Founder and CEO at Zaytech, and Founder and Chief Executive Officer at ArifPay.
Habtamu is also an experienced Chief Executive Officer with a demonstrated history of working in the computer software industry.
He has a strong entrepreneurship professional skilled in Photography, Advertising, Entrepreneurship, Marketing Strategy, and Sales Operations.
Investors & Funding Rounds
Angel investors
ArifPay has raised US$3.5 million in funding from 31 individual investors to support it in its early stages of rollout and growth.
The company intends to launch MPOS, gateway, and related digital financial services in Ethiopia by leveraging the latest MPOS and online payment technology platforms in the industry and developing user-oriented products and services that will allow people to use their mobile phone and their payment instruments for conducting financial services including payments.
Once operational, ArifPay aspires to make a significant contribution to the financial sector by offering digital-based payment services that meet the needs of consumers and merchants towards cash-lite transactions in line with the national agenda of the digital economy.
They also believe ArifPay will support the country's aspiration towards building a digital economy by empowering businesses and entrepreneurs who are looking for digital payment solutions to digitize their business and service deliveries.
Main Competitors
Paystack: It lets businesses accept payments via credit card, debit card, money transfer, and mobile money on their websites or mobile apps.
RelayPay: This is a payment gateway that bridges the gap between traditional finance and digital currencies.
Paymob: It is a digital payments enabler for emerging markets, helping small and large enterprises accept payments online and in-store.
Related:
Vendease: Story, Founders, Investors & Funding Rounds
Akilli Network: Story, Founders, Investors & Funding Rounds
Complete Farmer: Story, Founders, Investors & Funding Rounds