Vendease was founded in 2019 by Tunde Kara, Olumide Fayankin, Gatumi Aliyu, and Wale Oyepeju to connect food businesses with suppliers.
The idea for Vendease came when the founders, who have been friends for more than five years, noticed their favorite restaurants in cities like Lagos and Accra shutting down.
Inquisitive, they asked the owners who were acquaintances why, and the problems boiled down to the unreliable and expensive nature of food procurement in the cities.
Some months later they saw a hotel manager openly complain to a vendor about the unsteady supply of produce the hotel was getting. It sparked an idea in the founders' minds.
The established processes involved staff or a contract employee going to the market or using third-party vendors.
The founders saw that these processes were often unreliable from the two unrelated events, and restaurants lost a lot of money from price inflation and bad produce.
However, it soon discovered other difficulties, such as quality control issues and long delivery times.
Consequently, the startup began developing a comprehensive payment, logistics, storage, and inventory management solution to control the movement of food supplies from one point of production to the endpoint of consumption.
Vendease also improves business operations across the value chain by deploying data, reducing waste, and increasing profitability.
Before Vendease, they had founded an ad-tech startup for ride-hailing companies, which didn't survive for long.
So this was another shot at another entrepreneurial journey, and after two and half months of iteration, the founders decided to launch the company in January 2020.
They also closed an undisclosed pre-seed round to kickstart operations.
Vendas is a diverse team committed to working together to create and deliver sustainable value for food businesses and are connected by their shared core values which guide and shape their culture.
At Vendease, they are adventurous people striving for excellence and transparency while respecting the individuals that make up the ecosystem. They understand ownership as taking responsibility for the growth in their roles and that of their customers' operations.
Vendease allows African restaurants and food businesses to buy supplies, access financial services, and power their business operations.
There's a reason why Vendease is thorough about improving efficiency in this supply chain. Most customers, including restaurants and food businesses, hospitals, hotels, and schools, are subject to $100 billion in annual losses due to several factors.
They range from unreliable supply and wastage to limited data on making informed procurement decisions to little or no capital to fund procurement. Its platform, described as a series of stacks, is designed to mitigate losses and help food businesses thrive.
While Vendease applies data to how it disburses working capital via its BNPL offering, there's been a change of strategy from what it operated before: Instead of using its books, the company now partners with banks and financial institutions to provide financing through its platform.
So far, businesses have accessed more than $12 million worth of inventory via the embedded finance product. Its revenue comes from deals it makes with suppliers; it's yet to monetize its lending business.
How it Works
Customers can pay at the point of purchase via Paystack or Direct Debit. They can also pay on delivery or at a later date (pay later) via cheque, bank transfer, or Direct Debit.
The users of a company account can be changed. If you're the company admin, you can add or remove users. You can also assign different roles/privileges to users.
An order can be canceled before it's been processed. If you get a message saying you're no longer allowed to cancel the order, please reach out to your Client Experience Manager.
On the invoice or delivery tab, click on the 3 dots, and choose the raise claim option to input details of your complaint.
When you search for a product that's not on the platform, a request for a product button pops up. Complete the form and the team will be notified of your request. You'll be notified once the product becomes available.
The items purchased can be returned within the stipulated times. Please refer to the Vendease return policy section in their Terms & Conditions for the necessary details.
A company admin can add and control all branches associated with the company from the admin account.
If you choose Pay Later as your payment option, you'll be asked to fill out the Credit Assessment form, which will be used to assess your creditworthiness, assign a credit score to you, and also to determine your credit limit Once it's established that you're eligible for pay later, you'll be required to select how you want to pay when your payment is due.
Pay Later options are cheque, bank transfer, or Direct Debit, and you can also subscribe to Direct Debit at the point of making payment for your order.
If you select Direct Debit, you'll be taken through the subscription process to input your bank/card details.
Additionally, their prices are updated every Monday, and they send a weekly communication to this effect.
This means that their prices are constant for a week, except when there are drastic changes in the prices in the market, which will be communicated to you immediately when they change the prices on their platform.
Founders
Tunde Kara
Tunde Kara is the Co-Founder/ CEO of Vendease.
He has had 14-plus years of career, building brands and leveraging technology to solve problems for businesses in Africa. He has worked with and run projects for global brands present in the African market – Samsung, Coca-Cola, Google, General Electric, etc.
His current focus is Africa's food service businesses.
He previously worked at RED | For Africa as a CEO.
Tunde Kara attended Lagos Business School – Pan-Atlantic University.
Olumide Fayankin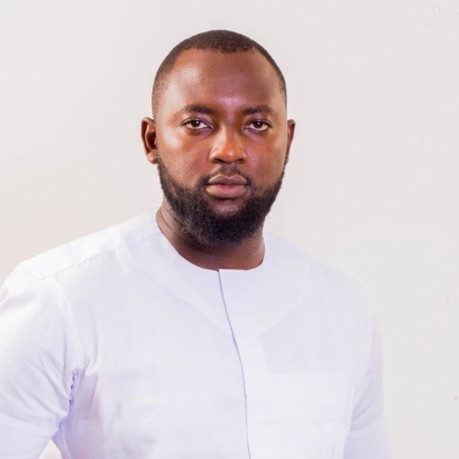 Olumide Fayankin is the Co-Founder/ COO of Vendease.
At Vendease, Olumide works as the powerhouse, leading the operations in growth, supply, procurement, and finance. Vendease has been described as Amazon Prime for restaurants having serviced over a thousand businesses across three major cities- Lagos, Ibadan, and Abuja- in Nigeria.
He previously worked at StateCraft Inc. as a Chief Operating Officer.
He is a trained engineer with experience driving sales and building processes for organizations across Africa and he is unorthodox and adventurous, he believes every problem is a system and every system can get better.
Additionally, Olumide Fayankin attended the University of Aberdeen.
Gatumi Aliyu
Gatumi Aliyu is the Co-Founder & Chief Product Officer of Vendease.
Gatumi combines his solid tech experience with commercial expertise and data-driven insights to create product vision and strategy at Vendease.
Motivated by improving customer product experience, he leads a cross-functional team developing innovative products that optimize growth for over 3000 food businesses across Nigeria and Ghana.
He began his astounding, decade-spanning career as an investment banker at Renaissance Capital (RenCap) improving financial access for businesses in emerging markets.
He then left to become the head of Operations at Zone Tech, an African-focused innovation hub centered on solving the continent's most significant challenges by supporting the tech ecosystem.
Gatumi left his role as Head of Operations at Zone Tech Park, to found 54 Gene, a Y-Combinator-backed post-series B startup to equalize precision medicine in Africa, where he served as Co-founder and Chief Product Officer.
Gatumi holds a first degree in Biology and Chemistry from the University of Pittsburgh (USA) and then went on to medical school at the University of Medicine and Health Sciences. He is also a two-time Y-Combinator alumnus.
Oyewale Oyepeju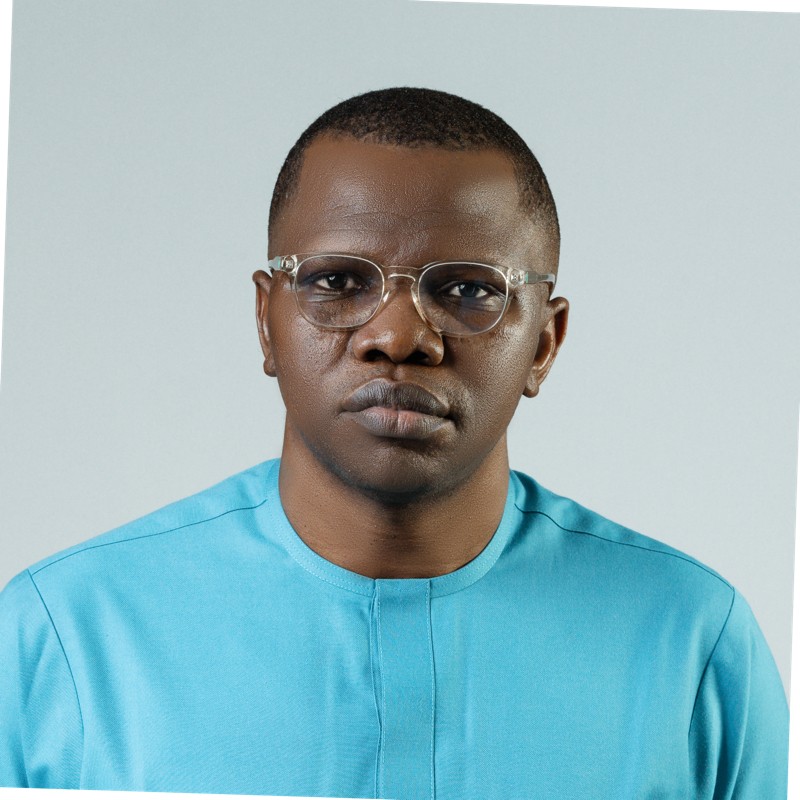 Wale Oyepeju is the Co-Founder and Chief Technology Officer of Vendease.
He previously worked at Ultima Limited as a Head of Information Technology and Value Added Services.
Wale Oyepeju attended Anglia Ruskin University.
Investors & Funding Rounds
Y Combinator, TLcom Capital Partech, VentureSouq, Hustle Fund, Hack VC, GFR Fund, Kube VC, Magic Fund, and Kairos Angels.
Vendease has raised US$30 million in an equity and debt funding round to consolidate its growth in Nigeria and Ghana, and to support its expansion across the continent.
The startup, which was part of Y Combinator's Winter 2021 cohort and banked a US$3.2 million seed round last year, has announced it has taken on US$20 million in Series A equity funding, plus US$10 million in debt.
The equity round was co-led by TLcom Capital and Partech, and also included VentureSouq, Hustle Fund, Hack VC, GFR Fund, Kube VC, Magic Fund, and Kairos Angels. The US$10 million debt round was raised from the local finance market.
The funding will be used to consolidate Vendease's position in Nigeria and Ghana, as well as move into new markets.
The platform has also moved more than 400,000 metric tonnes of food, helping its users save more than US$2 million in procurement costs and more than 10,000 procurement man-hours. Its data has also helped them reduce wastage from overstocking by an additional US$485,000.
Following their investments, TLcom partner Andreata Muforo and Partech general partner Cyril Collon will join Vendease's board of directors.
Main Competitors
Refurbed: This is a marketplace for refurbished electronics.
Needslist: It builds software solutions to power faster, more sustainable humanitarian action.
CheckPlease Technologies INC.: Expertly-designed software to streamline your dining experience.
Related:
Akilli Network: Story, Founders, Investors & Funding Rounds
Complete Farmer: Story, Founders, Investors & Funding Rounds