Founded in 2018 by Moses Onitilo and Olusegun George, Jamborow brings together all players in the financial ecosystem, including lenders, borrowers, and intermediaries.
Its system digitizes KYC data, automated and digitized operations, creates a credit score for all members, avails e-wallets to members, provides additional sources of funding for on-lending, has a business intelligence tool, and offers API code-share integrations.
From the onset, the founders were clear about wanting to do something that would significantly contribute to alleviating poverty in Africa. They were looking for ways to make people at the grassroots more involved not only in the formal sector finance but also in the formal sector economy.
They started thinking of something that could tie the mass of economic actors at the grassroots level together. It was easy for them to see that economic activities at the grassroots in Africa have a similar ecosystem – market women, orange sellers, matatus, and bikes.
They have traveled and worked all over Africa and have seen the same things everywhere but they still devoted two years to doing research in Ghana, Kenya, Tanzania, Zimbabwe, and Uganda.
It was during this time that the name Jamborow occurred to them. It's a combination of the colloquial "jam", to run into someone and borrow. It expresses the vision of their business to be a platform where businesses could safely and confidently connect with millions of Africans in the informal sector and lend them funds and where these people after they have helped transform them into formal entities, could also easily buy valuable services like insurance for their business and families.
Jamborow was therefore incorporated in 2018 and its headquarters is in the United Kingdom, a convenient place from which to drive the business into African markets. They are also incorporated in Nigeria and Kenya.
Additionally, Jamborow has full operations in Tanzania, Kenya, Nigeria, Liberia, Sierra Leone, Ghana, Mozambique, and Namibia and is about to start operations in Zimbabwe, Botswana, and Zambia but they have seven more countries where they have signed contracts.
How it works
Loans
Jamborow is a financial ecosystem focused on Digitizing the KYC Data of the Village and creating a credit footprint for Financial inclusion for the grassroots of Africa.
The platform is built around the massive unbanked population in Africa of over 400 Million people. Of that population, the majority are represented by savings groups across Africa in the forms of SACCO, AJO, ESUSU, SUSU, and more.
However, Jamborow doesn't practice lending or take any credit risk whatsoever. What they mean by peer-to-peer lending on their platform is two licensed institutions jamming one another on the platform and providing credit or facilitating services to one another at the institutional rather than personal level.
The way it works is that they deal with microfinance banks, savings groups, savings associations, and cooperatives.
Savings
In East Africa, they have an acronym for cooperatives – SACCO – which stands for savings and cooperative groups. These savings groups have the same structures and functions all over Africa. It is called ajo by Yoruba in Nigeria and the East of the country, esusu.
Funny enough they are called susu in Francophone Africa and other parts of Africa. They do the same things as savings and credit unions.
So, that's where you get demographics if you want to do financial and economic inclusion at a massive scale.
Transactions
The fact that they don't have bank accounts does not mean that they don't conduct financial transactions.
They conduct financial services but they do it in their manner and have an ecosystem that has lasted for centuries. Esusu and ajo are how Africans saved and banked before the western banking system arrived on the continent.
Founders
Olusegun George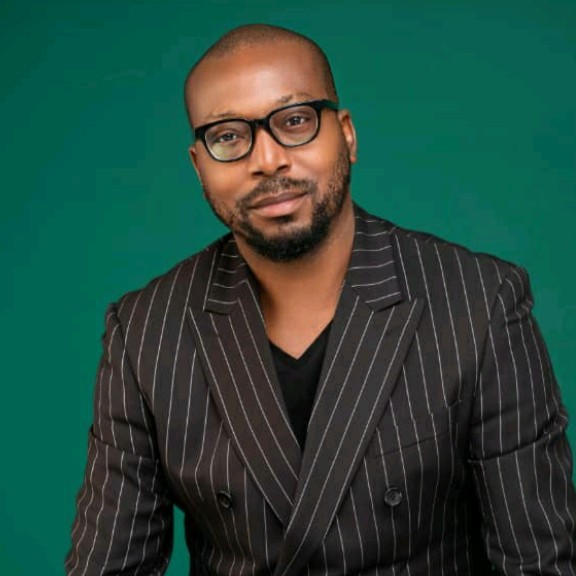 Olusegun George is the Founder and CEO at Jamborow.
Olusegun is a FinTech enthusiast and versatile professional with a vast amount of experience going over 20 Years in several areas within Financial Services and Investment Banking.
He has worked across the board in front, middle, and back office capacities coupled with consulting Business management, GRC (Governance, Risk & Compliance, Due diligence, Intra-African Trade), and technology sales which make him comfortable in front of any audience.
Additionally, he is extremely passionate about financial inclusion and economic prosperity for underdeveloped nations.
Olusegun George studied at London South Bank University.
Moses Onitilo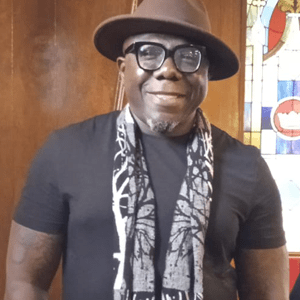 Moses Olumuyiwa Onitilo is the Founder and Chief Technology Officer of Jamborow.
John Kamara
John is an experienced marketing, business growth, and market acquisition executive, who has successfully delivered multi-million dollar global initiatives and projects on & offline for over 15 years, in the UK, Europe, and EMEA.
He has a solid understanding of the importance of securing profit and client satisfaction on budgets– with strong strength in ROI.
John has over 10 years of international experience in the gaming industry globally.
John has successfully implemented several consumer-focused projects with the likes of Pefaco group, Olympic Gaming(Africa), 360bet, Global Gaming, Webuildsocial, Fulltilt Google, 888sport & Poker, & Talent consulting.
He has been working in the African gaming market for the past 3 years( Operators and Regulators)
He has also worked with several regulatory bodies in the online gaming industry and was a co-founder of webuildsocial/spadesocial.
Investors & Funding Rounds
Jamborow has raised $400,000 from its shareholders to expand its blockchain-based B2B fintech platform.
The $400k investment will help Jamborow to offer its financial services to the unbanked in Nigeria.
The startup is working with all the major players in the financial ecosystem such as banks, SME lenders, co-operatives, traditional savings groups, microfinance institutions, and others, to serve the growing informal sector.
Main Competitors
Genesis Block: This is a developer of a Blockchain-powered online banking application to provide a full-service banking experience.
Chaka Technologies: It is an Investment Passport for Africans and African businesses to trade global capital markets.
Zapper: This is a fintech platform that manages all DeFi assets from one simple interface.
Related:
NextProtein: Story, Founders, Investors & Funding Rounds
Wyzetalk: Story, Founders, Investors & Funding Rounds