Founded in 2012 by Gys Kappers and Gerhard Pretorius, the Stellenbosch-based Wyzetalk is a digital employee engagement platform that has successfully deployed with corporates such as Shoprite, Woolworths, Pick n Pay, RCL Foods, Harmony Gold, and Impala Platinum.
Their journey began by signing up local, proudly South African companies and clients like Woolworths, Pick n Pay, and Shoprite which are headquartered in Cape Town.
For years, Wyzetalk has been working with numerous blue-chip clients, across five continents, to create digital employee engagement solutions that enable communication and improve engagement with more than 700, 000 widely dispersed frontline workers.
In 2019, they were named the Best Digital Company by Africa Tech Week and Employee Engagement Vendor/Consultancy of the year at the Africa Employee Engagement Awards.
Wyzetalk has grown tremendously and the Cape Town office has been the springboard for launching offices in Johannesburg and recently, Utrecht in the Netherlands.
They've received several rounds of funding from local investors and the company's ambitious plans include the process of refining a bold globalization strategy that will require further office expansion in the next few years.
Employee engagement has never been more important than it is now as the COVID-19 pandemic has highlighted the necessity for large businesses to reach out to their employees, share important information and digitize certain processes.
The award-winning Wyzetalk platform makes this a reality. The result is that overall business performance improves because these organizations can now connect, communicate and engage with the people who work for them across the globe.
Wyzetalk can help you to better connect with your workforce to increase engagement levels and business performance as an employee engagement solutions expert.
Their vision is to create a leading global digital employee experience solution that connects you to your workforce, drives innovation, and improves business performance while their mission is to improve the work lives of frontline workers because we believe that when frontline workers thrive, their organizations thrive.
Additionally, Wyzetalk is a showcase for local technology, having developed our trademarked digital platform in Cape Town, and seeing it used internationally by clients like Anglo-American in South America, Australia, and Europe amongst other countries is a testament to the great talent they possess.
Wyzetalk is also going global at a pace that is incredible reach for this Cape Town-based start-up since they now have a few offices around the world, and they're in the process of refining a bold globalization strategy that may require further office expansion in the next few years.
Their plans are ambitious and considerate, making sure they have the right team to deliver and they are also working to ensure their products and services are right for the markets that they're currently in, as well as the ones they're expanding into.
How it Works
Wyzetalk's cloud-based platform offers businesses a way to collaborate with colleagues, employees, customers, and suppliers producing greater brand engagement and improved productivity among other benefits.
Wyzetalk is the leading digital employee engagement company that connects large organizations with their dispersed, frontline workforce to improve communication, increase engagement and drive business performance.
Employees access company information on their mobile devices via an employee app, Mobi link, or USSD.
They can view and action a broad range of work-related functions such as messages from the CEO, productivity targets and updates, HR-related processes like leave applications, and even suggest a business improvement idea.
Their Professional Services team works closely with each client to drive success by delivering strategic campaign development, hands-on community management, content curation, message scheduling and publishing, and in-depth data reporting on uptake, activity, and analytics.
The company's communication to employees can be segmented and personal, sending the right message to the right person at the right time by integrating seamlessly with ERP systems.
An employee can view their payslip, receive relevant training, track targets in real-time, and receive content and messages relevant to their role or function.
Founders
Gys Kappers
Gys Kappers is the CEO and a Founder of Wyzetalk.
As a consummate business builder, he went directly from the sale of one business into the founding of another, becoming one of the founders of Wyzetalk in 2012.
Gys Kappers holds an Executive MBA from the Graduate School of Business at the University of Cape Town.
Gerhard Pretorius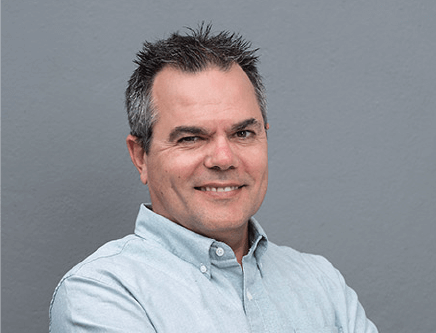 Gerhard is the technical visionary behind Wyzetalk and is an experienced businessman and entrepreneur.
In 2010 his software development company Comprehend IT merged with Magmatic to form Alacrity.
At the time of the merger, it had an annual turnover of over R 10 million and a team of roughly twenty developers.
Gerhard's current focus and passion are in mobile technologies and the combination of mobile devices and new media software as convergence platforms.
Investors & Funding Rounds
CNBB Venture Partners
Wyzetalk has secured a multi-million euro equity investment from Dutch firm CNBB Venture Partners, which will be used for a successful market introduction in the Netherlands and to achieve further European growth.
Wyzetalk is also in the process of closing a multi-million euro equity deal with a Dutch venture capital business, and CNBB Venture Partners.
CNBB invested in Wyzetalk due to its unique value proposition as well as its distinctive target market.
Main Competitors
Mila: This is a crowd services platform.
Zoovu: This is an AI content discovery platform that helps customers find what they want, with a human touch online.
BP3 Global: It gives people faster ways to get things done through its Digital Process Automation Experts.
Related:
Tomato Jos: Story, Founders, Investors & Funding Rounds
Peach Payments: Story, Founders, Investors & Funding Rounds