Infiuss Health provides clinical trial access to African participants and allows pharmaceutical companies to conduct and monitor these trials via the Infiuss Health Probe Platform.
Through a single dashboard, the all-in-one software platform helps companies identify and select suitable sites for trials, manage the entire research process, and recruit participants remotely.
Infiuss Health offers a unified end-to-end platform for running fully remote and hybrid clinical trials in Africa to enable access to clinical research and studies on a global scale. In minutes, the platform can launch a clinical study and find thousands of vetted, eligible participants, sites, and primary investigators.
The software helps researchers remotely recruit participants, collect remote patient consent, collect and analyze data, and provide virtual support 20 times faster and cheaper than third-party contract research organizations.
Infiuss Health is building the blueprint for its end-to-end, first-of-its-kind, decentralized platform for running clinical research with a specific focus on the African Continent.
They are building highly study-specific and very flexible solutions that allow sponsors to find the right participants, sites, and primary investigators so that they can run fully remote, or hybrid, clinical research studies.
Additionally, they are on a mission to decentralize access to clinical research by diversifying participant cohorts and shortening drug development timelines.
They are doing this by providing access to African participants, private investigators, and sites.
How it Works
Patient Recruitment
Patient access, recruitment, engagement, and retention pose significant clinical research challenges, and they help in solving these with access to patient populations across Africa and best-in-class recruitment and patient retention strategies.
The probe is their decentralized clinical trial (DCT) platform that combines everything you need to carry out your research study remotely in Africa.
Africa has a large and growing population. Africans bear 17% of the global disease burden, while only 2.5% of global clinical trials are performed in Africa.
This means that the majority of clinical trials lack data from the world's most genetically diverse continent.
Therefore, they facilitate the inclusion of Africa's diverse patient population in global clinical research.
Their patient recruitment and retention service gives their clients increased access to target patient populations along with shortened cycle times.
They also have clinical research professionals with global training and local expertise that can perform all aspects of clinical trial management, depending on your needs:
regulatory affairs and ethics submissions
patient identification
patient engagement initiatives
site initiation
site monitoring
clinical operations management
Additionally, they provide real-time participant data and predictive analytics that include study completion, enrollment, and retention.
A patient recruitment plan is a stated strategy for recruiting patients into a proposed clinical trial, broken down into subtopics such as research into the target patient population, eligible patient identification, patient outreach and distribution of recruitment materials, and other recruitment processes.
Research also shows that the average clinical trial patient costs several thousand dollars to recruit. Their clients pay significantly less than this for African clinical trial participants.
Infius Health is a clinical trial company with an exclusive focus on the population of Africa. Whether you are conducting pharmaceutical research, medical device research, cancer research, or research into rare diseases, Africa represents a terrific opportunity for clinical trial research.
They have extensive recruitment experience across Africa and can help you enroll patients for your study.
In addition to having expertise in recruiting clinical trial participants in Africa, they balance patient advocacy with serving their clients.
Their patient-centric approach gives them an astounding 95% retention rate. They optimize patient care all along the patient journey, and it shows in the low churn rate of their clients' studies.
Data Management
Capturing and managing clinical data accurately is crucial for research outcomes, as the subsequent data will form the basis of all efficacy and safety analyses.
If you're conducting clinical studies in Africa, they are your end-to-end partner. Whether you need help with site selection, participant recruitment, data collection, or clinical trial monitoring, they take the burden off of you.
Clinical data management (CDM) is one of the most crucial components. You need your clinical research data to be collected, cleaned, and validated, quickly and reliably.
Clinical Data Management (CDM) encompasses the full lifecycle of data, including the following:
Case report form (CRF) designing
CRF annotation
Database Designing
Data entry
Data validation
Discrepancy management
Medical coding
Data extraction
Database locking
These systems and processes are assessed for quality at regular intervals during clinical research.
All electronic records obtained through Electronic data capture (EDC) must align with the Code of Federal Regulations (21 CFR Part 11).
The end goal of CDM is to have as much quality information as possible, complete and free from errors. After the data has passed through the full CDM process, it is ready for statistical analysis.
A clinical data management system (CDMS) is a crucial tool for clinical research.
Essentially, a CDMS is a database management system designed for compliance with clinical data management practices with quality control at the forefront.
A CDMS helps researchers collect, organize, validate, and export complex datasets from clinical trials. Without a CDMS, managing clinical data effectively would prove prohibitively difficult and costly. A CDMS also reduces the potential for errors.
Regulatory Services
Adherence to clinical trial regulations is crucial for ensuring participant safety, increasing the transparency of your trial, and maintaining data quality.
Although the African regulatory landscape may seem daunting to international sponsors interested in conducting clinical research on the continent, Infiuss Health will ensure that your clinical studies are conducted in compliance with rules set by national authorities and international GCP standards.
Clinical trial regulations are established by national competent authorities. Regulations exist to ensure the safety of participants during the research process and promote increased transparency between participants and trial organizers.
These regulations are followed by all clinical trial stakeholders, including sponsors, CROs, and all healthcare professionals working on the trial.
Regulatory authorities in clinical trials are governmental or state-owned organizations that set safety, technical, and quality standards for trials conducted in a certain country.
The Food and Drug Administration (FDA) is the regulatory authority for the US.
Some other regulatory authorities include the European Medicines Agency (EMEA) in the European Union, the Medicines and Health Regulatory Agency (MHRA) for the United Kingdom, and the African Medicines Agency (AMA) across Africa.
Regulatory compliance in clinical research describes the requirement for organizations conducting clinical research companies to follow federal regulations when conducting research.
Federal regulations require the appropriate conduct of clinical trial research and ensure rigorous trial monitoring and human subject research participant protection.
Infiuss Health conducts research in compliance with the regulations and rules set by the United States FDA, GCP regulations, as well as the African Medicines Agency.
When conducting clinical research across Africa, they do so in full compliance with the relevant national regulatory body.
Clinical trial regulations are important to ensure all clinical trials are following the necessary rules to protect both the participants and the trial data.
Primary Investigator Recruitment
Behind every well-conducted clinical trial are skilled principal investigators responsible for regulatory compliance, clinical trial site management, participant safety, and reporting on crucial data.
They can source experienced and qualified African principal investigators for your clinical study.
A principal investigator (PI), sometimes also referred to as a primary investigator, is the person in charge of a clinical trial.
As a part of the clinical research team, they prepare and carry out the clinical trial plan, manage the trial data, and report on the results of the study. Additionally, a PI is responsible for preventing and reporting any instances of clinical trial protocol deviation.
The principal investigator has several roles and responsibilities. For one, the investigator is responsible for ensuring that the investigation is conducted in compliance with FDA regulations, and that study records are up to date.
PI responsibilities also include obtaining informed consent, ensuring patient safety, and reporting on any mild or serious adverse effects of the investigational product or drug.
A principal investigator's main day-to-day responsibilities are ensuring that research ethics and obligations are followed and that data is accurately collected, analyzed, and reported.
Before the start of the trial, it is the PI's responsibility to obtain written and dated ethical study approval and favorable opinion from the IRB/IEC for the study protocol, informed consent form, advertisements, and any other written material information that is to be provided to subjects.
It's also the PI's responsibility to provide a copy of the Investigators Brochure.
During the study, it's the PI's responsibility to provide all documents subject to review to the IRB/IEC for approval.
A PI is a physician or dentist that is responsible for all trial-related medical decisions of the clinical research subjects.
Protecting the rights, safety, and welfare of study subjects is at the heart of all human subject research. When it comes to subject safety, it is the PI's responsibility to:
Obtain informed consent from study participants
Ensure Institutional Review Board (IRB) approval
Provide medical care for all adverse events, including significant laboratory values, related to the trial. Protect subjects from harm and report any serious adverse events immediately.
The principal investigator is responsible for conducting the study in compliance with the protocol provided by the sponsor, and approved by the regulatory authorities and ethics committees.
The protocol or a similar contract should be signed to document the agreement with and responsibility to comply with the protocol.
The PI would not normally implement any deviation from the protocol, without the express permission from the sponsor and prior approval from the IRB/IEC, unless said deviation was for the safety of subjects (to eliminate an immediate hazard) or administrative, in which case, the protocol deviation should be submitted to the IRB/IEC for review and approval or favorable opinion, to the sponsor for agreement and, if required and to the regulatory authorities.
When it comes to progress reports and data collection, the principal investigator is responsible for:
Providing weekly, monthly, and annual reports on the progress and safety of the study
Updating financial disclosure reports if any circumstances change during the study.
Supply the study sponsor with a detailed final report once the clinical trial is finished.
The PI is responsible for reporting all Serious Adverse Events (SAEs) immediately to the sponsor, except those SAEs that are specified to not need reporting, by the protocol or any other document (e.g. the Investigator Brochure).
A more detailed written follow-up report should follow the immediate report. Both immediate and follow-up reports should identify patients as unique code numbers or identifiers rather than names, personal identification numbers, or addresses.
All Adverse Events (AEs), including laboratory abnormalities, that are deemed critical to the safety evaluation of the study, should be reported in the time frame that is specified in the protocol.
The PI should also comply with the applicable regulatory requirements related to the reporting of unexpected serious adverse drug reactions to the regulatory authorities and the IRB/IEC.
It's the PI's responsibility to obtain written informed consent from all study participants before the start of the study.
The informed consent must be uncoerced, voluntary, and performed after giving the subject enough time to digest and understand the study details and requirements.
The PI must adhere to all applicable regulatory requirements, GCP, and the ethical principles that have their origin in the Declaration of Helsinki.
The accountability of the investigational product also rests with the PI. He or she may choose to delegate some or all of this responsibility to suitably trained and qualified personnel, for example, a pharmacist on site.
This includes the delivery to the site, inventory at the site, adequate storage, use by each subject, reconciliation, return to the sponsor, or disposal at the site.
The PI should comply with the trial's randomization procedures, if any, and should ensure that the code is broken only by the protocol.
If the trial is blinded, the investigator should promptly document and explain to the sponsor any premature unblinding (e.g., accidental unblinding, unblinding due to a serious adverse event) of the investigational product.
A principal investigator in a clinical trial is usually a healthcare professional. However, you don't have to be a doctor to become a PI.
Research professionals in various fields can become principal investigators, with the proper education.
According to the criteria for principal investigators, all full-time faculty members, and self-supporting research professionals are eligible to be principal investigators, as well as doctoral students seeking funding for fellowships.
A good principal investigator has to be organized, analytical, empathetic, and have an eye for detail.
They interact with trial participants, as well as the study sponsor, convey crucial information, and act as a bridge between stakeholders. Infiuss PIs are skilled and experienced professionals, well-versed in the world of clinical research.
Source data should be attributable, legible, contemporaneous, original, accurate, and complete.
The PI is responsible for ensuring that all source data, necessary for the evaluation of the trial, are conducted in adequate and accurate source documents and trial records that include all pertinent observations on each of the site's trial subjects.
In addition, Case Report Form entries must be verified as being identical to the source data.
The PI is also responsible for writing and submitting written summaries of the trial status to the IRB/IEC annually, or more frequently if required.
Upon completion of the study, the PI is responsible for providing the IRB/IEC with a summary of the outcome, and the regulatory authorities with any required reporting.
Clinical Trial Management
A clinical trial management system (CTMS) centralizes all critical components of a clinical study, from trial start-up to closure.
It provides a command center for managing all operational aspects of a trial, from site selection to patient recruitment to regulatory compliance to data input and management.
A clinical trial management system is a software platform that centralizes and consolidates the many data streams and inputs involved in conducting a clinical trial.
A CTMS serves as a central point of truth to give visibility into key metrics and track research progress.
Specimen Collection
Whether they are collecting blood cultures, urine specimens, serum, or plasma they provide superior sterile specimen collection for research sites and decentralized trials alike.
Each type of specimen is collected, transported, and stored according to CDC collection guidelines and international research standards.
Patient preparation is a crucial step in the sample collection process. They provide patient instructions, including the date and time of collection, medication restrictions, fasting guidelines, dietary requirements, and other guidelines appropriate to the specimen type and to the clinical goals.
In addition to providing collection instructions, we also collect the patient's information, such as patient name, date of birth, address, medical history, billing information (if applicable), and more.
A high level of transparency is maintained, from obtaining informed consent for the potential future use of samples to making research results available.
Clinical results are only as good as the biological specimen collected. They use clean, dry specimen containers of the proper type for sample collection and transport, including for COVID-19 testing, surgical pathology, muscle biopsies, or any other clinical purpose.
Whether for stool collection, urine collection, blood collection, or any other specimen type, we check that each sterile specimen container is properly labeled and has the correct patient information.
Immediately after collection, blood specimens and other biological samples must be properly stored and transported to the laboratory immediately to ensure quality clinical outcomes.
Each specimen type requires a specific transport medium and storage mode. They use appropriate precautions and follow international storage guidelines for all types of human specimens, including serological tests, respiratory specimens, urine samples, renal biopsies, and more.
After collecting, processing, storing, and transporting biological specimens, it's time to submit them to a participating laboratory for analysis.
Each collection container must be properly labeled and identified to ensure accurate test results.
Infiuss partners with health centers and clinical laboratories across Africa to ensure the timely analysis and processing of biological research specimens.
Lab testing of biological specimens is a critical component of a successful clinical trial.
Upon transporting biological specimens to the laboratory, appropriate test request forms must be in place for each specimen submitted to ensure proper handoff between collection personnel and laboratory personnel.
They can help you develop and implement appropriate laboratory test request forms or test requisition forms for laboratory testing of specimens.
Founders
Melissa Jane BIME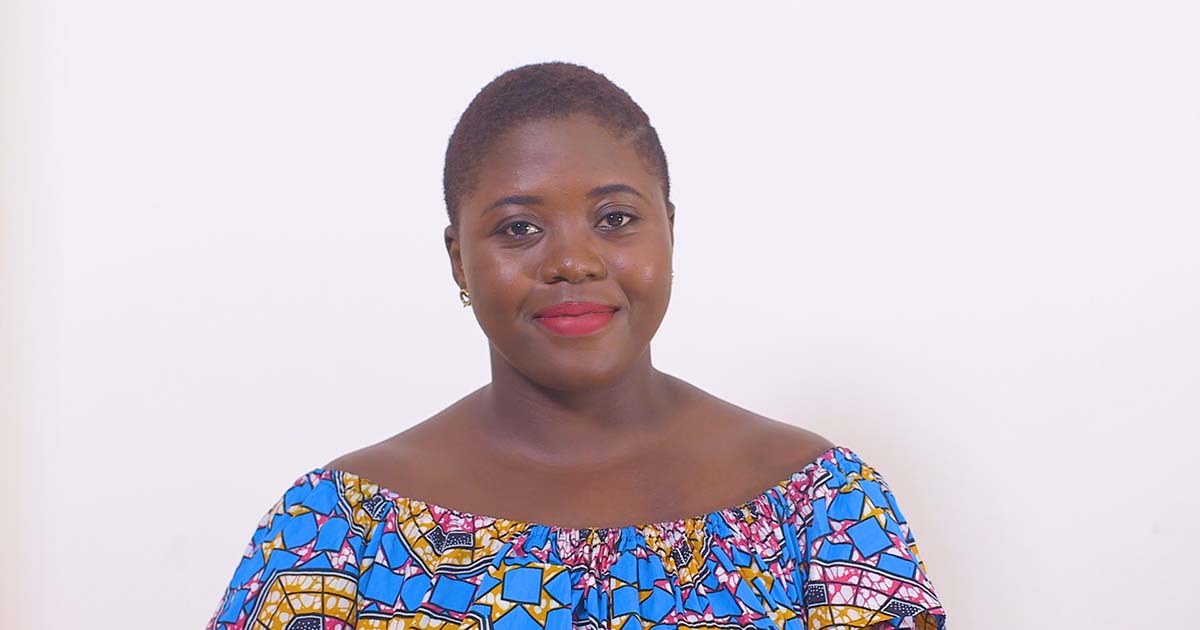 Melissa Bime is the co-founder and CEO of Infiuss Health.
She previously worked on donor recruitment and blood delivery before starting Infiuss Health and has experience building and operating clinical software, as well as a great understanding of the health market in Africa.
She was a nurse and has firsthand experience of the challenges patients face across diverse healthcare settings in Africa.
She received her Master's Fellowship from Stanford and her RN from the University of Buea.
Investors & Funding Rounds
Plug and Play, Y Combinator
Plug and Play has a new investment in Infiuss Health, a SAAS platform bridging the gap by connecting researchers to hundreds of millions of Africans eligible for clinical studies through a direct-to-patient approach, enabling clinicians to decentralize trials through a unified platform.
Plug and Play will partner with Infiuss Health and support its efforts to make clinical research accessible to all Africans.
Main Competitors
Amcare Women's and Children's Hospital: It provides gynecology, obstetrics, and pediatric medical services for Chinese families.
Ready: This Responder is an on-demand healthcare service company that brings medical care directly to patients in their homes.
Medocity: It offers a virtual care platform designed for enterprise solutions to enable continuous, patient-centric care.
Related:
Edves: Story, Founders, Investors & Funding Rounds
Hya Bioplastics: Story, Founders, Investors & Funding Rounds