Hya Bioplastics is a startup that creates biodegradable packaging from agricultural waste.
They use starch-biofiber composites relying on plant fiber from agricultural waste and starch from the largely undervalued cassava(tapioca) starch.
Mark spent two years working as a part-time salesman for his father's plastic manufacturing factory.
This made him witness first-hand the evolving packaging needs of the customers. More customers were interested in green packaging, but there was no company on the African continent providing a solution to this.
He teamed up with his long-time friends Dennis, Pike, and Emma to create Hya Bioplastics.
Starting as a research group at Makerere University, we were able to develop a deep and practical understanding of biomaterials with mentorship and guidance from Dr. Alysia Garmulewicz and Mike Werner.
They started by creating fiberboards back in 2019 using the invasive water hyacinth, which is where our name 'hya' came from.
This was done using machinery we designed and fabricated in-house as we didn't let the fact that our home country Uganda, has no biomaterials pilot laboratory.
Their early work helped them pick up 1st place in the global competition, the Wege Prize. This pushed them further in their product development. They as well went on to join the prestigious Halcyon Incubator Fellowship focused on social entrepreneurship globally.
On top of that, using their customer-first approach, they co-designed their first product, a fruit and vegetable tray.
From this, they designed and fabricated the mini-pilot press that they used to produce their first products and get crucial feedback from their customers in the process.
How it Works
There is a growing demand for green food packaging across the African continent primarily coming from customers and changing government policies.
With about 30 of 53 countries across the continent having introduced partial or full bans on single-use plastic packaging, restaurants, and other food-related businesses are transitioning to greener and more sustainable packaging.
Plastic pollution has had adverse effects such as blocked drainage channels across most major cities that lead to frequent disease outbreaks.
With the growing need for sustainable packaging, all green packaging is imported from China and India.
This leaves it much more expensive in comparison to conventional plastics. There is a need for more cost-effective green sustainable packaging made from locally available bio-sourced materials.
Their solution at Hya Bioplastics, they have created a biodegradable packaging material from thermoplastic starch and fiber composites.
They have been able to experiment and use a variety of plant fibers such as sugarcane bagasse, corn stover, banana stems as well as sawdust.
For their starch source, they have been able to extensively experiment with cassava starch. They have been able to design and fabricate their mini-pilot scale machinery in-house including a small extruder and a thermoforming machine to achieve our current production of about 50-100 trays per day.
They have been in production getting more than $1000 in revenue for their vegetable and fruit trays.
Bioplastics
Bioplastics are a form of 'plastic' that is made from materials that are biobased, biodegradable, or both.
Being biobased means the raw materials from their making are obtained from renewable biomass sources, such as starches like cassava, maize, or, fibers from sugarcane, bamboo, banana, etc.
Being biodegradable means they are capable of being decomposed by bacteria or other living organisms in natural or industrial conditions and thereby avoiding pollution.
Bioplastics are already used in packaging, agriculture, gastronomy, consumer electronics, and automotive industries, just to name a few.
Bioplastic materials are used to manufacture products intended for short-term use such as food packaging.
Bioplastics allow them to be self-sufficient and use largely available agricultural waste streams and create new jobs in the process. In Uganda and most African countries, all plastic raw materials are currently imported and are a major contributor to the growing trade deficits.
Bio-based plastics can help to reduce dependence on limited fossil fuel
resources, which are expected to become significantly more expensive in
the coming decades.
Bio-based plastics are made from renewable sources instead of oil and that way gradually substitute fossil resources used to produce plastics with renewable resources (currently predominantly annual crops, such as maize, cassava, and sugarcane).
Bio-based plastics also have the unique potential to reduce GHG ( GreenHouse Gas emissions or even be carbon neutral. Plants absorb atmospheric carbon dioxide as they grow.
Using plants (i.e. biomass) to produce bio-based plastics constitutes
a temporary removal of greenhouse gasses (CO2) from the atmosphere.
This carbon fixation can be extended for some time by establishing the 'use
cascades', which means if the material is being reused or recycled as often as possible before being used for energy recovery.
In energy recovery, the previously sequestered CO2 is released and renewable energy is produced.
Another major benefit of bio-based plastics is their potential to 'close the
cycle' and increase resource efficiency. Depending on the end-of-life option, this can mean:
1. Renewable resources are used to produce bio-based, durable products
that can be reused, mechanically recycled, and eventually incinerated
whereby renewable energy is being produced.
2. Renewable resources are used to produce bio-based, biodegradable, and compostable products that can be organically recycled (through making compost) at the end of a product's life cycle (if certified accordingly) and create valuable biomass (humus) during the process. The hummus can be used to grow new plants, thus closing the cycle.
Furthermore, plastics that are bio-based and compostable can help to divert biowaste from landfills and increase waste management efficiency across Africa.
Additionally, Bioplastics used in food packaging are approved for food contact but are not suitable for human consumption.
Founders
Dennis Ssekimpi
Dennis Ssekimpi is the Co-Founder and Chief Operating Officer of Hya Bioplastics.
He previously worked at Halcyon Incubator as a Fellow.
Dennis Ssekimpi attended Makerere University.
Musumba Emmanuel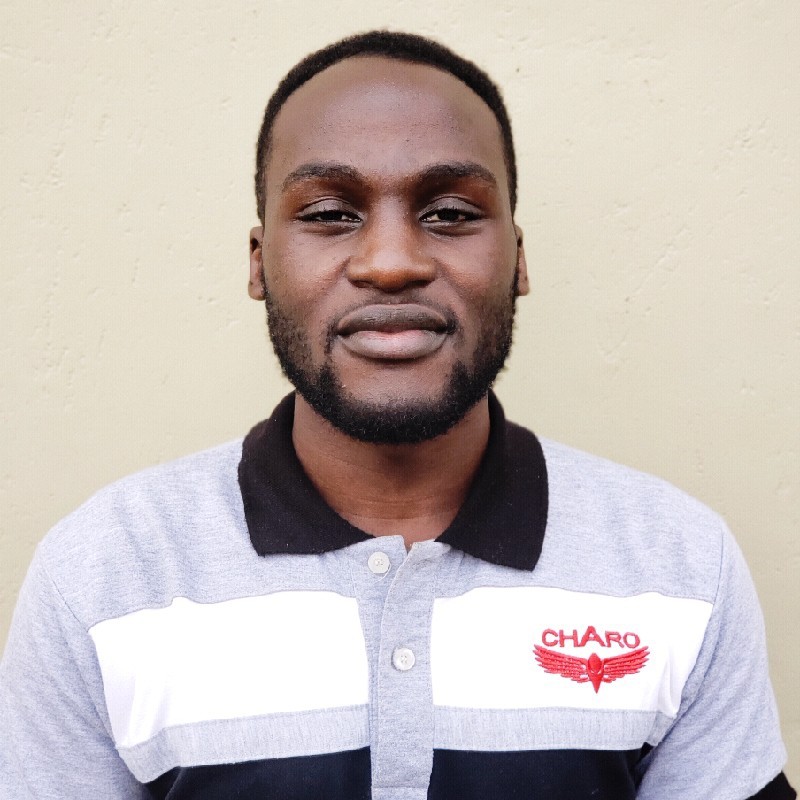 Musumba Emmanuel is the Co-founder and Head of Product Design and Development of Hya Bioplastics.
He previously worked at International MUN as an Official Campus Ambassador Intern.
Musumba Emmanuel attended Makerere University.
Investors & Funding Rounds
Techstars
The food value chain is one of the last major industries to completely modernize, but innovation has made its way into the system.
In the years they have run this program, food tech has gone from a fledgling venture space with few investors and founders to one of the most important and most watched.
The Techstars Farm to Fork Accelerator welcomes early-stage entrepreneurs seeking to affect positive change across the food system, through the improvement of food safety and quality, the future of food retail, the use of upcycled materials, and the harnessing of research data for the betterment of the industry.
The food system continues to evolve creating massive opportunities for these founders. The 11 founders, alongside their 29 Farm to Fork alumni startups, are working on innovations that the world needs.
The teams come from across the United States and the globe and include the Farm-to-Fork Accelerator's first two teams from Africa.
Participants will receive mentor support from the Twin Cities startup community, the broader food tech ecosystem, and Cargill and Ecolab executives, and access to the companies' market expertise and global connections.
The Techstars Farm-to-Fork Accelerator roster, comprised of 11 startups from across the globe, brings a diverse and innovative perspective to some of the food and ag industry's biggest challenges, with teams focused on providing solutions for a variety of stakeholders along the food value chain from restaurants to farmers, and everyone in between.
Each of the companies will share their progress when they pitch their companies at a Demo Day.
Related:
Guide Wheel: Story, Founders, Investors & Funding Rounds
Bitmama: Story, Founders, Investors & Funding Rounds