Launched in Nigeria in June 2019, Seso has developed a customer relationship management (CRM) portal that enables property developers, agents, and governments to manage their properties, documentation, and transactions on a secure blockchain database.
Once verified, properties are listed on the Seso marketplace where clients can browse properties and interact with further service providers such as banks for mortgages and law firms for title registrations.
Seso Global is an online marketplace that enables a seamless real estate experience, utilizing blockchain to ensure Africa's real estate transactions are secure and trustworthy.
They allow users to contract all parties in the real estate value chain providing services to:
Property buyers looking for stress-free transactions
Property developers looking to sell their properties to the largest market
Banks looking to increase their mortgage portfolio
Property service providers looking to reach new clientele
Seso Global's Marketplace offers a unique one-stop shop for digital real estate transactions.
Through their unique ecosystem of services, they offer buyers access to trusted properties and professional service providers.
This allows for a secured end-to-end property purchasing experience along the entire real-estate value chain.
They operate across sub-Saharan Africa with a current focus on West Africa.
How it Works
The marketplace is available online at www.seso.global and via the Seso Global app – A real estate app available on the Google Play store and the Apple App Store.
The Seso Process
As they only represent verified property developers, selling new or nearly new properties, title searches, and transfers are straightforward.
Seso Point of Contact: They sell property on behalf of Property Developers and ensure the title can be verified and transferred.
Concierge Experience: Seso handles the scheduling, negotiations, and access to properties and professional service providers to allow for a seamless purchasing experience.
Guidance at Every Step: With access to Seso's panel of trusted lawyers, property management companies, and insurance and finance experts.
International Offices: Meet with their sales representatives in London, Lagos, and Accra to discuss your transaction in person.
Onboarding Seso Property Developers
Each property developer goes through the Seso onboarding process before they start marketing their properties. They undertake:
Due Diligence on the Property Developer as a seller.
Due Diligence on the Property they are selling.
This ensures the buyer is engaged with the correct legal entity that owns a verified title.
Once a buyer has found their dream home, they can engage with their panel of trusted lawyers who will undertake all the necessary legal work to ensure an effective transfer of ownership.
All these professional service providers can be accessed on the Seso marketplace to ensure a risk-free transaction.
Mortgage Plans
They have established relationships with trusted mortgage banks in Nigeria and the UK to give our customers access to competitive mortgage rates.
Their current partners include FCMB UK Limited, Standard Chartered Bank, and Homebase Mortgage Bank.
Founders
Daniel Bloch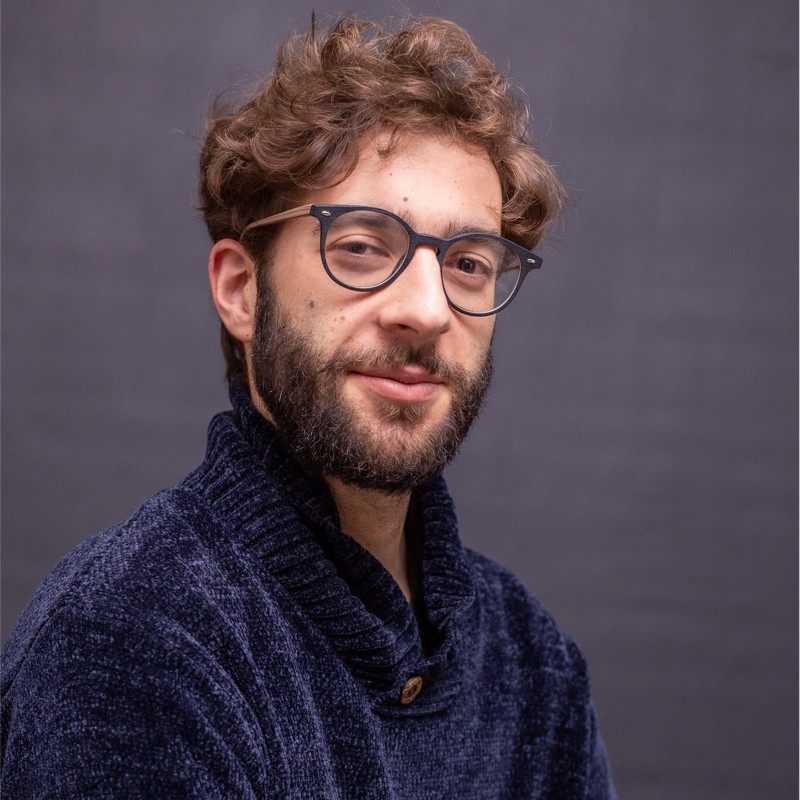 Daniel has spent the last nine-plus years building Blockchain solutions.
As CEO of Seso Global, Daniel oversees all initiatives and operations for the company.
From the United States, Daniel studied at the University of Michigan and worked at Bitbox, one of the first cryptocurrency exchanges.
He also co-founded the Blockchain Education Network, a nonprofit that provides Blockchain educational initiatives at Universities in over ten countries worldwide.
Phillip Jarman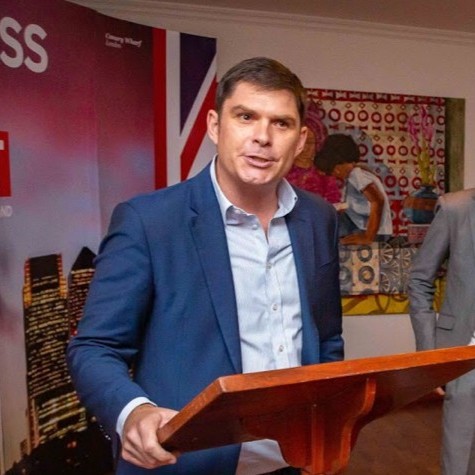 Phillip Jarman is the Co-founder, COO, and UK Director at SESO Global Limited.
Before co-founding Seso Global, Phillip spent seven years working in finance for UBS Wealth Management, where he helped support bespoke investment strategies for Ultra-High-Net-Worth African-based clients.
This experience helped him develop an extensive business network across the African continent.
He leads up all operational, financial and sales, and marketing functions for Seso as well as leads the UK and Lagos offices.
Additionally, Phillip Jarman attended the University of Bath.
Investors & Funding Rounds
Kepple Africa Ventures, Rising Tide Africa, Moabi Group, and Angel investors
Seso Global has raised a US$600,000 pre-seed funding round as it bids to build on strong initial traction to challenge Salesforce in property management in emerging markets.
The startup has expanded beyond Nigeria quickly, launched its first pilot in South Africa in November 2019, and entered Ghana in May 2020. It currently has over 80 property developers and 7,000 property units on the platform.
Seso has now completed a US$600,000 pre-seed funding round. Investors in the round include Kepple Africa Ventures, Rising Tide Africa, and Moabi Group, as well as angel investors Albert Essien, Ibrahim Sanga, and Jamie Broderick.
The startup will use the financing to scale operations in its three existing markets and heavily promote the adoption of its newPropOS CRM platform for property developers working across Africa.
It will also start preparing for its seed round, which will finance expansion into further markets.
Main Competitors
ErisX: This specializes in the digital asset space that offers both spot and futures contracts on one platform.
Solve. Care: It was established to revolutionize healthcare delivery, care coordination, and benefits administration around the globe.
Sepior: This enables trust for financial transactions and cloud applications using threshold cryptography.
Related:
Thrive Agric: Story, Founders, Investors & Funding Rounds
MoveMeBack: Story, Founders, Investors & Funding Rounds