Eversend was set up in 2017, offering its services as a digital wallet for trading digital and regular currencies.
Eversend kicked off as a response to the difficulty in transferring funds across borders and has since taken center stage as a viable alternative when you need to send money without stress or any hidden charges.
For Africans and Africans in the diaspora that experience inconvenient and expensive financial services, Eversend is a one-stop financial services hub allowing them to exchange, save, manage and send money at the best possible rates, both online and offline.
Instant sending and receiving of money, currency exchange, holding multiple currencies, virtual dollar cards, savings, group savings, donations, bill payments, investing, and crypto.
Eversend is currently offering money transfers to Ghana, Kenya, Nigeria, Rwanda, and Uganda (mobile money and bank transfers) from almost any country in the world.
There are plans to dabble into merchant payments, loan offers, group savings for clients, and a host of other financial interests planned for the future.
Eversend has over 40,000 subscribers on its app, which is available on Appstore and Playstore for iOS and Android devices respectively.
How it Works
Account Limits
You can "hide" a card from your top-up screen. Unverified cards still count towards your limits so ensure to only add cards that are in your name and are owned by you.
They have no limits on the amount of money you can add to Eversend daily, weekly or monthly. There may be limits associated with the additional money method you are using e.g. using mobile money may have limits imposed by the mobile money operators.
They also have country-specific limits on the amounts you can send daily, weekly, or monthly. Tap More, Profile, and scroll to Account Limits to check your limits.
Limits can be increased on a case-by-case basis. This may require enhanced due diligence and source of funds checks to remain compliant with regulations.
Additionally, accounts are temporarily blocked for your safety if someone enters the wrong PIN or password.
Therefore, you should give it 15 minutes and it will be unblocked. However, you can reach out to them if the account is not unblocked after 15 minutes.
Verification
After you've registered with Eversend, they'll ask you to take: A photo of a valid, original GOVERNMENT-ISSUED photo ID (passport, national IDs, or driver's license. So not your hospital card, loan card, student ID, or other cards not issued by the government), a video of your face.
The person on the identification document and the video selfie needs to match, as well as match the information on the account and you must be 18 years or older to use Eversend.
Most account verifications happen within 5 minutes. If it is delayed, reach out to them through in-app chat.
You need to verify your identity to use your Eversend account. This policy is in line with a finance regulation commonly known as 'Know Your Customer' (KYC) and is the process of a business verifying the identity of its clients. It is simply an anti-corruption and fraud measure.
These rules also help reduce money laundering and terrorist financing.
Until you have completed this step, you are not bound by Eversend's General Terms of Service.
Any top-ups or transfers you send into your Eversend account before verifying your identity will be made at your own risk and are subject to applicable fees.
Currencies
Eversend currently offers currencies such as GHS, KES, RWF, TZS, UGX, NGN, and USD.
When you download the Eversend app, depending on your resident country, you will most likely only find two wallets in your 'Balance' tab.
However, you can activate more wallets by first making sure you are on the 'Balance' tab. Then click the two little lines in the top, left-hand corner. You can select the wallets you want to add by long-pressing the flag and select "Activate."
You can also deactivate wallets in the same place. When you deactivate a wallet, that currency is instantly exchanged into your home currency.
Eversend Tags
Eversend tags are a direct link to your Eversend account, allowing users to easily get paid or to pay other users. You can share your tag on any platform.
You can also earn by downloading the Eversend app, and inviting your friends and family to download and use the app.
Founders
Stone Atwine
Stone Atwine is experienced in building technology-based financial service businesses for emerging markets.
Stone Atwine studied at Mbarara University of Science and Technology.
Ronald Kasendwa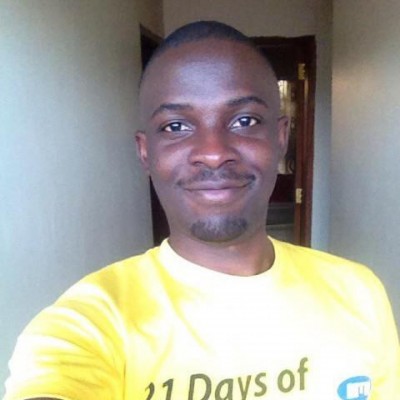 Ronald Kasendwa is the Head of Engineering at Eversend.
Additionally, Ronald Kasendwa has had a past job as the Senior Software Engineer at Eversend.
Investors & Funding Rounds
Seedrs (Crowdfunding)
Eversend has closed an oversubscribed Seedrs crowdfunding campaign having secured EUR 897,000 (US$1.015 million) in investment.
The startup has acquired a money lending license in Uganda and taken part in programs such as the Google Launchpad Africa accelerator, CATAPULT: Inclusion Africa, the Westerwelle Young Founders Programme, and the Ecobank Fintech Challenge. In November 2019, competing against 1,700 companies, it was named winner of the Helsinki-based Slush startup competition.
Eversend launched its Seedrs campaign targeting a raise of EUR550,000 (US$613,000) in return for 7.67 percent equity but ended up raising substantially more. In the end, the startup raised EUR 897,000 (US$1.015 million), valuing the business at EUR 6,616,739 (US$7,373,065).
The crowdfunding forms part of a wider funding round being raised by Eversend, which is in the process of being completed. The startup will use the funds for product development, user acquisition, and regulatory compliance, while it also intends to expand its offering to Nigeria, Francophone Africa, and Europe.
Some of the funds will remain in company accounts as working capital to beef up Eversend's netting off reserves.
Main Competitors
ICRYPEX: This is a cryptocurrency exchange platform focusing on money and foreign exchange markets, fixed-income products, and digital currencies.
Korbit: It provides online bitcoin exchange, wallet, and merchant processor services.
Evercoin: This is a mobile application that provides a cryptocurrency exchange service.
Related:
Relief: Story, Founders, Investors & Funding Rounds
NextProtein: Story, Founders, Investors & Funding Rounds