Founded in 2015 by an economics graduate of Cavendish University, Zambia, Evelyn Chilomo Kaingu, Lupiya is a marketplace for micro-loans.
The startup is a branchless, digital microfinance platform that leverages technology to make the process of borrowing simpler and easier for people and businesses located across the country.
The Zambian micro-finance startup has developed a platform to make the process of borrowing simpler and easier for people and businesses to access financial services.
If successful, Lupiya hopes to make a big difference for the roughly 70% of Zambians who have no access to this type of service because they lack any collateral to secure their loans. The startup is particularly focused on helping women participate in the economy through its platform.
Lupiya provides pre-approved loans with reliable repayment schedules and low-interest rates.
With a digital platform accessible via mobile application and website, rural, isolated and unbanked communities can have access to loans and financial services. Loans are tailored to either personal, business, or for women and are issued via an e-wallet.
Lupiya stands out from other fintech startups in several ways. One of them is its promotion of the Financial Liberation of Women in Zambia.
Lupiya's goal is to improve traditional financial institutions by providing 70% of unbanked and underserved Zambians access to financial services.
Lupiya's goal is to expand access to credit and lower the cost of borrowing for millions of Zambians.
They also aim to level the playing field for all Zambians by offering low-cost lending products and attainable options for security. They distance themselves from traditional lenders by being accessible to marginalized and unbanked communities and offering lending practices that are transparent and fair.
More than profit, they are driven by creating a landscape that promotes an economically empowered Zambia. Their contribution is the application of fintech to bridge the financial gap.
Their website is designed to provide a comprehensive and in-depth view of their company, reflecting the pride they, as Lupiya employees have in their continuing growth and current success. It conveys their sense of mission and vision – to become the preferred leader in micro-loans.
How it Works
Loans
Once you have submitted a full loan application, you will receive your loan within 48hrs.
Also, consult with their loan officer via email or phone because they have different rates on their loans. Alternatively, you can also use the loan calculator.
Except for a motor vehicle, which they only require for assessment at their head office, they do not hold on to the collateral.
How much you qualify for depends on your monthly net income because they observe a 40% debt-to-income ratio.
Lupiya For Women
Lupiya for women is a growth partner for small-scale female-run businesses by providing management training and start–up best practices in addition to providing financial support through flexible credit facilities.
They provide an opportunity for financing women without financial assets to progress economically.
Additionally, Lupiya for women is tailored to provide management training and start-up best practices for small-scale businesses run by women.
Through this medium, Lupiya provides an opportunity for financing women without financial assets to progress economically.
Founders
Evelyn Chilomo Kaingu
Evelyn Chilomo Kaingu is the Chief Executive Officer at Lupiya.
Muchu Kaingu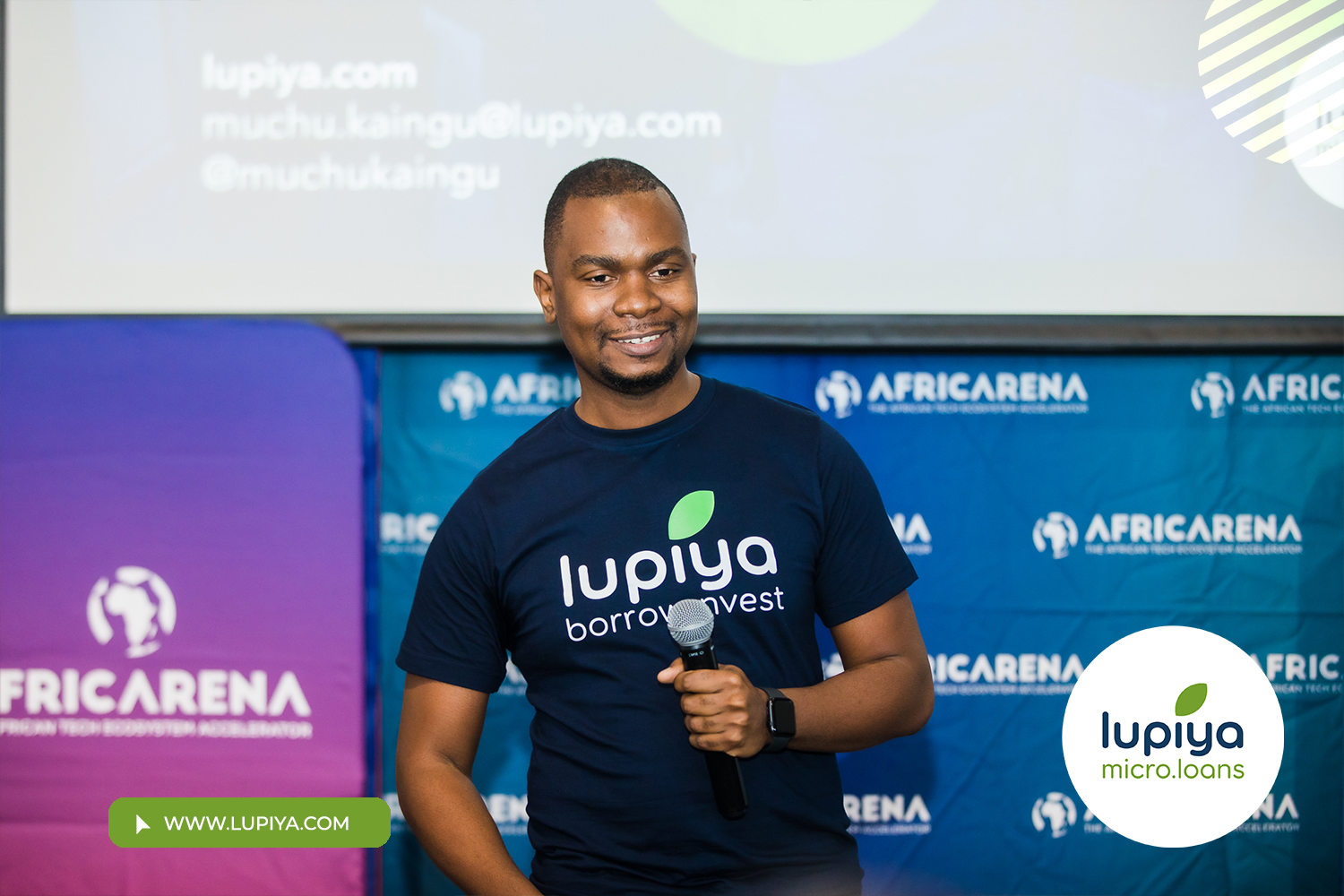 Muchu Kaingu is the Co-founder & CTO at Lupiya.
Additionally, Muchu Kaingu is a passionate Software Engineer and Techpreneur who has developed systems and apps for the African landscape.
Investors & Funding Rounds
Enygma Ventures
Enygma Ventures has made a $1 million investment in Lupiya. This investment will enable Lupiya to continue to scale and roll out its services fulfilling its mission of ensuring Zambians, particularly women, can participate in the economy through its financial inclusion strategy.
This investment will enable them to continue ensuring Zambians can easily access financial services when they need them. We are excited to work with Enygma in transforming the economic outlook of the SADC region.
Enygma Ventures is a US-based VC firm founded by award-winning entrepreneurs Sarah and Jacob Dusek.
In 2019, the VC launched a fund with a focus on investing in women entrepreneurs in the SADC region, making its first investment In South African startup Playsense in April 2020.
The VC also launched a $1 million SHIFT Fund in April this year in partnership with Startup Circles to provide seed capital for 20–40 startups and provide mentoring, training, and business validation scholarships through Startup Circles.
On top of that, the fund was targeted at supporting African startups, entrepreneurs, and innovators that are building solutions for the post-pandemic world.
Main Competitors
Namaste Credit: This is India's first online marketplace for loans.
Bxblue: It is a marketplace for payroll loans in Brazil.
Rubique: This is an online marketplace lending platform.
Related:
Eden Life: Story, Founders, Investors & Funding Rounds
Wallets Africa: Story, Founders, Investors & Funding Rounds