RxAll was founded in 2016 by Adebayo Alonge, Amy Kao, and Wei Lui. As students at Yale University, the trio came together to collectively solve a problem they faced firsthand, either personally or relating to a loved one.
In 2006, Alonge was a victim of fake pharmaceuticals and almost died after taking medicine that contained lethal levels of diazepam. He went into a coma for three weeks.
Based on an R&D project at the college's chemistry department, Alonge, Kao, and Lui began to analyze how to use machine learning and molecular spectroscopy for drug quality and material and quality assurance.
The big idea was to address the problem of poor access to high-quality medicine across Africa first, then the rest of the world by building a marketplace for authenticating the sale of safe and reputable pharmaceuticals.
Its proprietary technology, RxScanner, is a handheld authenticator designed for patients to verify their drugs.
According to the company, the RxScanner can identify the quality of prescription drugs in 20 seconds and display results in real time via mobile apps.
RxAll curates high-quality sellers to its marketplace and provides them with the RxScanner.
The machine learning model reads the sample spectra and sends test results indicating the identity and the quality versus the reference. Sellers can be found by using the filter, and once the batch testing is done, the seller can push out the product into the marketplace and make it available for on-demand ordering, pick-up, and deliveries as well.
The company makes money through commissions via transactions made on the marketplace. It also employs a subscription model with the RxScanner for individual and business customers.
RxAll describes itself as a company playing in a global market. But as highlighted previously, a bulk of its customers and revenues come from Africa, especially Nigeria.
RxAll works with hospitals and pharmacies in Africa to limit the consumption of fake drugs and ensure that only high-quality drugs are delivered to patients.
By 2019, RxAll had deployed around 70 RxScanners to the Food and Drug Administration agencies (FDAs) of five African countries as well as 200 pharmacies across Nigeria and Kenya, where 60,000 counterfeit drugs have been detected.
Additionally, it is currently serving ten cities and is actively validating the authenticity of drugs for 1 million patients while servicing over 2,000 hospitals and pharmacies in the West African nation.
The company also has plans to add an extra 14 cities before this year runs out, with a pan-African play set in motion.
How it Works
RxScanner
RxScanner is the world's first device using AI and machine learning technology to check and confirm drug quality.
RxScanner technology is based on more than 8 years of research at Yale in the USA and enables high accuracy, sensitivity, and specificity as per national standards.
RxScanner can identify drugs through packaging — there is no need to touch, prepare or destroy the sample, so there is no risk of exposure.
The results of drug sample scans are recorded and stored on the blockchain, so anyone with the mobile app can track the supply chain quality.
RxScanner can be trained to build custom chemometric models and test drug samples against your database in less than a week.
RxAll selects high-quality sellers for its marketplace and delivers the RxScanner to them.
The machine learning model reads the sample spectra and sends test results that show the identity and quality of the sample in comparison to the reference.
Commissions from deals on the marketplace are how the company makes money.
The RxScanner also uses a subscription model for both individual and business users.
RxPay
Enables pharmacies and wholesalers to get funding to prevent stock-outs and keep drugs affordable without driving prices up
RxDelivered
Connects buyers with proven sellers, offering already RxScanner-verified medicines at affordable prices.
RxPOS
Provides sales and purchases software for complete automation and simple transactions.
Founders
Adebayo Alonge
Adebayo Alonge has two current jobs as Co-Founder and CEO at RxAll and Founder and Director at Storspay.
Amy Kao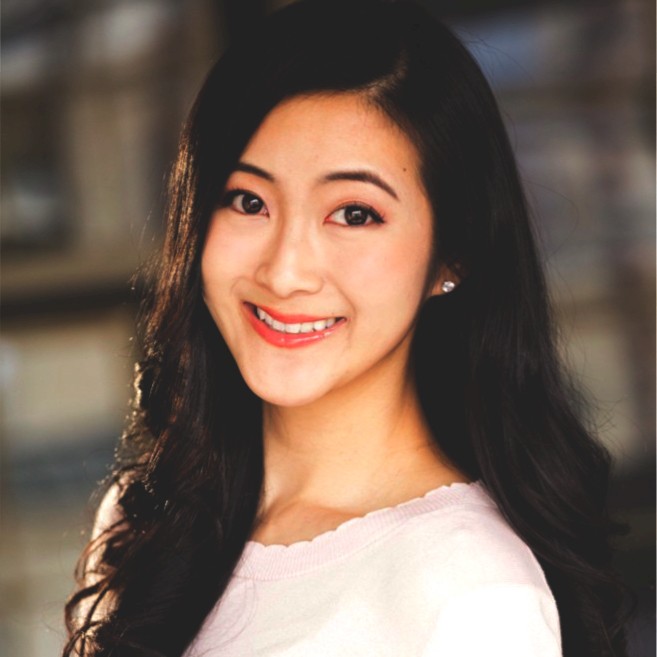 Amy Kao is the Co-Founder and President/Chief Marketing Officer at RxAll.
Amy is a graduate of the Yale School of Management MBA program and holds a Bachelor of Science degree from Carnegie Mellon University.
She has over 5 years of management consulting experience with global pharmaceutical companies in New York and Asia and has a strong focus on go-to-market strategy in emerging markets.
Investors & Funding Rounds
Launch Africa, Uncovered Fund, Plug and Play, SOSV, KSK Angel Fund, Angel Challenge, LoftyInc Capital Management, Future Africa.
Despite the company's innovation, funding has been few and far between, as with many deep tech platforms with a significant focus on Africa.
This is mainly due to the long cycle from research to commercialization of such ventures, so most VCs would instead get involved in the company's later stages.
So far, RxAll has stayed alive by winning grants and prize monies at competitions, with some equity financing from the likes of Africa-focused accelerator Founders Factory Africa.
Additionally, RxAll had grabbed $3.15M to scale its drug checking and counterfeiting tech across Africa.
This financing round is a cumulation of a recently closed $2 million seed round (oversubscribed with $2.25 million) and a $900,000 pre-seed raised at the tail end of last year.
SOSV 's HAX led the round with participation from Launch Africa and Keisuke Honda via his KSK fund.
With the funds, the company's next focus is on partnerships because they will be integral in RxAll's push to scale its marketplace and scan across Nigeria, Africa, and the rest of the world.
Main Competitors
Squadle: Squadle's digital checklists allow multi-unit operators to simplify complex operations and streamline food safety compliance.
Gimme: It helps food service and grocery delivery operators automate merchandising via artificial intelligence, computer vision & machine learning.
Zira: This is a business automation platform that connects machines, people, and processes.
Related:
XpressGas: Story, Founders, Investors & Funding Rounds
ClinicPesa: Story, Founders, Investors & Funding Rounds