Launched in 2017, ClinicPesa is a healthcare financing solution targeting uninsured individuals through its digital mobile healthcare microloans, savings, payments, and value creation platform where members set aside dedicated funds used to offset their medical bills and purchase drugs/medicine in a time of need at your partner facility.
You can set aside funds either daily, weekly, or monthly and can even set a standing order (AutoSave).
When sick you can use these funds to offset your family's or self's medical bills or purchase medicine at a clinicPesa registered health care facility.
Improving access to healthcare financing in Africa is considered one of the continent's biggest challenges.
In Uganda, where clinicPesa operates, less than 1% of people have health insurance, while the rest pay all their medical expenses out of pocket.
Most people are not prepared to cover an emergency or expensive treatment and too often forego the care they need.
Many expectant mothers, for example, skip antenatal examinations and deliver their babies at home without adequate medical attention or equipment.
One reason for Uganda's low insurance penetration is the price. People with little to no disposable income are reluctant to buy a policy that may not lead to a payout.
Insurance companies tend to focus on middle- and high-income clients in urban areas instead.
clinicPesa is a digital platform for managing medical expense savings, micro-loans, and payments.
Users can set aside money in increments, which can then be used to pay medical bills at any clinicPesa-registered healthcare facility, including certain pharmacies.
Healthcare providers receive the payment immediately and securely while gaining access to patients who previously could not afford their services.
Using clients' mobile money transaction records, the system also computes a credit score and automatically offers a suitable micro-loan when users are paying a bill larger than the amount they've saved.
ClinicPesa users can also share their funds with others and/or make payments on others' behalf.
For expecting mothers, the company recently developed a feature called clinicPesa MaMa's that calculates the expected cost of transport to a clinic, antenatal visits, birth kits, and delivery and generates a savings plan tailored to their stage of pregnancy.
As of April 2021, thanks to a partnership with MTN, the largest telecom company in Uganda, clinicPesa is currently available to every owner of an MTN SIM card.
This healthcare financing platform puts quality, affordable healthcare within reach of Ugandans at the bottom of the social pyramid, improving their health outcomes as well as their financial resilience.
ClinicPesa was founded in 2017 and in its first years, the company focused on market research.
In early 2020, clinicPesa launched a pilot with 40 medical providers to test new functionalities with roughly 29 000 users.
After two rapidly scaling pilots, and investment into a technological platform that could be scaled horizontally, the clinicPesa's service is ready for a mass market commercial launch.
Its partnership with MTN gives it direct access to over 10 million potential customers as all MTN accounts were set up to automatically include a clinicPesa wallet.
How it Works
ClinicPesa MaMa's
clinicPesa MaMa's is a behaviorally driven mobile money maternal health savings account platform that empowers expectant women and couples to access timely savings towards maternity care, birth preparedness kits, and upkeep, as well as afford transportation to the healthcare center, hence enabling them to afford safe child delivery.
You can set aside funds either daily, weekly, or monthly and can even set a standing order (AutoSave).
When sick you can use these funds to offset your family's or self's medical bills or purchase medicine at a clinicPesa registered health care facility.
Qualifications
Individual users
Individuals who are 18 years old and above, own a registered MTN sim card and are registered on MTN mobile money.
Expectant women (ages 18-49), women of reproductive age (18-49) who are planning to become pregnant, and men who are pregnant or planning to become pregnant partners (ages 18-49).
Healthcare Facilities
clinicPesa reserves the right to verify with MTN Uganda the authenticity and status of your MTN Line.
Formal and informal healthcare facilities that include hospitals, medical centers, clinics, pharmacies, and drug shops that are licensed and regulated by the Uganda Medical Practitioners Council and National Drug Authority established under the relevant national laws under the ministry of health.
ClinicPesa Savings
These are deposits made to your clinicPesa account through transferring money from your Mobile Money account.
A user can save either daily, weekly, or monthly and can even set an autosave on a daily, weekly, or monthly.
The savings are used to offset your medical bills for yourself or loved ones at any of our partnering healthcare facilities.
A user can save from as low as UGX 500 up to UGX 15,000,000 on their clinicPesa account.
MTN ClinicPesa Loan
This is a loan top-up made to clear your medical bills at a very affordable interest rate of 7% and it is paid directly into the clinicPesa healthcare facility you would like to make payments to.
The loan is payable within 30 days. However, you can repay the loan before the due date and borrow again.
If you pay the loan in less than 30 days you increase your chances to grow your ClinicPesa loan limit.
The minimum amount is 3,000 and the maximum is 3,000,000. The maximum amount is subject to the loan limit.
The customer will receive the full loan amount requested for example if a request is placed for a loan of UGX 3,000, the customer will receive the full loan amount requested and will be required to pay back UGX 3,210.
Founders
Chrispinus Onyancha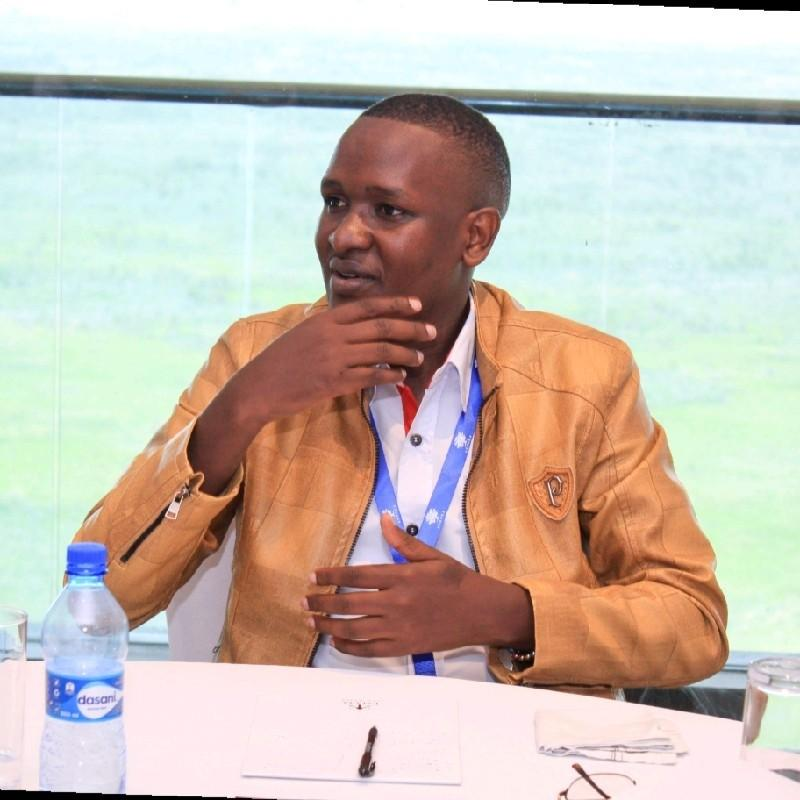 Chrispinus Onyancha is the founder and CEO of ClinicPesa.
He is an Entrepreneur, Technology Expert, and Software Engineer by profession, working to onboard the latest technology to my community where technology is next to a myth.
He adopts new relevant tech often and puts them to practice with a marvelous product at the end of the day that solves our community problems.
Chrispinus has showcased the turning of problematic Ideas into sustainable business while moving beyond limitations and exceptionally designing around a problem in a new way instead of around constraints internally.
He has also demonstrated success in leading and developing complex multiple high-profile projects simultaneously, not forgetting extensively partnering with both local and global companies as well as groups, in achieving tremendously scalable products with a proven track record in delivering business change and advantage while adding value.
Additionally, he does this with exceptional confidence in communicating at all levels right from complex technicality to simplicity using comprehensible communication skills as a key enabler.
Sharon Anyango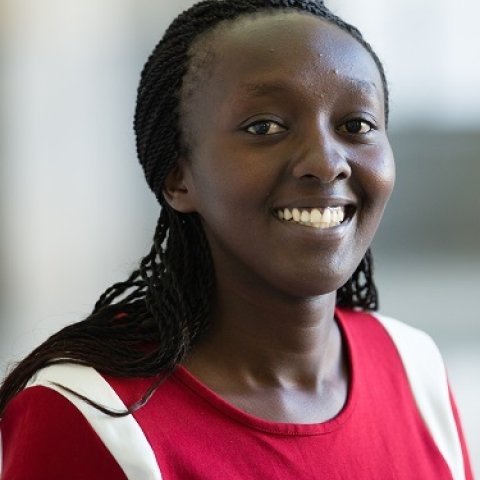 Sharon Anyango is the co-founder at clinicPesa in Uganda (East Africa), where they empower the numerous uninsured citizens of East Africa starting with Uganda and Kenya.
Sharon Anyango is hard-working and can learn new things quickly. She also loves building work and likes to dedicate herself to my work and is empowered each day to use her knowledge to build a solution that benefits the community.
Investors & Funding Rounds
Swiss Re Foundation

clinicPesa has recently won USD 250,000 through the Swiss-Re Foundation competition for the People's Choice Award! They were invited to connect with potential investors at an event hosted by Sankalp Forum, one of the world's largest platforms for impact enterprises.
The company is also in the process of raising a syndicated round of USD 2 million to facilitate business growth in Uganda.
Additionally, the organization has also announced an additional investment of US$50,000 in clinicPesa, having invested US$40,000 in the startup back in 2018.
Main Competitors
PrimeXBT: This is a Bitcoin-based trading platform that offers access to over 50+ synthetic contracts including Crypto.
Nuvei: It is the payment technology partner of thriving brands.
Constellation Digital Partners: This is a Digital Financial Services Platform.
Related:
Seso Global: Story, Founders, Investors & Funding Rounds
Thrive Agric: Story, Founders, Investors & Funding Rounds