Founded in 2012 by Affiong Williams, Reelfruit produces a wide range of healthy, dried fruit and nut snacks which it sells in schools, hotels, and retail supermarkets across the country.
Aside from the local market, the startup also exports its products to West African countries and beyond.
The products are made from fruits like mangoes, coconuts, and cashews.
The startup hopes to show that Nigerian products can be made to worldwide standards and can be sold anywhere.
The CEO started the company with her savings and some help from her family.
The company saw its revenues increase by about 750 percent between 2014 and 2018.
Reelfruit is Affiong's first attempt into the Nigerian agribusiness space which she believes has massive potential in wealth and job creation.
As part of its expansion plans, Reelfruit intends to acquire a new factory in Ogun State and subsequently increase its monthly dried fruit production from its current 6 metric tonnes to 30 metric tonnes.
This will also mean hiring up to 200 extra people to meet the increasing production demands as the brand continues to supply the local and international markets with innovative new products.
ReelFruit is on a mission to inspire delightfulness by offering the tastiest snacks in town.
They are motivated every day to offer the best range of products to our customers across the world.
They also aim to uplift communities by empowering fruit farmers by purchasing their raw materials and adding value to them.
Additionally, the brand's portfolio features varieties such as Gently Dried Mango, Fruit and Nut Mix, and Sweetened Coconut Flakes, which are available in over 450 outlets in Lagos, Abuja, and Port Harcourt.
ReelFruit has also been exported to the US, Saudi Arabia, and Switzerland.
How it Works
The fruits are dried in an electronic dehydrator but under low temperatures, and over 60% of the nutrients are retained because the accurate temperature, drying duration, and processing to retain these nutrients are maintained.
For all their products except where stated, no sugar is added.
The sweetness comes from the natural sweetness of the fruit. Their products are processed in a facility that packages tree nuts and milk.
Under conditions where a defective product is delivered or if the wrong product is delivered, they will gladly accept returns and exchanges or refunds. Such conditions e.g. wrong delivery, bad product, etc.
If for any reason you change your mind after buying the product, they do accept returns or refunds, and they also cannot accept returns of opened products.
Founders
Affiong Williams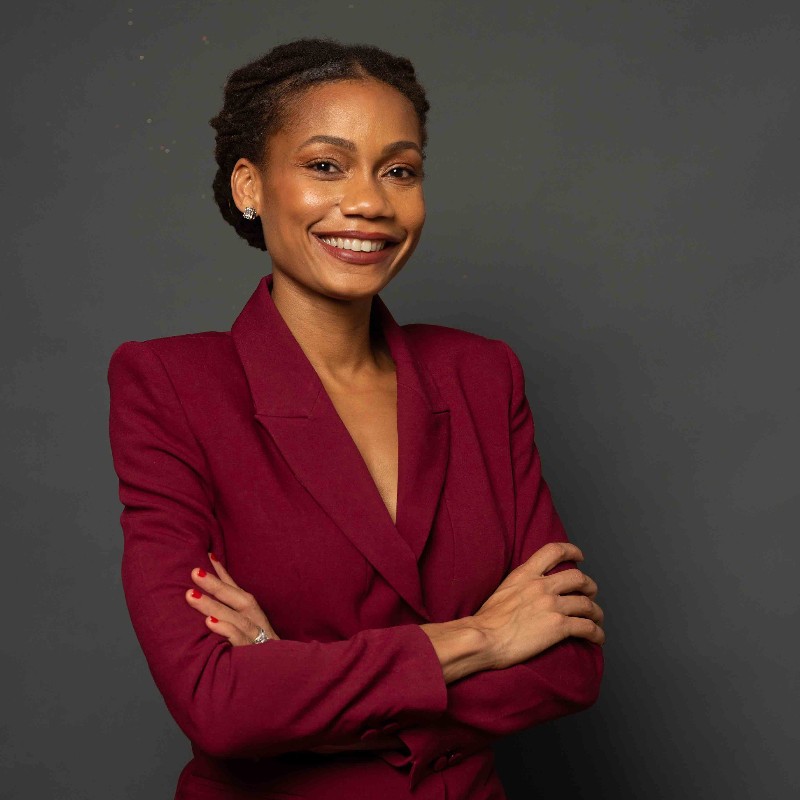 Affiong Williams is the Founder and CEO of ReelFruit.
She previously worked at Endeavor South Africa as a Portfolio Manager.
Affiong Williams attended the University of the Witwatersrand.
Investors & Funding Rounds
Alitheia IDF, Samata Capital, Flying Doctors Healthcare Investment Company
ReelFruit announced a Series A investment of $3M. Alitheia IDF led the round and invested $2M while other investors included Samata Capital and Flying Doctor Healthcare Investment Company.
The New Practice advised ReelFruit on the transaction. With the capital, ReelFruit will scale its dried fruit production, develop new products, and increase exports by 10 x to 15 MT.
Key to its expansion plans, ReelFruit will acquire a new factory in Ogun State to increase its monthly dried fruit production from 6 MT to 30 MT.
The factory will hire over 200 people in its first year. With its greater supply of dried fruit, ReelFruit will continue to innovate new products for the local and international markets.
As part of its efforts to secure high-quality raw materials, ReelFruit plans to deepen its existing work with Nigerian fruit farmers.
The company will form an agro-extension services program for 250 registered mango and pineapple producers.
The program will boost fruit yields and help support a steady supply of high-quality raw materials for the factory.
To meet the strong demand for its dried fruit snacks, ReelFruit will diversify its local and international sales channels.
The company will launch an e-commerce channel for direct US sales by 4Q21.
ReelFruit will also unlock more B2B opportunities including white labeling and co-packing to support the national drive toward import substitution.
Local buyers will be able to buy dried fruit locally thereby reducing dependence on imports. ReelFruit is already on track to double last year's revenues.
Nigeria's leading dried fruit snack brand will expand its production fivefold, increase its product offerings and double down on exports to the US and other international markets.
Main Competitors
SuperMeat: This is an Israeli biotech and food-tech company.
Siete Family Foods: Siete Family Foods is a grain-free tortilla and chip maker.
Good Dot: Good Dot is a food-tech startup bringing plant-based meat to India.
Related:
HerVest: Story, Founders, Investors & Funding Rounds
Solar Sister: Story, Founders, Investors & Funding Rounds