Established in 2015 by Rehmann and Steve Moran, and based in Homa Bay, Kenya, Victory Farms supplies tilapia for the Nairobi market. Rehmann had a background in investment banking and got to work on an aquaculture project in West Africa.
They identified the high but unmet demand for fish in the East African market. While the deficit was being filled by Chinese-sourced fish, the quality was questionable.
They set out to produce quality tilapia to supply across Kenya and subsequently expand to other East African countries.
The firm uses technology to produce more fish and drive down costs simultaneously for the thousands of market women who buy fish in small batches to cook and sell in local food markets.
The company has more than 54 retail locations where over 15,000 market women go to buy fish, and they use no electricity or ice.
Victory Farms and its innovative technologies bring together the best aquaculture practices from around the globe to tackle the challenges of; rapidly declining wild fish catch in Lake Victoria, rising populations, and undernourishment.
Their mission is to build a commercial tilapia farm that can feed 2 billion Africans with affordable, accessible, and healthy protein over the next 2 decades.
The company aims to do so while also working toward becoming the most sustainable fish farm on the planet.
How it Works
To provide a consistent supply of fish, the startup combines indoor fish farming, on-base farming, and lake farming using deep-water cages.
The company has also invented its own hatchery Recirculating Aquaculture System (RAS) system.
The system provides a controlled environment to enable the optimal production of fish.
This system makes its farms 99.9% more land efficient compared to traditional tilapia aquaculture.
The company is on track to produce around 8,000 tonnes of fish this year working with 15,000 market trading women who source from its 55 branches countrywide to supply to their consumers.
The women who receive 80% of Victory Farm's produce are assured of a consistent supply of high-quality fish, which cannot be guaranteed from the wild catch.
The remaining 20% is split between restaurant suppliers and individual walk-ins at the company's branches.
Victory Farms is now edging towards precision fish farming through an automated drone system that can predict the future performance of fish.
The company is currently looking to partner with an aquaculture research company to help them deploy drones that will monitor fish ponds, and this move would help them infer the health of the fish based on the color of the water. They could then adjust feed or oxygen levels in the water and ultimately predict future production volumes.
Founders
Joseph Rehmann
Joseph Rehmann is the Chief Executive Officer & Founder of Victory Farms.
Rehmann established Victory Farms with the mission to be the world's most sustainable fish business and provide high-nutrition protein to the mass market in Africa.
Victory now has many accolades: fastest growing fish farm in Africa, most efficient cold chain system in Africa selling to mass market towns and the most capital-efficient tilapia production system in the world.
He previously worked at Tropo Farms as a Chief Financial Officer.
Born in Egypt, he has been immersed in frontier markets for much of his life and career and is passionate about the positive impact of capital markets and strongly believes that the world today needs responsible financial and operational architects to develop new markets and ensure the fruits of capitalism are inclusive.
Joseph earned his Bachelor of Arts in Political Science from the University of Notre Dame and his MBA from INSEAD in Singapore and France.
Steve Moran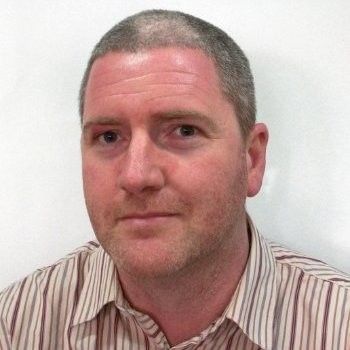 Steve Moran is the Co-Founder & Group Chief Aquaculture Officer of Victory Farms.
It is Steve's professional aspiration to find himself at the forefront of African aquaculture, developing appropriate technologies and catalyzing the industry on the continent through the successful development of large-scale commercial fish farms.
By demonstrating the potential for aquaculture on the continent, it is Steve's vision to see the industry contribute sustainably towards food security and help alleviate rural poverty.
Previously, Steve has worked on consultancy projects across Africa and he spent seven years as General Manager at Tropo Farms Ltd. in Ghana.
During that period the farm grew from a relatively small-scale pond farm to the second-largest tilapia farm in Africa, increasing production from 260 MT in 2006 to over 6000 MT in 2012, without any external equity support.
Before this, he was involved in several community-level aquaculture projects in Africa; whilst also gaining experience within the UK ornamental trade; both retail and wholesale.
Additionally, Steve Moran attended King's College London.
Investors & Funding Rounds
DOB Equity
DOB Equity, a leading Dutch family office, is investing in Victory Farms, East Africa's largest commercial fish farm to allow the firm to scale up its production capacity and expand its reach across the Kenyan market.
By investing in Victory Farms, the Private Equity fund with offices in Kenya and the Netherlands will be seeking a slice of the estimated $500 million Kenyan fish market.
Victory Farms aims to become the world's first carbon-neutral fish farm and has ambitious growth plans to provide affordable, accessible, and healthy protein to millions of people in East Africa.
Protein consumption in East Africa is on the increase and fish, in particular, is a healthy source of protein with a better environmental footprint than other meats.
Unfortunately, a wild catch in Lake Victoria has reached its limits and in Kenya, tilapia stock is 80% lower than twenty years ago. This supply deficit is currently being filled by lower-quality imports from China.
The entry of DOB Equity will help to further boost the firm's efforts to expand while helping them reach its goal of becoming the most sustainable fish farm on the planet.
By partnering with Victory Farms, Victory Farms will be able to fill Kenya's supply gap, which we look forward to helping the company achieve.
Main Competitors
Burro: This is a developer of an autonomous farming platform for use on farms and in other tough outdoor environments.
Grow For Me: It is a web and mobile Agricultural crowdfunding, crowd farming, and trade platform.
Lisaqua: This is developing an aquaculture system to grow prawns without antibiotics and with low environmental impact.
Related:
MetroFibre Networx: Story, Founders, Investors & Funding Rounds
Mr. Green Africa: Story, Founders, Investors & Funding Rounds