Founded in February of 2017 and led by Jonathan Ovadia, CEO, Ovex is a cryptocurrency exchange platform, specializing in OTC trading and arbitrage, offering South Africa's largest selection of digital asset markets.
With $300m (USD) in monthly trading volume, the company delivers prime brokerage services to institutions and high net-worth individuals globally amid rising demand for crypto access.
The platform, which offers 26 cryptocurrencies and ZAR deposits, will soon offer a multitude of Fiat options.
Additionally, OVEX is on a quest to conquer Africa, bringing its crypto toolkit to solve real-world's problems such as cross-border payments and trade finance.
Crypto is becoming a popular avenue for those looking to preserve their spending power.
Whether Bitcoin is the store of value everyone is yearning for, only time will tell.
Then there are other less obvious use cases like remittances and trade finance. This flow OVEX regularly accommodates as SA's leading crypto prime broker.
Most African cryptocurrency trade is peer-to-peer (P2P) which is highly unregulated. P2P also poses problems for high-volume traders.
OVEX is also entering these new African markets as a market maker, working with regulators to ensure a safe and secure avenue for high-volume cryptocurrency traders.
How it Works
Beyond the exchange, Ovex offers investment opportunities to retail and accredited alike. They include:
OTC Desk
A high-volume, high-liquidity over-the-counter trading venue offers high net-worth individuals and institutional investors a secure, private, and personalized trading service with an option for an extended credit line.
Additionally, the platform offers execution, fast settlement, and insured custody to its clients.
Bitcoin arbitrage
Allowing investors to earn arbitrage-trading profits on the discrepancy in the bitcoin price between the USD and the ZAR. South African customers can use their annual Single Discretionary Allowance (SDA) of R1 million and Foreign Investment Allowance (FIA) of up to an additional R10 million to earn arbitrage trading profits.
Interest
Account holders can deposit their cryptocurrency into an interest-based account and earn up to 10 percent interest annually, paid in the cryptocurrency that's deposited.
Post-trade settlement
Large clients want large credit lines to enable immediate trade execution with the delayed settlement, something OVEX can offer.
Credit lines allow clients to trade now and deposit the funds later. They can also hedge against market volatility by locking in rates before funds settle.
Ultra-deep liquidity
Executing high-volume trades at one price with zero price slippage which normally happens when executing large-volume trades on a smaller exchange is key as these investors buy and sell large volumes daily.
24/7 service
OVEX maintains a 24/7 communication line between the institutional client and the trading desk, with a personalized relationship manager to guide them through the process and answer queries.
Margin services and low spreads
OVEX allows clients to leverage their trading positions, Tiered fee structure.
OVEX high-volume traders pay zero fees and get quoted the most competitive rates.
Founders
Jonathan Ovadia
Jonathan Ovadia is the Co-Founder and CEO at Ovex.
Jonathan Ovadia is also a serial Entrepreneur and technology enthusiast from a very young age.
At 16 Ovadia started a private hedge fund leveraging CFDs in the South African Market focusing on fast-growing technology consulting firms, and managing money from friends and Family.
The same year Ovadia built LottoPool, an online lottery club allowing users to pool their funds to increase their chances of winning.
While studying Electrical and Computer Engineering at the University of Cape Town, Ovadia co-founded 4 companies such as:
MadMash which is a lifestyle media company focusing on underserved South African youth.
GTG which is an on-demand grocery delivery startup that later became Magic, which is South Africa's leading on-demand grocery delivery service.
V Soft, a software consulting firm building disruptive technologies for startups at a discount while maintaining equity in the businesses.
Tom Masojada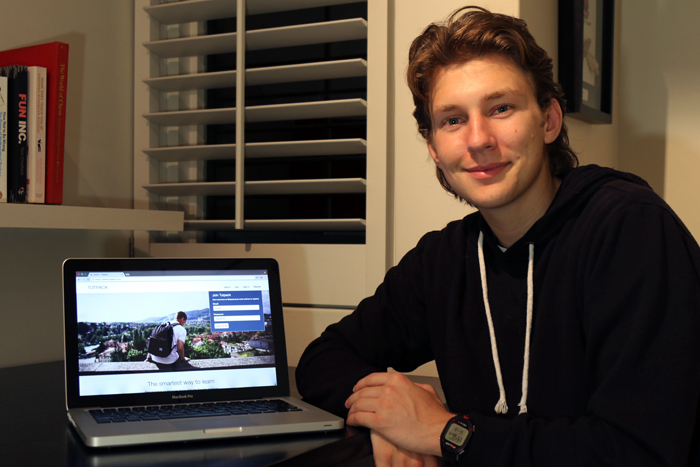 Tom Masojada is the Co-Founder and CPO at Ovex.
Investors & Funding Rounds
Alameda Research
OVEX has announced a strategic investment from quantitative cryptocurrency trading firm Alameda Research, developer of the fifth largest crypto derivatives exchange in the world by trading volume – FTX.
OVEX offers South Africa's largest selection of digital asset markets and has partnered with several leading cryptocurrency companies and firms, including Invictus Capital, Hyperion, and TrueUSD.
With $270 million in monthly trading volume and a valuation of over one billion South African Rand (ZAR), OVEX is delivering prime brokerage services to institutions and high net-worth individuals across Africa amid rising demand for crypto access.
The startup raised two rounds of funding in 2019 and has now secured further investment to help it scale its operations in South Africa and across the rest of the African continent.
With support and funding from FTX, they are committed to improving market efficiency in South Africa and the wider continent, empowering people here to get the access they deserve in a decentralized ecosystem.
Additionally, the company intends to use the funds to expand into Dubai, Nairobi, Quebec, and London, as well as Lagos when the Nigerian central bank loosens its cryptocurrency ban.
Main Competitors
Coincheck: It operates a bitcoin and cryptocurrency exchange.
Bitkub Capital Group Holdings: This is Thailand's Leading Cryptocurrency Exchange.
Defy: It is an Indian-based cryptocurrency exchange platform.
Related:
Pula Advisors: Story, Founders, Investors & Funding Rounds
Innovex: Story, Founders, Investors & Funding Rounds