Mr. Green Africa, the first recycling company to be a Certified B Corporation on the African continent, leverages business as a force for good to realize sustainable, long-term social, environmental, and economic impact through the collection, conversion, and selling of post-consumer plastic waste.
Their technology-driven plastics collection model enables waste collection at the source, integrating informal waste workers, micro-entrepreneurs, and consumers into our formal value chain, increasing the amount of post-consumer plastic waste Mr. Green Africa collects and providing stakeholders the chance to earn a fair, predictable and transparent income and benefits.
Additionally, their world-class processing equipment, housed at their factory in Nairobi, allows Mr. Green Africa to convert locally collected plastic waste into high-quality PCR (Post Consumer Recyclates) and sell it as a substitute for imported virgin plastics at competitive rates.
To close the loop, Mr. Green Africa works closely with brand owners and third-party plastics manufacturers to develop and execute three-way off-take agreements for high-quality PCR, helping FMCGs and others realize their sustainable packaging goals by accessing ethically sourced, locally produced PCR.
Mr. Green Africa owns and operates a series of trading hubs across Nairobi and Kisumu where they transact with waste pickers directly to purchase their collected plastic for onward transfer to the company's manufacturing plant. Here, the collected plastics are processed and sold as post-consumer recycled plastics to plastics manufacturers for use by large fast-moving consumer goods companies, such as Unilever.
The recycling business seeks to formalize the plastics supply chain and create jobs, as well as relieve growing cities from plastic pollution.
In 2021 they became the first waste management and recycling company in Africa to achieve certification as a B Corporation, establishing them as pioneers in the recycling sector.
How it Works
The Problem
Annually, 22 million metric tons of plastic waste are discarded in urban areas in Africa, with waste volumes growing. Only 5% of plastic waste is properly collected and recycled, resulting in 21 million metric tons leaking into the environment annually, negatively impacting people's health and damaging ecosystems.
One of the major challenges in Kenya's waste and recycling sector is that urban waste is collected by waste pickers – vulnerable individuals living on the fringes of urban societies. Waste pickers do their work without basic personal protective equipment (PPE), skills, or tools and face ever-changing, non-transparent prices, resulting in low incomes.
They are frequently excluded from social, financial, and healthcare services. They do not have access to decent work conditions and earn below the minimum wage.
These conditions are due to low value-chain efficiency, limited value-addition, and a lack of formal organization by waste collectors and value-chain stakeholders.
The Solution
MGA's integrated business model of inclusive sourcing of plastic waste, local manufacturing, and high-quality products creates long-term, decent and attractive jobs for young women and young men, while significantly reducing environmental pollution.
The proposed project aims to build a professional, fair and inclusive (plastic) recycling ecosystem in Kenya that offers decent employment and income opportunities to all, but especially women and youth.
They also strive to formalize the relationship with informal waste pickers, integrating them into a fair and remunerative value chain. We will also turn consumers into suppliers by integrating them into a reward-based system that creates a sustainable and scalable plastic collection supply chain.
Moreover, MGA will be establishing partnerships with fast-moving consumer goods (FMCG) companies and supplying them with the products and services they need.
Finally, MGA's fast projected growth will lead to the creation of new jobs in its production process.
Founders
Keiran Smith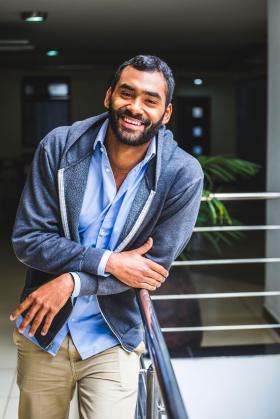 Keiran Smith is the current CEO and Co-Founder of Mr. Green Africa.
He previously worked at Bank of America Merrill Lynch as a Middle Office Manager for Derivative Products.
Keiran Smith attended HWZ University of Applied Sciences in Business Administration Zurich.
Karim Debabe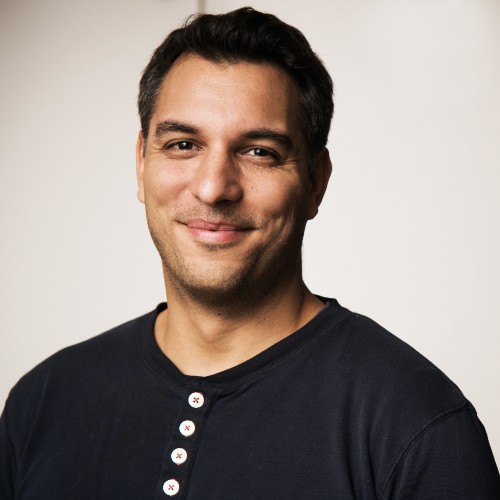 Karim Debabe is the current CIO, Co-Founder, and Member of the Board of Mr. Green Africa.
He previously worked at LUZI fragrance compounds as a Sales Director and Member of the Executive Management Board.
Karim Debabe attended zB. Zentrum Bildung.
Investors & Funding Rounds
CFYE's ,DOB Equity, Global Innovation Fund
Mr. Green Africa has been boosted by a major round of investment by impact-driven investors and key industry stakeholders to scale its business model across the continent.
Mr. Green Africa previously raised an undisclosed amount of funding from DOB Equity, a Dutch family-backed impact investor in East Africa, and Global Innovation Fund, in partnership with Unilever, and it has now secured a further round.
This investment will allow Mr. Green Africa to build on its success and scale its business model. By improving the output quality of its recycled plastics to a food-grade standard and significantly increasing the capacity, Mr. Green Africa will contribute to a broader circular plastics economy.
The company plans to create a new sourcing stream by integrating consumers from all income brackets incentivized to deposit plastic waste back into the MGA collection systems, and also plans to increase the capacity of the production plant to process 15-20,000 MT of plastic waste in the East Africa region.
Through CFYE's help, they will increase long-term, stable employment instead of casual wage positions. At the end of the project, MGA will have created or improved the work conditions and livelihoods of 2,535 young people, representing over 1,500 full-time equivalent jobs of which 50% are for young women.
CFYE's grant funding and technical assistance will be crucial to support MGA's integration of collectors agents, AAPs, and consumers into a formalized plastic waste collection model.
The grant funding will enable outputs that are otherwise difficult to realize by the MGA through commercial financings, such as training and support of waste pickers on more social topics and enhanced advocacy and lobbying.
Through CFYE's contribution, MGA will establish new partnerships with relevant product and service providers that leverage MGA's reward-based system to create behavioral change in consumers and collectors.
This will also increase the sourcing volume of plastic waste while improving livelihoods throughout the entire value chain.
Main Competitors
Kaltani: This is a clean-tech plastic recycling and waste management company.
Kata Recycling: This is an internet waste management platform engaged in providing online and offline waste recycling services.
Bolder Industries: It offers advanced manufacturer or sustainable alternatives to carbon black and performance petrochemicals.
Related:
Yebo Fresh: Story, Founders, Investors & Funding Rounds
Black Mamba Foods: Story, Founders, Investors & Funding Rounds
The Student Hub: Story, Founders, Investors & Funding Rounds