Mehta co-founded Uncover with Jade Oyateru (COO) and Catherine Lee (advisor), who were inspired to build a data-driven, digital-first health and wellness brand for African women by leveraging their experience and expertise.
Uncover was launched after incubation at Antler. It uses African botanicals and outsources its manufacturing to Korean original design manufacturers, who they say ensure its products are healthy, safe, affordable, and effective.
Uncover is a beauty company that provides skincare products for consumers. The company's mission is to inspire, support, educate, and empower women to take control of health and well-being and become the most trusted skin-care brand.
Uncover hopes to continue building and strengthening this community, starting with Kenya and Nigeria, which are the next major beauty and personal-brand markets in the continent after South Africa.
Additionally, Uncover describes itself as a data-driven, digital-first women's brand made to specifically address women's wellness in Africa through personal beauty care.
They are also a community-built skincare brand that believes no woman should lose confidence in her skin and celebrates every blemish, every stretch mark, every woman, and everybody and encourages clients to wear their skin with pride.
Since launching, the startup's revenue had grown many-fold, buoyed by the growing demand for its products, recording 20x growth in monthly revenue and garnering a loyal and highly engaged community of almost 60,000 women.
How it Works
Your Uncover goodies will be delivered the next business day and orders placed on Friday (after 3 PM), Saturday & Sunday will be delivered Monday.
They also deliver to other parts of Kenya at an additional cost of Kes 350.
If you are interested in being an Uncover retail partner, register and create an account using this link, we will review your application and get back to you as soon as possible.
Alternatively, if you are an individual interested in being an integral part of Uncover growth while earning extra cash, our Glow Getters brand ambassador program would be perfect for you.
All returns must be processed within 2 days of receiving the order and once your product is returned and received by them, they will refund the full amount via Mpesa. Please note, delivery fees and gift card sales will not be refunded.
Their production happens in Korea, one of the world's biggest beauty markets, where they are leveraging the best technology, labs, and scientists in the world who understand stability testing, safe ingredients, and formulations.
Additionally, they can deliver because women in their community have graciously provided information and tried their products, to help them formulate specifically for this market.
Besides the products, the company also provides virtual consultations by an in-house esthetician and produces skin-entertainment content to reach more users, and they also introduced a skin quiz for personalized recommendations.
Founders
Catherine Lee
Catherine Lee is the Co-Founder at Uncover.
Catherine was named "40 Under 40″ documentary director-producer by HBO, currently directing an Oscar-nominated team about an imprisoned youth activist.
She also had the honor of successfully pitching the project on the world's most prestigious stage for documentary films in progress (IDFA, in November 2022).
Catherine is an impact measurement specialist with an M&E and evidence-based research at World Bank, UNICEF, Clinton Foundation, MIT J-PAL (with Nobel-winning economist) and has advised Ministers and Presidents but most enjoyed running focus groups of women and girls.
Additionally, she is grateful to have received scholarships to enable attendance at Yale (BA) and Harvard (MPA/ID), and interested in improving the fundamentals of education for mindful, nonviolent future generations.
Sneha Mehta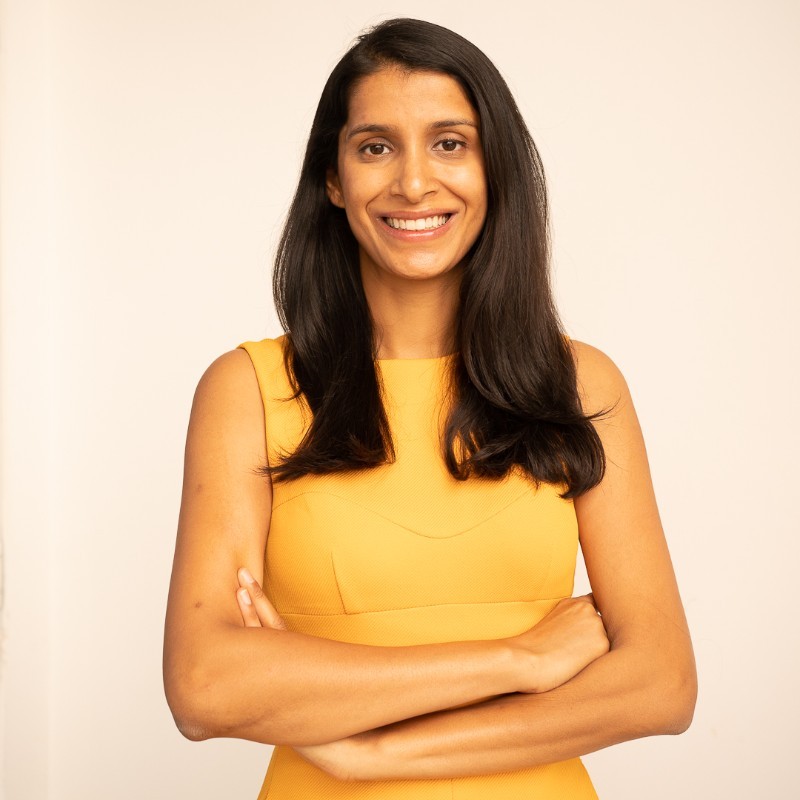 Sneha Mehta is the Co-Founder and Chief Executive Officer of Uncover.
Sneha is also a passionate and entrepreneurial leader with strong experience evaluating investments, developing strategies, and building capacity in companies to grow.
Investors & Funding Rounds
FirstCheck Africa and Samata Capital, Antler, Future Africa, and IgniteXL
Uncover has raised funds amounting to $1 million (Sh122 million) in seed capital to scale up its operations in Kenya as it eyes other parts of Africa.
Key investors include FirstCheck Africa and Samata Capital. Others are Future Africa and IgniteXL alongside several other angel investors.
The beauty brand plans to scale its Kenyan operations and expand into Nigeria early next year.
To date, it has raised US$1.225 million to build a data-driven, digital-first health and wellness brand, based around African botanicals and designed to appeal to modern African women.
The funds will be used to fund the launching of more products, going into additional markets and also improving on our tech and data and use the funding to launch more products, go into additional markets and also double down on our tech and data to effectively produce, reach, and market to their audience.
Main Competitors
Glowbar: This is a beauty company that offers 30-minute skincare treatments for consumers.
Romy Paris: It is a cosmetics company that provides skin care products.
Balance Me: This is an e-commerce company that provides skincare products for women.
Related:
OVEX: Story, Founders, Investors & Funding Rounds
Pula Advisors: Story, Founders, Investors & Funding Rounds