Founded in 2018, Udok enables individuals to access healthcare services via a digital platform.
This includes virtual consultations with doctors, receiving prescriptions, and getting access to remote admissions.
The company uses smart technology for examinations during consultation and allows users to access their health records from anywhere.
Leveraging a digital ecosystem comprising software and hardware the company offers video-based conferencing with medical practitioners and the smart tech systems help doctors to give an accurate diagnosis.
Udok runs a Connected Care Platform using proprietary intellectual property developed in-house.
The COVID-19 pandemic shined the light on the need to do things differently. The necessity for social distancing to flatten the infection curve highlighted the growing need for innovative solutions to healthcare delivery.
Udok has been providing remote consultations directly to patients and via pharmacy clinics for the past year and has increased its usage since COVID-19.
The high cost of health within the privately provided health care centers at present is prohibitive and simply out of reach for the majority.
This creates space for targeted lower-cost health-tech innovations to gain traction. There is a growing demand for products and services in the health tech industry.
Digital health offerings create answers to the many challenges affecting the healthcare sector in Africa.
The company has developed a digital ecosystem consisting of hardware and software to capture medical information from patients. This enables providers to make diagnoses remotely in real-time.
How it Works
Registration
You will need to have an ID number if South Africa or a passport number if you are from another country. You will also need an email address to register and receive invoices and other documents.
Once you register, you can update your personal and medical information. It is important to document your medical history as accurately as possible.
You only add this information once and it will be updated by the doctor after your consultation. Before every consultation, you will need to answer a few questions to ensure the best care from your doctor.
Video Consultation
The cost of an online consultation is R300, regardless of your preferred channel. Udok currently supports online credit card payments.
Once the doctor has completed your consultation and found that you require medication, he/she will send the relevant documents to your pharmacy of choice electronically. Simply ask your pharmacist to check the Udok dashboard for your details.
Appointments
Udok is an on-demand platform and you will be able to see a doctor within minutes. No need to make an appointment. Their doctors are online Monday to Friday 08:00 – 22:00 and Saturday to Sunday 09:00 – 13:00.
Their doctors are all vetted and screened to ensure only the best care for our patients.
They also make sure that their doctors are well-qualified and registered with the Health Professions Council of South Africa.
Founders
Piet van Niekerk
Sorika van Niekerk is the Chief Operating Officer at Cytespace Africa Laboratories.
He attended the University of Pretoria/Universiteit van Pretoria.
Investors & Funding Rounds
FinEx Capital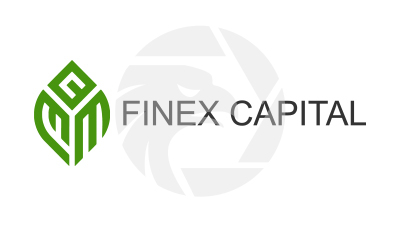 Udok has raised R10 million (€518k) from local venture capital firm FinX Capital, to expand its offering across the country.
The funds will be used to expand its network and technology and also aims to provide access to a Udok virtual practice at close to 200 Clicks Pharmacies countrywide.
Udok is currently testing laboratory analyzers inside their retail partner's stores. They believe that they can offer the majority of lab testing at a much lower price than conventional labs do.
The company aims to become the largest connected care platform to breach the gap between patient, provider, and payor.
The startup will also build on its smart patient queuing system powered by AI, a feature built to manage patient workload, and a large online walk-in clinic.
Udok has also sealed US$613k (ZAR 10M) in Venture Capital funding from FinX capital.
The money raised will be used to spearhead expansion. The Cape Town-based startup has partnered with Clicks Stores to provide consultations in Click's pharmacy clinics.
With Clicks being one of the largest pharmacy retailers in South Africa, this will give the firm access to a large clientele base.
The company also plans to roll out laboratory testing using the Clicks network to provide lower-cost testing services for patients. Currently, the costs of laboratory testing are above the reach of many.
Main Competitors
Zokurah: This is a telemedicine platform for Andrology diseases.
PULSE ON: It is an e-commerce platform for medical devices.
Artifact Health: This is a query management platform for the medical sector.
Related:
Click2Sure: Story, Founders, Investors & Funding Rounds
Illara: Story, Founders, Investors & Funding Rounds
Good Nature Agro: Story, Founders, Investors & Funding Rounds