Founded at the start of 2019, Ilara health equips a network of small healthcare providers with lifesaving and essential diagnostic tools to improve the quality of medical care in Sub-Saharan Africa.
A key problem they solve for these clinics is the lack of accessibility to traditional financing typically used by SMEs to support their growth.
llara was founded on the premise that most healthcare facilities, especially the ones outside the cities don't have limited ability to perform medical diagnostics in their facilities.
The startup is solving this by providing access to affordable lifesaving medical diagnostics to these facilities.
Although Ilara launched its pilot phase in March this year, the Ilara team has been studying the local market for more than a year in trying to understand the dynamic challenges with healthcare delivery in the country.
The clinics are then able to develop their businesses and offer quality healthcare through revenue-generating diagnostic assets.
In line with Sustainable Development Goal 3 (SDG3) -Ensure healthy lives and promote well-being for all of all ages- Ilara Health is committed to providing better health across Africa.
Ilara Health also provides affordable diagnostic equipment to patients and healthcare providers in peri-urban areas and has partnered with more than 200 clinics, enabling access to life-saving point-of-care diagnostic tools to thousands of patients across Kenya.
The startup's underlying technology seamlessly integrates these diagnostic tools into easy-to-manage tablets and mobile phones that require minimal training to operate.
Towards making medical diagnosis available and affordable to healthcare facilities in Kenya, irrespective of their sizes and location, Ilara Health is providing new tech-powered diagnostic and medical equipment.
Ilara Health sources tech-powered diagnostic equipment at affordable prices and makes the same available to healthcare facilities then pays for them over some time.
Beyond making the devices available, Ilara bundles the devices and integrates them via a proprietary technology platform.
How it Works
Hematology Analyzer
The Fully Automated Hematology Analyzer offers RBC, WBC, and platelets absolute count indices and their differentials parameters.
It rapidly analyzes whole blood specimens for the complete blood count (CBC). Results include red blood cell (RBC) count, white blood cell (WBC) count, platelet count, hemoglobin concentration, hematocrit, RBC indices, and a leukocyte differential.
Additionally, it uses the most advanced binuclear embedded digital circuit system, to make the analytical ability great and stable.
Fastep HB
Fastep Hb is a strip-based Hemoglobin Test that measures Hb and calculates Hct.
It is a hand-held device that allows for point-of-care treatment with results generated in 30 seconds.
It is also able to store over 1000 results, the Fastep Hb is smart, durable, and easy to use.
Rapid Tests
Rapid diagnostic tests are easy-to-use tests that provide quick results, usually in less than 20 minutes.
Rapid tests are used to diagnose infectious diseases and are fast, easy to use, and require little to no special equipment.
Additionally, they have rapid tests for COVID-19, pregnancy, syphilis, salmonella, H-pylori, typhoid, malaria, hepatitis, and HIV.
D-Nurse Glugomter
D-nurse is a smartphone-based blood glucose meter designed for diabetic patients to manage their blood glucose levels at home.
The D-nurse application generates graphs automatically to inform you about your blood glucose levels and allows for the storage of results in the cloud.
The kit contains;
• D-nurse blood glucose meter
• 50 test strips
• 1 lancing device
• 10 lancets
IHealth Blood Pressure Monitor
The IHealth Blood Pressure monitor has been designed for easy use even without a smartphone.
Monitoring changes in blood pressure enables users and their doctors to anticipate cardiovascular risks.
Reading Glasses
Illara Health has the best reading eyeglasses solutions for first-time wearers at an affordable price.
ResApp DX
ResApp DX is a screening tool that aids clinicians in the diagnosis of common respiratory diseases.
It tests for lower respiratory tract diseases, pneumonia, asthma exacerbation, bronchiolitis, croup, and chronic obstructive pulmonary diseases (COPD).
It is also portable, certified, affordable, user-friendly, and able to generate an income of 5000 KES + per month.
The test is done in a minute and an instant diagnosis indication is produced.
Ilara Health also provides you with a free smartphone and maintenance is included.
Laboratory Services
Ilara Health Labs provide top-notch diagnostic services and offer vital testing, monitoring, and screening solutions, from routine to specialized tests.
As a rising health tech diagnostics provider with excellent laboratory services and a focus on screening and prevention, they are committed to creating awareness within communities on the importance of timely and accurate diagnostics as a basis for a longer and healthier life.
Starting with the first Ilara lab in the outskirts of Nairobi in 2020, they now have a network of labs all around Kenya that operate in the primary and secondary healthcare sectors offering diagnostic support and tailored screening solutions to clinicians and doctors, corporates, insurance companies, and other startups.
By operating ethically and efficiently, they provide high-quality services through innovative approaches and offer highly competitive rates to bring Africa a step closer to achieving universal access to diagnostics.
Founders
Emilian Popa
Emilian Popa is an investor and Entrepreneur with many years of successful launching, fundraising, growing, and exiting more than 20 technology ventures in Africa, Asia, the Middle East, and Russia.
He also has extensive process and strategy consulting experience with leading consulting firms in Europe, the US, and Africa.
Emilian Popa has a joint MBA from Columbia Business School /London Business School.
Maximilian Mancini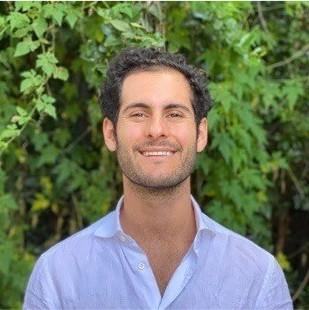 Maximilan Mancini is the Co-Founder & Chief Strategy Officer at Ilara Health.
Maximilan Mancini attended Columbia University in the City of New York.
Sameer Afzal Farooqi
Sameer Farooqi is the COO & Co-founder at Ilara Health.
Sameer Farooqi studied at the Lahore University of Management Sciences and the University of Iowa.
Investors & Funding Rounds
Bill & Melinda Gates Foundation
Ilara Health has received a US$1.1 million grant from the Bill & Melinda Gates Foundation to improve maternal health outcomes in the country.
The grant will be used to develop effective antenatal care (ANC) interventions and tech-based solutions for pregnant women unable to access essential services during the COVID-19 pandemic.
Ilara Health, in tandem with the Kisumu Ministry of Health and the Kenya Medical Research Institute, will leverage a network of local primary care facilities, telemedicine, and home-based health worker consultations to ensure the safe continuity of life-saving maternal care during the pandemic and beyond.
The grant is expected to reach approximately 4,000 low-income pregnant women in peri-urban Kisumu county and will address a significant drop in ANC attendance at large health facilities as concerns for possible COVID-19 transmission grow in these hotspots.
Main Competitors
Inito: This is the world's first comprehensive at-home diagnostics device & App.
TeleDoc: It is a mobile App, a Digital Healthcare Platform.
HeartVista: This is a medical technology company.
Related:
CarScan: Story, Founders, Investors & Funding Rounds
Good Nature Agro: Story, Founders, Investors & Funding Rounds