Good Nature Agro was founded in 2014 by Carl Jensen, Sunday Silungwe, and Kellan Hays. It is a for-profit social enterprise that believes in farmer-centric impact.
They work with Africa's most rural small-scale farmers to supply the region with high-quality legume seed and commodities.
They do this intending to move the farmers from poverty and into the middle class. Through human-centered design, they have managed to co-create an easy model that answers the farmer's most pressing questions.
Their farmers have earned a lot from this model, Training, Access to inputs on loan, and an available market for all the crops they produce. Our farmers have earned a lot from this model.
Their approach has proven to earn farmers 3X their incomes compared to the mono-crop of maize that they traditionally grow. This allows farmers to access health, education, food, farm input, and household needs.
Understanding the needs of the farmers has also given them the ability to extend their value through the supply chain.
Unlike most brick-and-mortar agricultural businesses, they understand what the traders and major agro-processors need.
They then work backward to identify the needs of research centers and breeders and multiply the right seed varieties with our growers under Good Nature Seeds.
Good Nature Agro is ambitious and sees that the model is beneficial for all farmers and partners in the network. They aim to reach 20,000 small-scale farmers with this deep social impact in the next couple of years.
How it Works
Legume Seeds
Good Nature Agro produces and sources high-quality legume seeds from small-scale farmers.
Their approach guarantees a premium quality supply of beans, cowpeas, soybeans, and groundnuts.
All these varieties are open-pollinated and adaptable to most agro ecological zones in Zambia where they're based, as well as Eastern, Central, and Southern Africa.
Additionally, they supply seeds to a wide range of customers and organizations.
You can find their seeds at leading agro-dealers across Zambia. They also white label seed on a contract or through direct purchase.
Processing & Trade
Good Nature works with agro-processors, outgrower networks, and traders looking for specific quantities and consistent supplies of premium legumes.
They listen to clients' requirements and work with breeders and research institutes to develop the seed to meet the right crop characteristics. Through networks of smallholder farmers, they can grow and process what you need.
Good Nature also works with other seed companies that want hassle-free sourcing for legume seeds.
Additionally, Good Nature can be contracted at the start of the season with specific seed requirements to be produced.
They use their network of growers to bulk up the seed needed, do all the seed checks and registration, and deliver to you.
On top of that, Good Nature produces several legume seed varieties, if you are interested in any of the varieties here to be sold as both qualities declared seed or white label seed, they are more than happy to supply.
Farmers
Smallholder farmers across the region source seed from Good Nature.
In the Good Nature Source model, they identify high-value premium markets for legume commodities, produce the proper seeds, and work with farmers to grow what's in demand.
They also work with existing grower associations or groups or form our production groups.
Good Nature Agro also supports Source farmers with tailored extension services and market connections.
Founders
Carl Jensen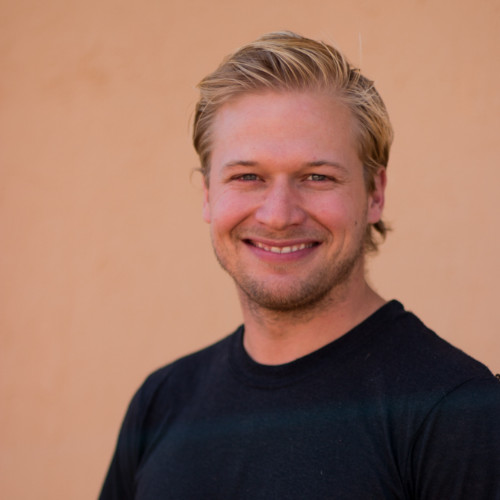 Carl Jensen is the Co-Founder & CEO of Good Nature Agro.
He previously worked at the Program for International Energy Technologies as an International Development Innovation Network Fellow – UC Davis D-Lab.
Carl is a farmer, hailing from three generations of Idaho wheat farmers.
While in Zambia training for Human Centered Design, he identified the stark lack of support and information available to the country's small-scale farmers and felt compelled to try a new approach.
Carl completed his MSc in Int. Agricultural Development from UC Davis, with a focus on soil management and business before joining Sunday and Kellan in 2014 to launch Good Nature.
Carl is also a Tedx Lusaka 2021 speaker.
Sunday Silungwe
Sunday Silungwe is the Co-Founder & Director of Marketing and Innovation of Good Nature Agro.
He previously worked at Stanford Seed as an East Africa – Cohort 4 participant.
He also has a natural flair for innovation, combined with training and field experience at Heifer International and the Institute for Biblical Community Development, D'lab, and Stanford Seed.
Sunday led the growth of Good Nature's talent and human resources, bringing on board over 50 diverse employees.
He now leads brand growth and expansion in product sales and marketing.
Sunday holds a degree in Developmental Studies from Zambia Catholic University and is a confessed people person.
Additionally, his endearing personality translates into his work as he creates material and is a spokesperson for GNA.
Kellan Hays
Kellan Hays is the Co-founder, Chair of the Board of Directors, Chair of the Board of Advisors, and Chief of Staff of Good Nature Agro.
Kellan has many years of experience as an international program lead working on conservation, social change, and agriculture.
Previously working with the Jane Goodall Institute and Autodesk, she excels at building programs and departments from scratch using human-centered design.
Kellan has her MBA from UC Davis. Today she leads business and team development, corporate affairs, and investor engagement. Kellan was named to Inc. Magazine's 100 Female Founders of 2020
Investors & Funding Rounds
Goodwell Investments, Global Partnerships, FINCA Ventures
Good Nature Agro has closed Series A equity funding totaling $2.1 million.
Goodwell Investments led the round with participation from existing seed investors Global Partnerships and FINCA Ventures.
This investor capital accelerates Good Nature Agro's ability to build up essential value-add processing infrastructure in Central and Eastern Zambia, accelerate the growth of their full-farm extension services for smallholders, and connect these farmers to large-scale agribusinesses and food processors seeking hassle-free sourcing, as well as to further their seed breeding program.
Main Competitors
Origin Agritech: This is a leading agricultural biotechnology company.
AgroFresh: It is a food production company that offers horticultural technology.
Guardian Agriculture: This is an eVTOL-powered crop protection company.
Related:
Definely: Story, Founders, Investors & Funding Rounds
OKHi: Story, Founders, Investors & Funding Rounds