Appzone was founded in 2008 by current CEO Obi Emetarom to build software solutions for banks.
It took three years for them to launch their first product which is a Digital Core Banking application for microfinance institutions. The company has grown in leaps over the last decade.
In 2012, they launched a banking system to facilitate branchless banking for Diamond bank, a rare feat at the time. At this time, Appzone reported an Average Rate of Return (ARR) of 5% of total revenue (ARR is a useful metric for companies and their investors to assess how well a business is performing on the path to profitability).
Four years later, they began providing internet and mobile banking services to Providus bank, followed by a system to help Guaranty Trust Bank issue cards instantly to customers.
The company's ARR was at 76% by this time, receiving a Payment Solution Service Provider (PSSP) license from the Central Bank of Nigeria in 2018.
It went live with its mobile and internet banking service in 2016 and launched an instant card issuance product in 2017.
In 2020, the company launched services catered to end-to-end automation of lending operations for banks and blockchain switching
Appzone is a fintech software provider. It is one of the few companies that build proprietary solutions for these financial institutions and their banking and payment services.
Appzone platforms are used by 18 commercial banks and more than 450 microfinance banks in Africa.
How it Works
Cross-Border Settlements
International remittance operators can send cross-border payments on behalf of their customers and have beneficiaries receive funds in local currencies without depending on intermediaries to refund each receiving country.
Zone enables real-time settlement using a common fiat currency or a native Stablecoin backed by physical assets and fully approved by respective regulators.
ATM Switching
The Appzone ATM switching infrastructure layered on Zone provides peer-to-peer transaction routing based on decentralized technology that allows inter-bank transactions to be processed directly between banks without dependence on third-party switches.
This solution and the underlying technology enhance transaction reliability as there is no single point of failure, eliminate customer disputes, reduce switching costs, and automate back office EFT operations.
Instant Fund Transfer
Integrate with the Appzone Instant Funds Transfer Service to give your customers the best option for sending and receiving money locally.
Leveraging Zone's decentralized architecture, transactions are concluded in milliseconds with immediate confirmation of transaction statuses across transacting parties.
Merchant Payment Processing
Improve your authorization rates and give your merchants the best payment capabilities to support higher conversion rates.
It is built with the pain points of merchant acquirers and payment service providers in mind, and its peer-to-peer merchant payment infrastructure offers the advantage of scaling merchant payment processing activities cost-effectively and reliably.
Get Cash In/Cash Out
Eliminate fraudulent transactions with the Appzone Cash In / Cash out APIs.
Super Agents get the best payments infrastructure layered on their peer-to-peer transaction routing design which allows individual agents to provide overall better experiences to their customers.
Automated Dispute Resolutions
Appzone provides APIs to enable instant reversals of funds in scenarios where transactions fail and customers are debited.
Customers of financial service providers never have to complain about disputes again.
Commercial Banks
Appzone enables you to build redundancy into your interbank payment operations at minimal costs while eliminating disputes with their suite of offerings.
Payment Service Providers
Appzone has a Majority of the payment success rate guaranteed.
You can therefore integrate your suite of payment offerings into their decentralized payments network.
Digital Banks
Focus on offering world-class customer experience while Appzone takes care of your payment complexities by sending and receiving end-user payments with significant cost savings.
International Money Transfer Operations
Appzone enables you to experience real-time settlement, no FX hassles, and instant receipt of value by facilitating cross-border payments to multiple African countries in local currency.
Super Agents
Managing an agency network can be tough but optimizing your payment stack doesn't have to be when you get the right payment infrastructure with the right fit to address your needs.
Payment Service Banks
Scale at a fraction of the cost with the Appzone payment APIs and achieve payment interoperability with the right payment infrastructure.
You can also send and receive wallet / account-based funds transfers and process agent cash-out transactions with end-to-end transaction visibility and enjoy rich reporting and analytics covering payments across all touchpoints including USSD, QR, Web, and Mobile.
Additionally, there is no collateral required since their settlement capabilities do not require you to maintain collateral with a settlement bank thus freeing up funds for other business operations.
Financial Institutions
Whether you are a microfinance bank, mortgage bank, or finance house the Appzone solutions are well-catered to your end-user payment needs.
Founders
Obi Emetarom
Obi Emetarom is the Co-Founder and CEO of AppZone Group.
Obi is a serial tech entrepreneur who has focused his entire career on the Fintech space in Africa.
For his first venture in 2004, Obi co-founded Parkway projects as a provider of bespoke fintech solutions for commercial Banks in Nigeria and grew the venture to over a million dollars in revenue before he exited.
Emeka Emetarom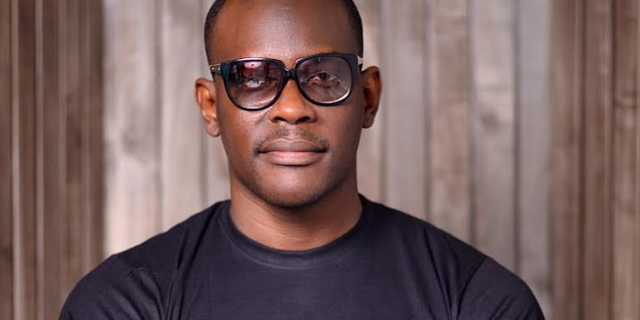 Emeka is a co-founder of Appzone Limited and his immense contribution and business insights have spurred Appzone to its present height in a short while.
He is a Chemical Engineer with a bachelor of engineering degree from the Federal University of Technology, Owerri.
He has also had immense exposure to business management as well as the IT industry, at various levels.
His entrepreneurial drive led to the setup of Ceerom Ventures, a table water production and manufacturing business enterprise that he co-founded in 2005.
At the same time, his passion for IT resulted in his foray into electronic prepaid airtime distribution.
In 2006, he championed the development of Nigeria's premier mobile airtime distribution service. This gave birth to the RechargePlus brand, a web, and mobile-based service for prepaid airtime purchases.
Wale Onawunmi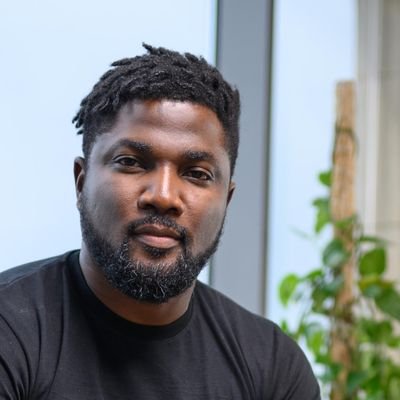 Wale Onawunmi is a graduate of Computer Science with Economics from Obafemi Awolowo University.
Wale is known as a Software Prodigy by many as he is versatile in many languages and software application packages.
Wale has amassed more than ten years of experience in the modeling, design, and implementation of enterprise software.
He has also been involved in intensive research in areas of electronic commerce and payment, portal technology, enterprise software, mobile applications, embedded technologies, and rapid application development frameworks.
Previously, Wale served as Head of Research & Development of Parkway Projects Limited and was responsible for performing research, recommending solutions, and leading a team of application developers.
While in his then capacity as Head of Research & Development, he was instrumental in the facilitation of applications that enhanced the services of financial institutions.
He also worked with the Nigerian arm of Enliven Solutions USA; a Software solutions company, where he served as a lead software developer.
In 2008, Wale Co-founded AppZone, initially registered as Price & Networks Limited, where he is the executive director in charge of Technology, a position he has held since the conception of the organization.
Investors & Funding Rounds
Lateral Capital, Constant Capital Partners
Appzone has announced the close of its $10mn Series A round.
Led by CardinalStone Capital Advisers with participation from V8 Capital, Lateral Investment Partners, Constant Capital, and Itanna Capital Ventures, the new round will bolster investment in Appzone's core technologies and kick off a wave of new country expansions in a drive to build out a financial operating system intended to completely digitize and automate the delivery of financial services on the continent.
Appzone had also closed a $2 million round from South African Business Connexion (BCX) in 2014 and later, it raised $2.5 million in convertible debt and bought back shares from BCX in the process.
Overall, the company has raised $15 million in equity funding.
Appzone's funding continues the fast-paced investment activities witnessed by Africa's fintech space.
Main Competitors
Mint Payments: This is a Payment Gateway and mPOS provider.
Striga: It is an embedded Crypto Native Banking as a Service.
TymeBank: This is a South African fully black-owned and controlled investment company.
Related:
Lumos: Story, Founders, Investors & Funding Rounds
Mono: Story, Founders, Investors & Funding Rounds