Founded in August 2020, Mono helps digital businesses in Africa access their customers' financial and identity data.
Its plug-and-play technology allows customers like Flutterwave, Carbon, and Indicina to access a broad range of high-quality financial data from institutions across Africa through a single API.
Mono is a technology company on a mission to power the digital economy in Africa, using open banking as a layer for financial data, identity data, and bank transfer payments for businesses.
Prakhar and Abdul started working on Mono as a side project to power another side project (Muney) that they were building, to fix the issue of managing multiple bank accounts for young adults in Nigeria.
They wanted to build an app that could manage all financial accounts in one place, but they could not find an infrastructure to support their use case and Plaid wasn't available in Africa, so they decided to build Plaid for Africa, themselves.
How it Works
Mono Connect
Through a swift SDK and API integration, you can start retrieving verified data on account information, identity, real-time transactions, balances, and income.
Mono connect uses bank-grade security encryption to safeguard your customer's information.
You can also Retrieve cleaned and categorized financial data so you can extract insights and value in real-time and Customize the Mono Connect widget and features to match your brand and user journeys.
Statement Pages
Statement Pages is the easiest way to access your customers' bank statements with zero coding.
Create a Statement Page and get a link to share, without writing a single line of code your users can share their statements in a few clicks and you receive them instantly.
Additionally, your users authenticate with their banks via Mono connect before statements are retrieved.
Direct Pay
DirectPay makes it easy to collect bank transfer payments from customers, within your app.
Mono DirectPay relies on bank transfer technologies which are one-way and irreversible and you can Cut back on expensive card fees when your users pay with direct bank transfers on DirectPay.
On top of that, you can receive same-day payouts of all your collections in a day in your chosen settlement bank account.
Direct Pay Pages
DirectPay Pages make it possible to start collecting payments via direct bank transfer in minutes.
Set up payment collection in the simplest and fastest way without writing a single line of code and Create simple and customized payment plans, pages, and links that can be shared, instantly.
Additionally, Account ownership is verified via Mono connect before payments are processed, reducing fraud.
Mono Portal
Manage the connections you make with
your favorite apps, with Mono Portal and View, and track a list of your shared financial data, and who you've shared them with.
Also, Track and control access to your financial data in a few clicks.
Transactions
The transaction represents any instance in which money moves into or out of an account. This could be a purchase at a business, a payroll deposit, a transfer from one account to another, an ATM withdrawal, etc. Each transaction belongs to only one account.
You can filter out your customer's transactions based on a specific date range.
You can filter out specific transactions of customers based on the narration. e.g Uber, airtime, salary, bank charges, POS, etc
You can filter out only debit transactions or credit transactions.
You can receive your customer's data in a paginated form which you can display on your dashboard on the fly page by page, via setting the paginate query parameter to true and setting a number to the limit parameter.
Income
Information such as the average monthly income value, the estimated salary received by a user, the yearly salary, and the income sources count are part of the returned parameters that get returned on the Income endpoint.
API Reference
Average monthly income
This returns the mean of the user's income monthly. They compute this using the sum of income divided by durations.
Monthly income
This is the actual salary the user receives every month. sometimes you will see multiple results which means the user has recurrent multiple streams of income
Yearly income
This is the yearly estimated income of a user.
income sources
This calculates the number of income streams or sources in the user transactions. Some users might have two or more income sources either from freelance or family.
Founders
Abdul Hassan
Abdulhamid pioneered offline payments in Nigeria through Bluetooth. He created the first on-demand laundromat app in Nigeria before moving to Europe to start an artificial intelligence company which was acquired in 2017.
Abdulhamid currently lives between Lagos, London, and Paris, France. He's currently the CEO of Mono Company.
Prakhar Singh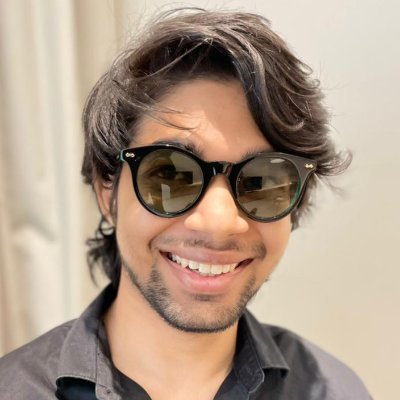 Prakhar Singh is the Co-founder and CTO at Mono
Investors & Funding Rounds
Lateral Capital, Ventures Platform, Golden Palm Investments, Rally Cap Ventures, LoftyInc Capital Management, and angel investors
Mono has raised a $15 million Series A round. In partnership with payment gateways in Nigeria like Flutterwave, Mono also has the capabilities to initiate direct debit payments and recurring debits on customers' accounts.
New investors were joined by existing ones, including Entree Capital, Lateral Capital, Golden Palm Investments, Acuity VC, and Ingressive Capital, bringing Mono's total raise to a little over $17.5 million since launching.
The newly raised funds will enable them to expand their products to new countries, scale their product development efforts to meet rapidly increasing market demand and support its exponential growth, double their existing connection coverage, reaching over 50 integrations, and launch their bank-to-bank payment initiation offering in Nigeria by the end of the year.
As their ecosystem takes off with new users coming online and startups being created, the data that is being generated, correlated, and used is beneficial not just to the consumer but to all third-party service providers using Mono products.
Main Competitors
Perpay: This is an all-in-one FinTech app providing underserved consumers with an easy way to make purchases, pay over time, & build credit.
Paystack: It lets businesses accept payments via credit card, debit card, money transfer, and mobile money on their websites or mobile apps.
Kudi: This is a financial service provider that focuses on providing access to electronic banking and financial services.
Related:
Data Prophet: Story, Founders, Investors & Funding Rounds
GuidePost: Story, Founders, Investors & Funding Rounds