TymeBank offers a transactional bank account with zero or low monthly fees and a savings product. Most of its customers are onboarded via physical kiosks, usually in Pick n Pay and Boxer stores around the country.
Since launching in February 2019, TymeBank has grown rapidly and now has about 2.8 million customers. TymeBank claims to onboard an average of 110,000 new customers per month.
This makes it globally recognized for digital banking in emerging markets, and the plan is to reach 4 million customers.
In terms of growth, TymeBank currently outpaces its competitors in Africa and can be argued to be one of the fastest-growing digital banks in the world at the moment.
The company is the first bank in South Africa to be fully operated off a cloud-based infrastructure network and the first to be granted a commercial banking license in the country since 1999.
TymeBank isn't indigenously South African though. It is a member of the Tyme group of companies headquartered in Singapore.
The holding company, Tyme, focuses on designing, building, and operating digital banks for emerging markets.
With its success in South Africa, Tyme is planning to launch operations in Asia and has agreed to launch a digital bank in the Philippines in the coming years.
How it Works
Business Banking
The everyday Business account won't tie you up in red tape. It's easy to open and it offers all the essential banking needs for your business.
Your customers only pay for what they buy and you get a bank account with no monthly fee and low to no transaction fees.
Bulk Payments
For starters, you need an everyday Business account to send Bulk Payments. Then you can pay up to 30 different invoices at once.
You can make Bulk Payments to any bank account or valid SA cellphone number and the receiver can withdraw the money from any Pick n Pay or Boxer till point mahala.
The even sweeter part is that you can make payments to a blend of TymeBank and non-TymeBank accounts and cellphone numbers in a single batch.
TymePOS
It's a Point of a Sale payment app that lets you receive credit and debit card payments in a flash. All you need is a smartphone and a TymeBank everyday Business account. Better yet, the app is free, which means you get a whole lot more for a whole lot less.
Just like any other Point of Sale device, your customers pay you by tapping their card – only this time it's on your cell phone screen.
USSD
You can SendMoney and check your EveryDay account balances and add cash to GoalSaves all by using USSD.
All you need to do is register and you can start cell phone banking within seconds. Remember to use the cell phone number that's linked to your EveryDay account.
Sell on Social
Selling on social media can make you serious money. TymeBank has taken the hassle out of getting set up to sell with SellOnSocial. It's a simple and highly-customized e-commerce tool that makes it easy to stay on top of your sales, customer journeys, and profits.
Now, you can manage each sales journey from order to delivery across multiple different social media platforms, all from a single dashboard.
They've made it easy to keep track of inventory, orders, and payments while helping you maintain that personalized experience with SellOnSocial's digital storefronts and customized chatbots.
Additionally, you don't need to worry about delivery vehicles and drivers because they've partnered with Pargo, a smart logistics company that keeps prices low, for all SellonSocial order fulfillment.
Tyme Advance
TymeAdvance is simply a way for your employees to access their salary at any time.
Because TymeAdvance is not a loan, there are no interest rates, no credit checks, and no awkward conversations that could upset smooth working relationships.
Better yet, TymeAdvance doesn't impact your cash flow or burden your admin team and it is at no cost to your company.
Send Money
For starters, you need an EveryDay account to SendMoney. Then you can send money to anyone with a valid SA cellphone number (no bank account needed).
They can withdraw the money for R3 at any Pick n Pay or Boxer till point or, if umngani wakho also has an EveryDay account, they can withdraw it from any ATM for R10 per R1000.
Hollard Insurance
TymeBank has joined forces with Hollard so you can get an easy and affordable funeral policy that gives your family a much-needed payout when they're at their most vulnerable.
Therefore, all you need is a TymeBank account to get cover for yourself.
Tyme Health
It's affordable insurance that takes care of your day-to-day medical needs by giving you access to the largest independent medical network in the country and, depending on which plan you choose, you also get emergency transport and hospital care.
Founders
Coen Jonker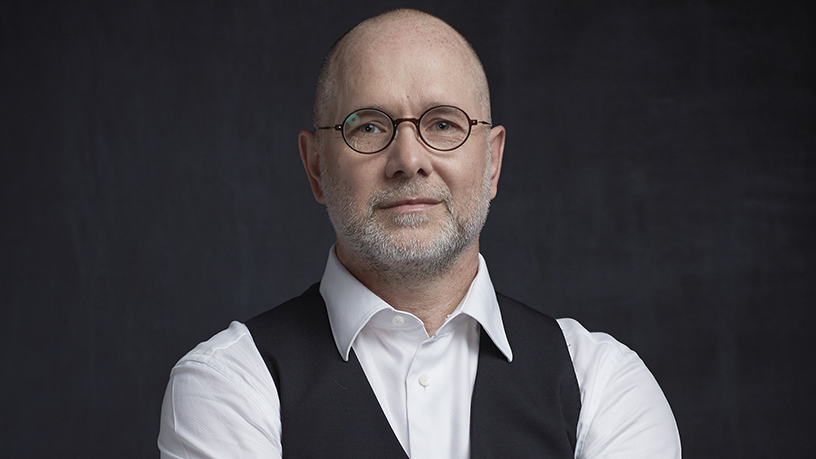 Coen Jonker is the current CEO of TymeBank.
He previously worked at Commonwealth Bank as a Group Executive, International Financial Services.
Coen Jonker attended the Gordon Institute of Business Science.
Sandile Shabalala
Sandile Shabalala is the Chief Executive Officer at TymeBank with deep and wide banking experience.
He is skilled in Customer Service, Sales, Credit, Leadership, and Public Speaking and has a strong business development professional with expertise in Public Sector Banking, Corporate, Retail, and Business Banking, with a Master's in Business Leadership, focused on Strategic Marketing, Advanced Financial Management and Corporate Financial Strategy from the University of South Africa.
Investors & Funding Rounds
Apis Partners, JG Summit Holdings
TymeBank announced that it has secured an R1.6 billion (~$109 million) investment from new investors in the U.K. and the Philippines.
This investment will be used to bolster TymeBank's growth and drive its commercial expansion across the country.
However, this investment will come in two tranches. According to the company, R500 million ($34 million) has already been invested in the business, while the rest — R1.1 billion ($75 million) — will be invested over the next 12 to 15 months.
The investors for this unnamed round include Apis Growth Fund II, a private equity fund managed by Apis Partners, and Gokongwei-owned JG Summit Holdings, one of the largest conglomerates in the Philippines.
Both these investors are experienced in financial services in emerging markets; Apis, for instance, is a private equity asset manager that supports growth-stage financial services and financial infrastructure businesses.
These new investors will grow the company into a top-tier retail bank in South Africa.
The investment will also help the company expand its range of banking products and grow its lending portfolio. Diversification of offerings is key as well, as TymeBank seeks to enhance its propositions in insurance and credit cards to its customers.
Main Competitors
The Baobab Network: This is a tech accelerator that backs early-stage ventures in Africa.
Appzone Group: It offers Payments, Payment Infrastructure, and Banking Software as a Service.
Tyro Payments: It provides financial services.
Related:
VeggieVictory: Story, Founders, Investors & Funding Rounds
Spark Schools: Story, Founders, Investors & Funding Rounds