VeggieVictory was founded in 2013 and its flagship product is a plant-based meat chunk alternative dubbed Vchunks, a protein-rich analog developed, produced and packaged locally in Nigeria, and currently sold in over 12 states in the country.
After Hakeem, himself a vegan for many years, returned from a trip to Asia where he found many vegan restaurants through the HappyCow app, Hakeem and his wife, Bola Adeyanju, started VeggieVictory as a vegan restaurant. Back in Lagos, there was not a single one he noticed. But he wanted to change it, along with Bola.
They wanted to attract more people after the restaurant had taken off and decided that instead of starting more restaurants, they would put out a product, a 100 percent plant-based meat substitute on a soy and wheat basis that is ideal for Nigerian cuisine and is cheaper than meat, unlike many more premium-priced meat alternatives abroad.
VeggieVictory is Nigeria's first plant-based food tech company bringing people a healthier and more sustainable lifestyle through plant-based meats and meals.
Since 2013, Veggie Victory has been surprising Lagosians with veganized Nigerian culinary delicacies.
Vchunks is VeggieVictory's retail product offering a 100% plant-based meat substitute with the typical chewy mouthfeel of beef or chicken.
With its meat-like texture, Vchunks can be cooked in any meal: soups, stews, rice, noodles, shawarma, or even a sun, suya, kilishi, and nkwobi.
Meat consumption is on the rise in Africa as more people enter the middle class and have more access to meat and dairy products.
At the same time, the continent's population is growing rapidly. By 2100, five of the world's 10 largest countries by population are projected to be in Africa, according to data from the United Nations. Nigeria tops the list after India and China.
Those factors present a huge market opportunity for companies making plant-based proteins, though few exist yet. Infinite Foods, a subsidiary of Botswana-based Accite Holdings, distributes well-known international plant-based brands, including Beyond Meat, throughout Africa. Elsewhere, the market is open for new startups, and as such, Veggie Victory has an opportunity to be a leader in this space.
How it Works
Vchunks
Vchunks are a healthy option to substitute traditional, animal meat. Vchunks surprisingly taste like meat – even better – and can be used the same way: in stews, noodles, suya, etc.
The health benefits are numerous: no cholesterol (that builds up blood pressure/hypertension which is a major contributor to heart diseases), no animal fats, and no chemicals and preservatives. Also good for diabetes control, weight management, better digestion, high in protein, and many more benefits.
Vchunks are very easy to prepare in minutes and can be stored without a refrigerator. Vchunks do not contain preservatives or other chemicals.
With NAFDAC number 08-1783L Vchunks is 100% a locally manufactured product.
Vchunks were introduced into the market in 2016. Vchunks is a 100% locally manufactured meat substitute and is already available in over 12 Nigerian states and even ordered from abroad.
Vchunks have a strong socio-economic impact as it aims to undercut the price of conventional meat, which is a big factor for people in Nigeria which is one of the fastest-growing populations on this planet.
Founders
Hakeem A. Jimo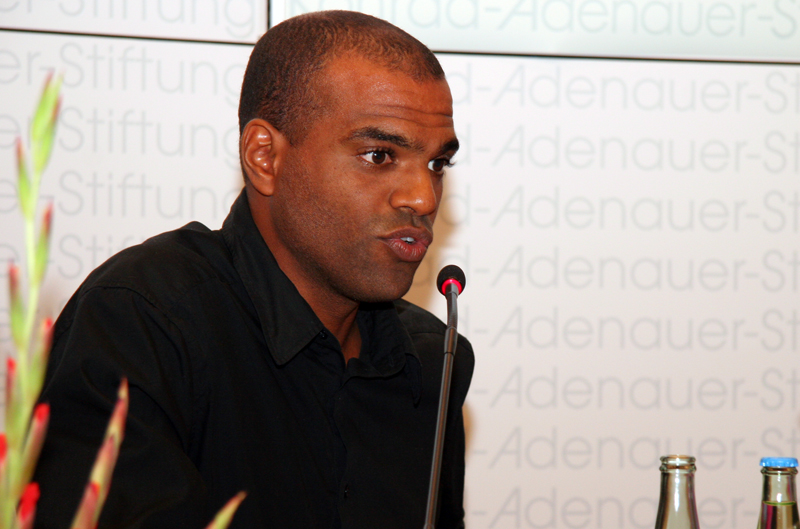 Hakeem A. Jimo is the Founder and CEO of Veggie Victory.
He previously worked at LionSun Consulting as a Managing Partner.
Hakeem A. Jimo attended the University of Hamburg.
Investors & Funding Rounds
Sustainable Food Ventures, Capital V., Kale Invest, Thrive Worldwide
VeggieVictory has completed an undisclosed pre-seed round for its plant-based meat products.
The round included participation from Sustainable Food Ventures (SFV), Capital V, Kale United, and Thrive Worldwide.
VeggieVictory will use the new funds to expand its roster of plant-based meat products, which right now includes several different soy-based products.
Currently, Vchunks is sold in 12 different states across Nigeria. With its new funding, Veggie Victory plans to increase its presence in those markets and elsewhere in Nigeria, and eventually expand to other African countries, the U.S., and Europe.
As far as new products go, VeggieVictory will next release a vegan beef jerky called Killshi.
VeggieVictory's latest injection capital comes shortly after it attracted angel funding from several veterans in the vegan industry, including Anant Joshi, the founder of Plant CEO, and Ryan Bethencourt, the founder and CEO of California vegan pet food brand Wild Earth and also the founder of SFV who participated in this pre-seed round.
The Lagos-based startup plans to use the proceeds to continue expanding its plant-based portfolio, with products such as vegan beef jerky to be first on the cards to join its existing range, which includes soy-based hot dogs, tofu scrambles, meatless burger patties, and shawarmas, as well as tailored Nigerian cuisine dishes, such as efo riro stews with vegan meat.
Other investors who joined the pre-seed round-eyed the opportunity to support VeggieVictory after the startup made it to second place at Vevolution's virtual live pitch competition Pitch and Plant in December 2020.
Main Competitors
Hero Protein: It operates as an alternative protein company.
AngelBerry: This is a self-serve Fro-Yo shop.
Shiok Meats: It is a cellular aquaculture and cell-based meat company.
Related:
Spark Schools: Story, Founders, Investors & Funding Rounds
Synatic: Story, Founders, Investors & Funding Rounds