Launched in 2017, Synatic has developed a low-code data automation platform that enables enterprises to iterate quickly and provides rapid time to value for businesses needing to accelerate innovation leveraging multiple complex data systems.
The concept for Synatic developed from the market needs of businesses trying to integrate data from multiple sources and systems using multiple tools to meet their requirements.
By combining four tools into one, Synatic was able to bring ETL, API Management, Data Warehousing, and Integration into a single platform to allow seamless integration and easy use for businesses to meet their goals.
Synatic seeks to help drive innovation and enhance your system integration and automation experience with our Nimble, Simple, and Powerful Data Integration Hub (DIH).
They aim to reshape how you connect all your data sources and help you get the right data, to the Right person, at the Right time.
How it Works
SwaS (Software with a Service)
With Synatic's unique SwaS (Software with a Service) model, you can decide on the implementation method you want to use.
The Synatic team can take on the entire integration project from start to finish, part of it, or even offer a referral, reseller, implementation, and OEM partnerships.
Hybrid Integration
With Synatic's Hybrid Integration Platform, you can effortlessly build a flow using a series of steps and connectors that define your data process.
Steps include actions like reading data from a source, filtering data, transforming to a particular format, calling other systems, and writing data to a data source.
Insurance Data Integration
A proliferation of systems and partners now exist in the insurance industry.
There are niches within niches and a multitude of solutions in each of these.
Synatic focuses on bringing together disparate sets of data both from your systems, and those of your customers/partners.
Synatic also allows you to easily create REST and oData APIs that connect to your flows.
For example, you might make a single customer view API that collects data from multiple systems and formats and presents it through one simplified API
Cloud Native
The Synatic solution can be fully iPaaS because its core hosting platform is with AWS and is hosted globally on multiple nodes.
Synatic can be deployed into a customer's AWS or Azure cloud infrastructure ensuring that data is controlled by the customer while leveraging the Synatic platform for implementation speed and integration management.
Additionally, Synatic can be deployed into a customer's on-premise Windows or Linux Server infrastructure ensuring that data is controlled by the customer while leveraging the Synatic platform for implementation speed and integration management.
Scale on Demand
Distributed calculation units that are called Workers allow the Synatic Platform to scale to rapidly meet the flex and friction of your processing demands.
The Synatic Platform utilizes elastic container services to assist in automating deployment, scaling, and management of workers to optimize infrastructural resources
API Management Service to publish, maintain, monitor, and secure APIs at any scale, making it possible to handle any level of API traffic.
API Management
API management is about unity and cohesion. Being able to manage, secure and scale your APIs through a single platform has become vital for modern enterprise success.
Observe your APIs and integrations holistically in real time. Monitor, diagnose, and troubleshoot your operations comprehensively to identify and resolve issues quickly.
This is where a next-generation Hybrid Integration Platform (HIP) like Synatic sets itself apart from other API platforms.
Data Security
Synatic's Relays are on-premise software agents that allow data to be extracted from a data source behind a firewall and moved to a cloud infrastructure whilst at the same time encrypting the data to ensure security.
Any data profiling and transformation within the secure NoSQL database is done under the security rules of the Synatic platform.
This means that a data policy applied at a platform or application level is automatically applied to all the integration workflows within it.
Synatic's HIP provides a comprehensive access control mechanism to prevent unauthorized access to data and application functionality.
It uses the OAuth authorization protocol to create a 3-tier access portal to the Synatic system at a user, organization, and implementation level each with its level of security.
Additionally, all data within Synatic is encrypted at rest. This means that data in Synatic can be used without being moved into an external repository thereby limiting risk and minimizing the likelihood of data breaches.
Founders
Martin Naude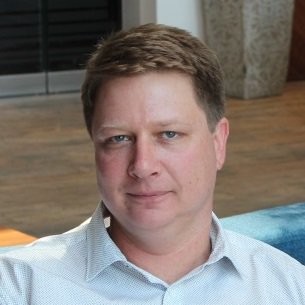 Martin Naude is the Founder and CEO of Synatic.
With over twenty years of experience as a senior executive in several technology businesses, Martin brings a technical hands-on approach to building powerful data solutions for enterprises.
Martin is also an accomplished leader with a history of delivering company growth and driving product and business development with innovative solutions.
He attended the University of Johannesburg and he holds a Bachelor of Information.
Investors & Funding Rounds
UW Ventures, Allan Gray, E Squared Investments
Synatic has raised seed funding from UW Ventures in partnership with Allan Gray and E Squared to deepen its low-code data platform and expand its customer base across the United States (US).
Bootstrapped until it first raised capital early in 2021, the startup has now raised an additional US$2.5 million in seed extension funding in a round led by Allan Gray E-Squared Ventures and UW Ventures. Also participating are Adansonia PE Opportunities VCC, and the Endeavor Harvest Fund.
Synatic will use the additional funds to expand its market reach in the US in preparation for Series A funding.
The startup has built off a strong South African customer base, providing large-scale enterprise data integration and aggregation to the likes of Easy Equities.
Through growing its market globally it currently provides data solutions to multiple multinationals such as HCC Tokio Marine, a US-headquartered insurance group.
Main Competitors
Immersa: It offers a data automation platform that connects product usage data to sales, service, and marketing to increase SaaS revenue.
RainFocus: This is an event marketing platform that simplifies management, and personalized experiences, and consolidates data for events.
Gatsby: It is a Software-as-a-service open source web development tool and framework which is customizable and extensible for any purpose.
Related:
Amitruck: Story, Founders, Investors & Funding Rounds
SunCulture: Story, Founders, Investors & Funding Rounds