SunCulture: Story, Founders, Investors & Funding Rounds
Founded in 2013 by Samir Ibrahim, Sunculture offers solutions tailored to smallholder farmers by combining mobile banking technology with pay-as-you-go (PAYG) financing and value-add to reach customers across Kenya, Ethiopia, Uganda, Zambia, Senegal, Togo, and Ivory Coast.
As the first company to commercialize solar-powered irrigation in Africa, SunCulture currently reaches customers across Kenya, Ethiopia, Uganda, Zambia, Senegal, Togo, and Cote D'Ivoire.
In Africa, 80% of families depend on agriculture for their livelihoods, but just 4% use irrigation, while the remainder of households relies on increasingly unpredictable rainfall.
This challenge is compounded by the reality that over half the population in sub-Saharan Africa lacks access to a reliable and affordable source of energy.
SunCulture's systems enable customers to increase their agricultural productivity while accessing a steady supply of water and clean energy for household use.
Farmers can grow their incomes 5-10x through increasing yields, growing higher-value cash crops, cultivating more of their land, and raising more livestock.
At SunCulture, they strive to solve the biggest daily challenges of smallholder farmers.
They use off-grid solar technology to provide their customers with reliable access to water, irrigation, lighting, and mobile charging, and they can do all of that with a single system.
Additionally, their most popular products combine solar water pumping technology with high-efficiency drip irrigation so farmers can grow more while spending less.
On the other hand, their product packages include everything that is needed to get started, including consultation, installation services, training, and ongoing customer support should you have any questions or issues.
Therefore, with SunCulture, you can increase your crop yields by 300% and reduce your water usage by 80% with a simple push of a button.
SunCulture also offers a Pay-As-You-Grow option that allows you to pay in small monthly installments since they have high standards of quality for both their products and services.
How it Works
IoT- enabled Solar Irrigation
SunCulture sells affordable IoT-enabled solar irrigation equipment bundled with tailored advice and generates unique intelligence around usage/needs.
Its IoT-connected energy management system brings precision farming (e.g. hyperlocal highly accurate weather forecasts) to smallholder farmers for the first time, and it is rolling out soil sensors/weather stations to further improve the information available to its customers.
It also provides consumer financing, making its solution even more affordable.
On top of that, the customer IoT data will be used to analyze customer behavior patterns to understand repayment ability/profiles and allow SunCulture to develop and upsell a range of higher-value productive appliances.
SunCulture's weather model and potentially the future yield models, as well as data such as water table depth maps, represent highly valuable data to lenders and insurers, and other players across the agricultural and environmental value chain.
Climate Smart Battery
Climate Smart Battery Is a smart battery that gives you a real-time weather-based recommendation for Irrigation Via SMS.
It provides dry run protection with SMS alerts, Weather-based irrigation SMS alerts, Battery health optimization using LVD, remote monitoring, and predictive maintenance.
RainMaker2C
The RainMaker2C has a maximum flow rate of 3,000 L/H and is designed for water sources no deeper than 30ft. For deep wells, they recommend the RM2S, which is a positive.
RainMaker2C is also the solar energy that charges the battery, the battery powers the pump and mobile charging, lights, and TV displacement helical screw pump.
Some of the benefits of using RAinMaker2C include; pumping water just by connecting the pump to the charged Climatesmart battery for domestic and farm purposes, lighting your house, and charging your phone by using solar energy.
Additionally, you also cut operational and maintenance costs.
The Solar Pumping System
The SP-300 solar pumping system includes solar panels, a secure mounting system, a control panel, the submersible pump, two sensors in the tank and your water source, and all the cables needed.
The entire system starts from KES 159,000 and can water up to 2.5 acres. The pump has a maximum head of 70 meters and can pump up to 12,500 liters per day.
Additionally, their pumps work even in murky waters. For RM2 they have designed a tube to lower the sediments that might otherwise block the filtration system.
Irrigation Kits
All their irrigation kits include long-life irrigation tape, PE lay flat pipe, a filtration system, and all the necessary connectors, valves, and fittings for your shamba.
One standard acre of their drip irrigation starts from KES 89,000, and one standard acre of their exclusive Mist irrigation starts from KES 39,000.
Lifespan & Warranty
A three-year warranty on the systems is included with free parts and labor. The lifespan of the equipment is 25 years for the solar panel, 10 years for the pump, and 5 years for the battery.
On top of that, the lithium battery cells can be serviced after 5 years at a cost of Kshs. 10,000 only while the pump can be replaced at a cost of Kshs. 17,500 after 10 years and the solar can be replaced at a cost of Kshs. 15,000 after 25 years.
Founders
Samir Ibrahim
Samir Ibrahim is the Co-Founder and CEO of SunCulture.
He previously worked at PwC as a Financial Instruments, Structured Products, and Real Estate.
Samir attended NYU Stern School of Business.
Charles Nichols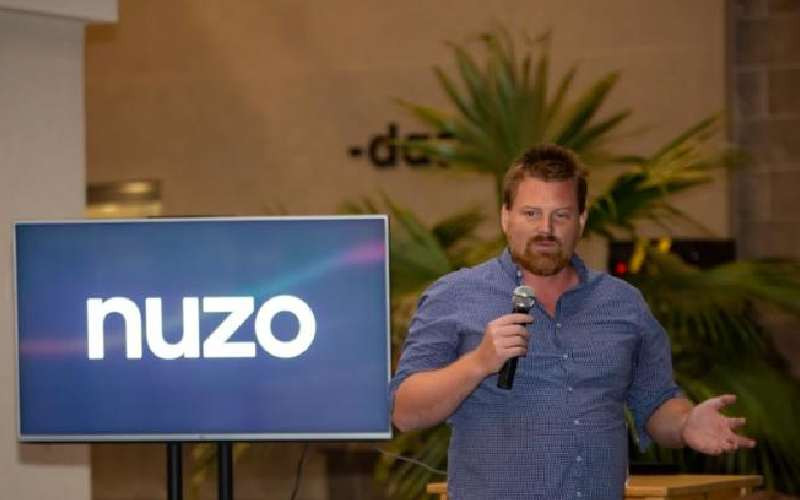 Charles Nichols is the current Founder of Nuzo.
He previously worked at SunCulture as a Co-Founder.
Charles attended Baruch College.
Investors & Funding Rounds
Nordic Development Fund, Triodos Investment Management, SunFunder, AlphaMundi, African Development Bank, FEI-OGEF.
SunCulture now has an $11 million line of credit for the dissemination of its solution in Africa.
The facility was funded by Triodos Investment Management, Nordic Development Fund (NDF), AlphaMundi, and the African Development Bank (AfDB) EIF OGEF.
New financial partners include the Off-Grid Energy Access Fund of the African Development Bank's (AfDB) Energy Inclusion Facility (OGEF); Triodos Investment Management, the Danish government's Nordic Development Fund (NDF); and the investment company AlphaMundi.
The entire transaction was arranged by SunFunder which has already started drawing on the credit line and believes the facility will make it easier for it to provide solar-powered irrigation systems to farmers in sub-Saharan Africa.
Main Competitors
Babban Gona: It delivers low-cost agriculture inputs, financial services, and training to a franchise network of smallholder maize and rice farmers.
AgroFresh: This is a food production company that offers horticultural technology.
Telesense: It is an AgTech company providing environmental monitoring and control solutions for the food and grain industry.
Related:
AgroCenta: Story, Founders, Investors & Funding Rounds
Bitnob: Story, Founders, Investors & Funding Rounds