Shyft Power Solutions, formerly known as Solstice Energy Solutions, was founded at Stanford University as a byproduct of the research of the co-founders.
Their journey began as a means to drive solar and battery adoption and enable widespread access to clean, reliable, and affordable energy.
They build technology that will enable the transition to a decentralized, democratized, and digitized energy landscape.
SHYFT's asset management solution delivers an integrated approach that uses algorithms to monitor, automate, and optimize how assets, as well as grid connections, are utilized individually and as an integrated system, aggregating a plurality of data streams while doing so.
This helps users know what sources they use, how long they use a source, and when they switch sources, data is important for decision-making.
SHYFT works with firms such as Daystar Power Solutions and Aspire Power Solutions in Nigeria and manages over 2,000 kW of assets for its partners.
Nearly every major bank in Nigeria has a branch using SHYFT technology, creating a path for SHYFT and its customers to deliver reliable power to the nearly 5,000 branches in the market.
SHYFT's initial target is Nigeria, which is on track to become the world's third most populous country after China and India, but where an inefficient grid has led to widespread reliance on generators, which account for nearly eight times the grid's capacity.
In emerging markets like Nigeria, SHYFT is leading the digitization of the energy landscape. Its asset management solution uses algorithms to track, automate, and optimize how properties, as well as grid connections, are used individually and as part of an integrated framework, while also aggregating a variety of data streams.
How it Works
SHYFT is a web-based energy management platform that supports real-time monitoring, revenue-grade metering, control, and automation of energy-related assets including inverters with batteries, solar, generators, utility grid, tanks, and sub-metered facilities.
The core of the SHYFT platform is the SHYFT Smart Transfer Switch (STS) which connects to SHYFT's cloud and delivers users real-time insight and control via the SHYFT Connect web and mobile application (iOS and Android).
Users can also still physically interface with the SHYFT Smart Transfer Switch in addition to using the app.
The SHYFT STS allows users to:
Metering of energy consumed and load profile from each source
Remotely control or automate the switching of power between power sources
Analytics and KPIs including tracking cost across all sources
Advanced optimization modes that can improve asset lifetime
System alarms, preventative maintenance, and troubleshooting of energy assets
You can add optional extenders to the SHYFT STS that include:
SHYFT GX: advanced generator insight including alarms and alerts
SHYFT Ultrasonic Fuel Sensor: the gold standard of reliable fuel monitoring using a no-contact technology and can identify fill and loss events, including abnormalities or unaccounted-for loss.
SHYFT IX: integrate your inverters, batteries, and solar and enable sophisticated optimization modes.
Unlike manual or automatic transfer switch systems, SHYFT Smart Transfer Switches put flexible, remote control over energy systems in the palm of your hand.
Although it installs at the same point in the electrical system, SHYFT uses intelligent internet-of-things technology to provide a novel energy management experience that does not require manual intervention, while also not locking you into rigid automatic rules like an ATS.
With SHYFT, you can set your system to operate in intelligent modes, provide real-time alerts on power source changes, and even set custom schedules for when you would like certain power sources to be used.
Additionally, SHYFT has built-in protections and breakers to reduce vulnerability to low-voltages and surge events.
SHYFT is designed to help manage your energy resources (electricity grid, generators, solar, and/or batteries). It does not directly control or interface with your lights or electrical appliances.
Data Security
At SHYFT, they take security very seriously and they take extensive measures to ensure your data is secure.
All communications between SHYFT devices, the SHYFT cloud servers, and SHYFT apps are fully encrypted with TLS/SSL (HTTPS).
All data is encrypted in transit, and all sensitive information (such as passwords) is encrypted at rest.
SHYFT leverages industry-leading service providers such as Amazon Web Services (AWS) and Heroku for cloud servers and online storage.
Services are hosted in data centers, and physical security is managed by these partners, offering state-of-the-art physical protection for the servers and infrastructure that comprise the SHYFT operating environment.
All SHYFT products and services employ stringent access control measures to ensure that only authorized parties ever have access to customer data.
SHYFT conducts extensive in-house testing to ensure it is safe to use when properly installed and operated.
SHYFT Smart Transfer Switch has been tested by Intertek. Intertek is a Nationally Recognized Testing Laboratory (NRTL) and the CE mark is functionally equivalent to the UL mark.
Monitoring
The SHYFT Smart Transfer Switch is the core of the platform and a necessary component. It gives standard information about energy usage and is the 'brain' of the entire platform.
The SHYFT GX (advanced generator insights), SHYFT IX (battery or solar monitoring), and fuel sensor are optional accessories that you can add to monitor and get more advanced insights about specific parts of your system.
SHYFT goes beyond monitoring and instead enables remote control and automation.
Additionally, their operating modes are designed to understand your usage and optimize the system based on your preferences.
SHYFT delivers full system monitoring from a single dashboard versus monitoring solutions that may be designed for a certain type of asset.
SHYFT is relatively brand agnostic, which means if you have various brands of assets in your portfolio or plan on making changes, SHYFT is designed to be plug-and-play.
SHYFT is an integrated platform with its proprietary hardware designed to work alongside SHYFT software which permits increased flexibility, insight, and control.
SHYFT manages the connectivity and uptime of our assets. We're in the business of delivering reliable data and control and thus manage and ensure the uptime of our devices.
SHYFT products typically maintain over 97% data reliability whereas competitor solutions in the market range from 40-70%.
Users
SHYFT is designed to be easy-to-use, suitable for both technical and non-technical users.
Multiple user access permission levels make it suitable for organizations as well.
Common use cases include:
Minigrid Developers
Power Service Providers
Infrastructure Solutions Providers
Homeowners
Property Managers & Landlords
Enterprise / Businesses
Founders
Ugwem I. Eneyo
Ugwem Eneyo is the Co-Founder and CEO of SHYFT Power Solutions.
Cole Stites-Clayton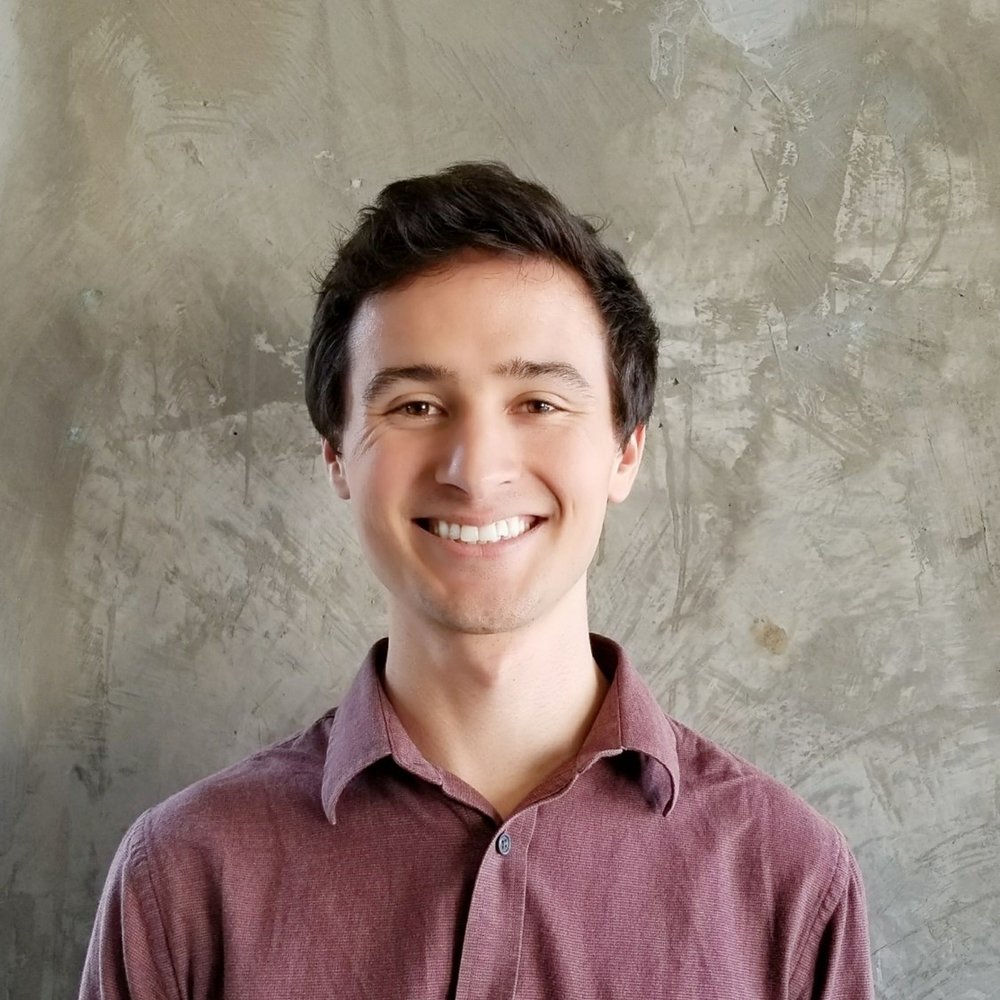 As an environmental engineer with a passion for environmental and resource sustainability, Cole Stites-Clayton is
excited to bring knowledge and energy to helping society interact with natural systems more responsibly and sustainably.
Technical innovation and design will allow them to meet ongoing challenges to the environment in a manner that creates both economic prosperity and ecosystem health and intend to be a leader in bringing these innovations into practice.
Investors & Funding Rounds
SoftBank Opportunity Fund, Total, LoftyInc Capital Management, Samurai Incubate, Urban US.
SHYFT Power Solutions announced an additional $3.1M in funding to bring its total seed round to $3.8M.
The round was led by the SoftBank Vision Fund's Emerge Program and Total Carbon Neutrality Ventures with participation from other investors including Lofty Inc, Samurai Ventures, and Urban US Ventures.
Nearly 3.5 billion people lack access to reliable power. In many emerging markets, this has resulted in widespread dependence on backup power systems like petrol or diesel generators.
SoftBank Vision Fund's Emerge Program was established in 2019 to provide select startups with access to the tools, networks, and support to take their business to the next level.
Total Carbon Neutrality Ventures is focused on finding, funding, and fostering high-potential startups which will contribute to creating a low-carbon future.
With the new round of funding, SHYFT plans to more than double its team in West Africa over the next year with a focus on developing AI capabilities to use its data and algorithms for system optimization.
SHYFT will also look to build out corporate partnerships and expand to additional African markets facing similar energy resiliency and access challenges.
SHYFT's customers and strategic partners include some of the largest and fastest-growing alternative energy companies in Nigeria, including Daystar Power Solutions and Aspire Power Solutions.
After passing critical IEC safety testing for their controllers, the company began ramping up sales across Nigeria over the past year with their customers.
Today, they have over 2,000 kW of assets being managed by SHYFT technology and expect that to increase tenfold.
Nearly every major bank in Nigeria has a branch using SHYFT technology, creating a path for SHYFT and its customers to deliver reliable power to the nearly 5,000 branches in the market.
Main Competitors
Rhombus Energy Solutions: It develops and manufactures advanced, high-efficiency power conversion and energy management systems.
Copper Labs: Copper's patented data solution provides utilities with real-time grid intelligence without the need for extensive (and expensive) overhauls.
GridX: This is a provider of cloud-based business operations support tools to utilities and energy suppliers.
Related:
Trove: Story, Founders, Investors & Funding Rounds
OKO Finance: Story, Founders, Investors & Funding Rounds