Launched as CarGet in 2017, Planet42 partners with dealerships across South Africa to offer access to a personal car to its largely underbanked clientele.
The startup uses an automated scoring algorithm to process client applications based on the credit bureau, affordability, and alternative data.
If the application is approved, Planet42 analyzes2 the customer's validation documents before purchasing the car from the dealership and renting it to the customer.
The asset is secured with tracking technology, as well as comprehensive and mechanical insurance.
Planet42, though based in South Africa, has Estonian roots due to the founders' heritage: Oja and CFO Marten Orgna founded the company in 2017. They created the car subscription model to cater to private individuals ignored by South African banks when they need vehicle financing.
Planet42 is one of the few upstarts focused on the African market tackling this inequality via a car subscription offering.
The company uses proprietary scoring algorithms superior to traditional credit scores in assessing risk in underbanked customer segments.
The company has over 700 dealerships with its algorithms, customers can find out what budget suits them and choose new or pre-owned cars from Planet42's dealerships network.
After that, Planet42 buys the car and rents it out to the customer on a subscription basis. Of all the customers served so far, 89% would have had no other means of gaining access to a personal vehicle.
They have also started to expand into Mexico where they currently have about 70 cars.
How it Works
Application
You can apply for their online web approval form or visit any of their registered dealerships.
Results will be available in 1 minute. If your pre-approval is successful, final approval will be subject to an affordability review.
You can also approach your selling dealership or any of their partnered dealerships to see if they are willing to buy out your current rental agreement and upgrade you to something different.
Rental Agreement
The rental agreement is for an indefinite period; however, you have the option to buy out the vehicle from them at any stage or opt to purchase the vehicle for R5,000 after 60 months.
Planet42 cannot be used for ride-hailing because its insurance policy does not cover cars used for this purpose.
Additionally, all their vehicles require a minimum deposit. Their deposits start from as low as R999.
The minimum period of renting the car is 6 months; after that, you can return the car at any time by paying the cancellation fee equal to one monthly rental payment on the condition your account is up to date.
Types of Cars
Planet42 works with a network of hundreds of motor dealers and they purchase the vehicle of your choice from any of their registered dealerships. There are no limits on model, mileage, or year.
On top of that, you can trade in the vehicle at any time, subject to the conditions of returning the car but they do not guarantee that you will be successful on your second vehicle application.
Insurance & Maintenance
All their vehicles come with fully comprehensive insurance, covering the vehicle for accident, theft, or fire.
Additionally, all maintenance and servicing costs are on your account; this includes your annual licensing of the vehicle.
Carbon Neutral
Everyone agrees that sustainability and carbon neutrality are worthwhile goals, but it seems that the world is not moving toward them fast enough.
So instead of introducing a vacuous grand plan of becoming carbon neutral by 2040 or something like that, Planet42 decided to become carbon neutral now.
Their car subscription product has a huge positive social impact on the people who would not have a car without them. However, this results in a limited negative environmental impact due to the emissions produced mainly by the cars being driven by customers.
Therefore, they are offsetting this negative impact by investing in carbon offset projects in the markets they operate in. They are leading by example and hope that other companies in Africa and Latin-America and beyond will follow them.
Founders
Eerik Oja
Eerik Oja is a Co-Founder and Chief Executive Officer at Planet42.
Eerik Oja studied at the Stockholm School of Economics in Riga and Ege University.
Marten Orgna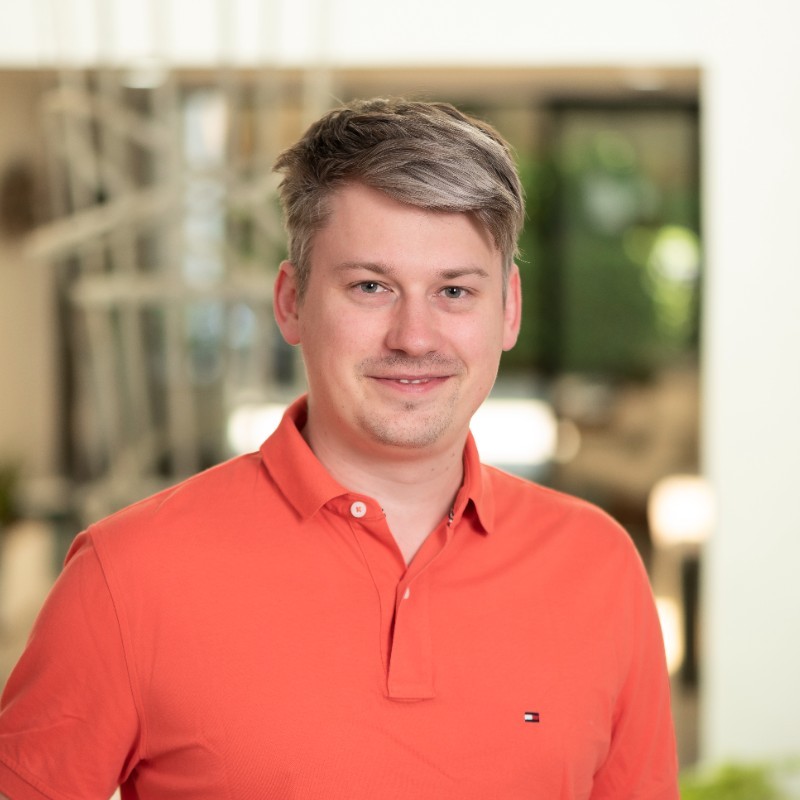 Marten Orgna is a Co-Founder and Chief Financial Officer at CarGet.
Investors & Funding Rounds
Change Ventures, Startup Wise Guys, Angel investors
Planet42 has raised US$2.4 million in funding to help it continue to grow.
So far nearly 2,000 vehicles have been delivered to clients this way, with Planet42 growing eightfold in the past years, and it has now raised funding to help expand further.
The US$2.4 million seed round was led by Change Ventures, with private backers including Martin Villig of Bolt, Ragnar Sass of Pipedrive, Marko Virkebau of MeetFrank, Kristjan Vilosius of Katana MRP, and several other Estonian tech entrepreneurs.
Planet42 will use the funds raised to keep expanding its portfolio of vehicles. The startup is targeting a total of 100,000 cars by 2024 in South Africa alone.
The startup is also looking at international expansion across key emerging markets, where it will be offering motorcycles and other types of mobility, alongside cars.
Main Competitors
Paymob: This is a digital payments enabler for emerging markets, helping small and large enterprises accept payments online and in-store.
EBANX: It is an integrated financial services company offering an end-to-end payment solution across the entire e-commerce transaction flow.
Genesis Block: This is a developer of a Blockchain-powered online banking application to provide a full-service banking experience.
Related:
Shezlong: Story, Founders, Investors & Funding Rounds
Jamborrow: Story, Founders, Investors & Funding Rounds