When OurPass launched in 2021, its mission was clear: to revolutionize online businesses by eliminating the issue of abandoned carts and driving sales with its innovative one-click checkout mobile app.
As they garnered a reputation for their exceptional work and closely listened to feedback from their customers, they realized that their mission extended beyond that initial goal.
Dedicated to empowering individuals and businesses around the world to achieve success, they were determined to create new pathways for growth.
That's why they embarked on a journey to transform the way commerce is conducted across various industries.
In 2022, they leveraged their expertise to develop cutting-edge payments, banking, and management tools.
Their innovative solutions are designed to simplify operations and instill confidence in businesses of all sizes, driving growth and success for our clients.
Today, due to their market savvy and responsive approach, they are the fastest-growing partner of choice for small businesses, retail enterprises, and global distributors across their primary market, Nigeria.
‍
Businesses all over the country trust them to help them automate the running of their businesses as well as enable them to accept payments from anywhere in the world.
They also ensure that they have access to capital when they need it and pretty much have all the support they require to build a business.
So wherever you are in your journey, OurPass has the right financial and business products to help you start, grow, and scale.
If they do not already have what you uniquely need, they will build it, that is how committed they are to your success. That's how committed they are to you.
How it Works
OurPass offers one-click checkout technology for digital commerce in Africa, which enables consumers to shop quickly and efficiently, thereby reducing abandoned carts and increasing sales for merchants.
Nigeria's e-commerce market is still heavily reliant on cash for delivery. They prefer cash-on-delivery options to make online payments, but the narrative is slowly changing with the likes of Paystack and Flutterwave, making it easier for merchants to collect online payments.
Online payments made on e-commerce sites are now carried out with cards, topping cash, and bank transfers as the most common payment method.
Yet checkout remains a major issue for merchants. Yearly, many shopping carts are abandoned due to how cumbersome the checkout experience can be with long forms and re-log-ins.
Attempting to tackle this challenge, OurPass provides a mobile application that enables consumers to shop with one click.
The first time consumers sign up on the OurPass platform, they enter their names, email, and shipping addresses.
OurPass then creates an identity for each customer, which is passed across every online store they shop.
In essence, OurPass customers would not need to fill out any form anymore and do not have to deal with re-logging issues. But here's the thing: they can only shop with merchants that have OurPass API linked to their platforms.
For OurPass, users need to download an application and shop with merchants using the platform.
Initially, OurPass allowed users to fill in their payment card details when completing their forms for the first time without the need to download an application.
However, after several instances of payment gateways flagging many cards used by OurPass consumers and failed card transactions, the company chose to adopt a wallet strategy and created an application for consumers.
That means consumers and merchants are assigned virtual account numbers to be used in a wallet.
For consumers to check out from a store, they'll need to fund their wallets, and once they check out, the money moves into the merchants' wallets.
This helps OurPass capture value end to end and offers instant settlement of payments which was not the case with payment gateways.
OurPass has gathered a few merchants on its platform. Most of its clients are small businesses that use Storemia, an online storefront provider OurPass acquired recently.
The company also plans to work with merchants on e-commerce platforms, including WooCommerce, Magento, Squarespace, and Shopify in the future and social commerce platforms like WhatsApp, Facebook, and Instagram.
Alongside its one-click checkout, OurPass also offers free delivery on all orders for customers. The company partnered with logistics companies like MAX.ng and Gokada to execute on this front.
Founders
Samuel Chukwunonso Eze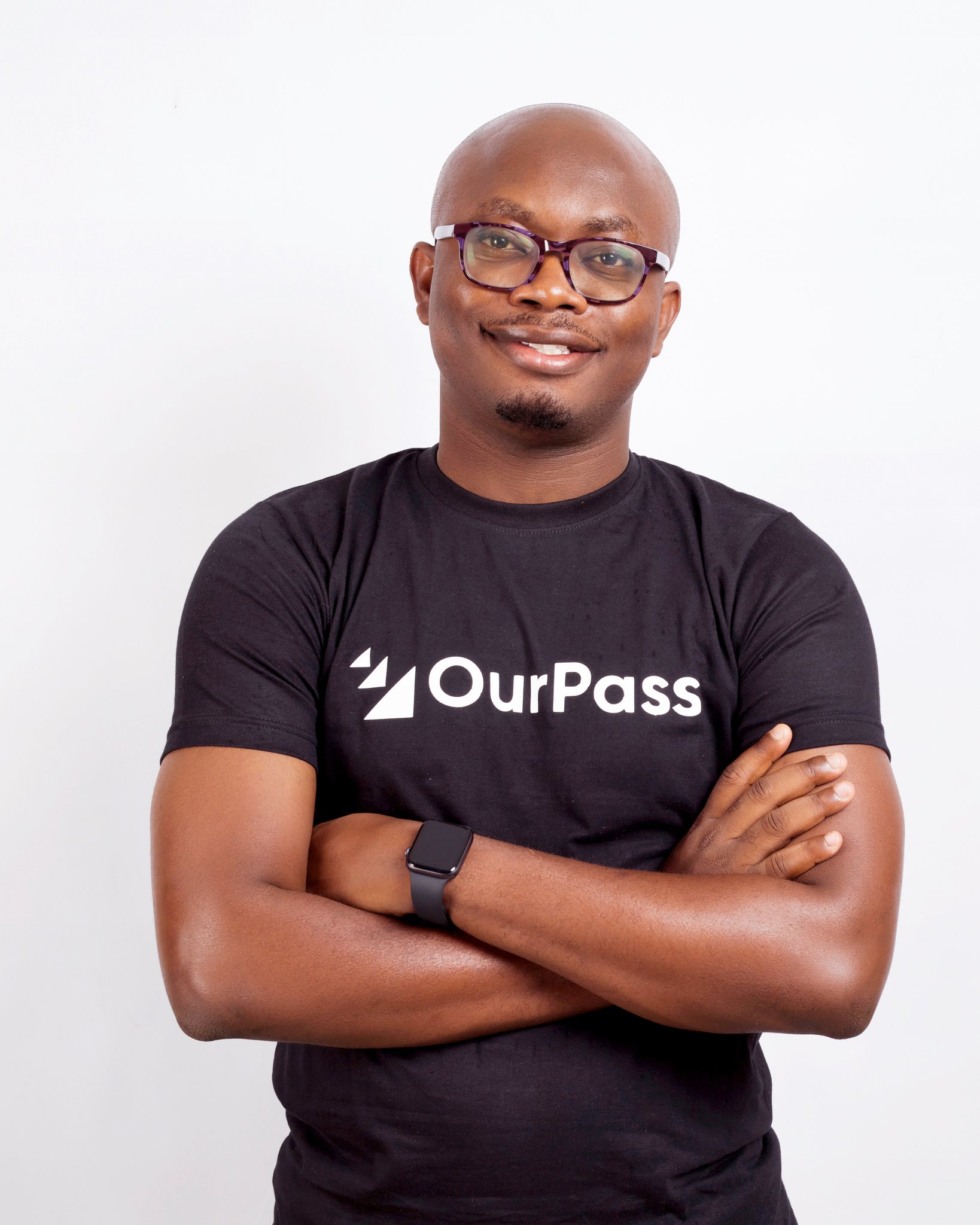 Samuel Chukwunonso Eze is the current CEO and Co-Founder of OurPass.
He previously worked at Parkcrowdy as a Founder and CEO.
Samuel Chukwunonso Eze attended the University of Leeds.
Gbeminiyi Laolu-Adewale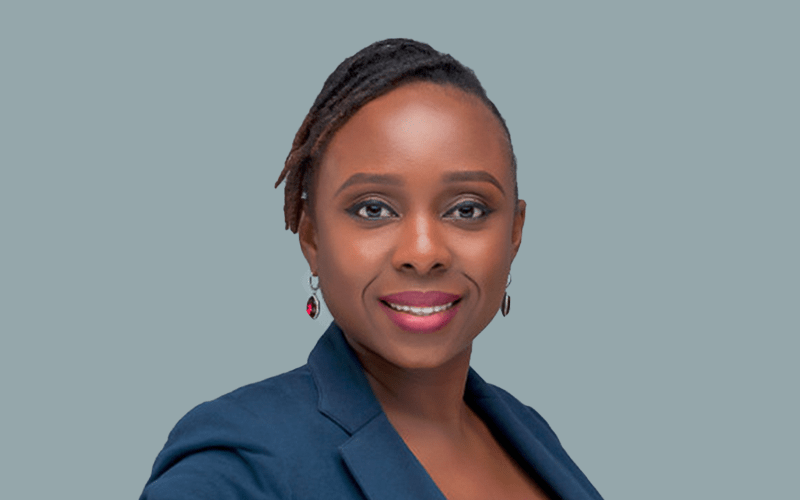 Gbeminiyi Laolu-Adewale was the Co-founder and COO of OurPass.
Gbeminiyi Laolu-Adewale attended Harvard Business School Online.
Rogers Mugisa
Rogers Mugisa is the current Co-founder and VP of Operations of OurPass.
He previously worked at Samasource as a Learning Analytics Manager II.
Rogers Mugisa attended Gulu University.
Investors & Funding Rounds
Tekedia Capital, and Angel investors
OurPass has raised a US$1 million pre-seed round as it launches its mobile app that provides an easy, fast, and secure way to shop online.
The launch is funded by a US$1 million pre-seed round raised in 2021, which was led by Tekedia Capital and also features angel investors from top Fortune 500 companies.
This round will also help OurPass hire more talent and further develop its technology.
The company will use the funds to scale across the country. The round was led by Tekedia Capital and angel investors from Fortune 500 companies.
In addition, the company has acquired Storemia, an e-commerce solutions platform helping to take small businesses online by providing a faster and easier way for business owners to create online stores.
The acquisition will help OurPass reach out to more small online businesses and shoppers.
The company charges 0.8% per transaction, capped at N1,000 (~$2) for merchants, and a commission of 5% on every product sold and there is a plan for the company to introduce subscriptions.
Since its beta launching, OurPass has done $500,000 in transaction value and hopes continuous growth will see it become the go-to platform for consumer checkout in Nigeria.
Per the use of funds, OurPass will develop its technology and grow its team to up to 200 people in the years to come.
Main Competitors
Rally: It is a developer of checkout payment software for modern brands.
Zoovu: This is an AI content discovery platform that helps customers find what they want, with a human touch online.
Sendlane: It turns online shoppers into loyal, lifetime customers with email and SMS marketing.
Related:
Pezesha: Story, Founders, Investors & Funding Rounds
ColdHubs: Story, Founders, Investors & Funding Rounds