Launched in February 2021 by Kelvin Umechukwu and Adetunji Opayele, Bumpa helps merchants move their businesses online without the need for programming skills.
The platform allows them to set up an e-commerce store using their smartphone, accept online and offline payments, manage inventory, handle bookkeeping, fulfill orders, track sales, request dispatch riders, and engage customers.
Bumpa is also an app that allows you to manage your business efficiently across various platforms ( online and physical stores).
It helps to track sales you make offline (physical sales) and various channels online like WhatsApp, Facebook, Twitter, Instagram, etc. Signing up on the app offers you access to create and customize a free business website to display your products and accept payments from customers without stress at any time.
With the app, you can send invoices and receipts, request payments from debtors, send SMS and emails, reply to your Instagram DMs, and create discount codes and coupons.
It also gives detailed analytics of your business like total sales, expenses, shipping spend, best-performing products, least-performing products, top customers, and a lot more.
However, Bumpa does not help to run ads but it has all the right tools to help with your ads like Facebook Pixel, and Google Analytics.
You can see analytics to make informed decisions about your business. When you upload your products on your website, you can share your website link with your customers and also run ads on your website.
Bumpa's website and data are completely cloud-based, which means your data cannot get lost. It also means that you do not have to worry about maintaining software or servers.
Additionally, Bumpa is currently only available in Nigeria but is set to have a global launch soon.
How it Works
Website
Your website is completely free and created immediately when you sign up.
Your website link is located at the top left corner of your Bumpa home page.
You can use a custom domain on your website. You can either purchase or integrate an existing domain when you are on a paid plan.
In addition, you can offer discounts and coupon codes to your customers through the Bumpa app, and your customers do not need to download the Bumpa app to purchase from your website.
All they need is your website link and they can make purchases anytime.
Inventory
Every time you receive an order, you will receive an in-app notification and also an email to notify you about your order.
You can also record orders from both offline and online channels like your physical store, website, Instagram, Whatsapp, etc.
On the Bumpa app, you can use the analytics feature to track your sales, products, and customers.
With sales, you can compare sales from last week, this month, last month, quarter, this year, and last year.
You can see how much you have made from each sales channel per period. With products, you can track your top 5 performing products and least performing products per period.
With customers, you can see how many new customers you have per period, how many returning customers, total customers, and the average spending of your customers per period, and you can also see your top customers by trade and volume.
Additionally, Bumpa sends weekly, monthly business reports to your email.
Messages
You can send SMS and Emails from the Bumpa app directly to your customers.
Messaging credits are like airtime, they are used to send email and sms campaigns to your customers.
You can send these campaigns to customer segments like the top 10% of your customers, customers with no purchase in 30 days, etc.
For sms, you use 3 messaging credits per sms and 1 messaging credit per email.
Messaging credits are added to your Bumpa app once every month, depending on your subscription plan.
On the Bumpa app, you can now integrate your Instagram DMs on the "Connected Apps" page.
In addition, there is no limit to the number of messages you can send on the Bumpa app, as long as you have messaging credits.
Payments
Payments in Naira are remitted within 24 hours into your chosen bank account and added to the app.
For website transactions, websites in foreign currencies ( USD, GBP, EUR) payment remittance is in 7 working days.
You can receive payments in Naira, Euro, USD, and GBP.
When setting up your Bumpa account, you add your account details, and the bank details added is where the payouts will be sent to.
If the transaction is in naira, payment is remitted into your bank account in 24 hours. If the transaction is in USD, EUR, or GBP it is remitted in 7 working days.
However, there is a 1.5% transaction charge on every product sold.
Additionally, they provide options like Card, USSD, Bank transfer, QR code, and Bank, and your customers can also pay directly into your bank account when you are on a paid plan.
Founders
Kelvin Umechukwu
Kelvin Umechukwu is the Co-Founder and CEO of Bumpa.
Adetunji Opaleye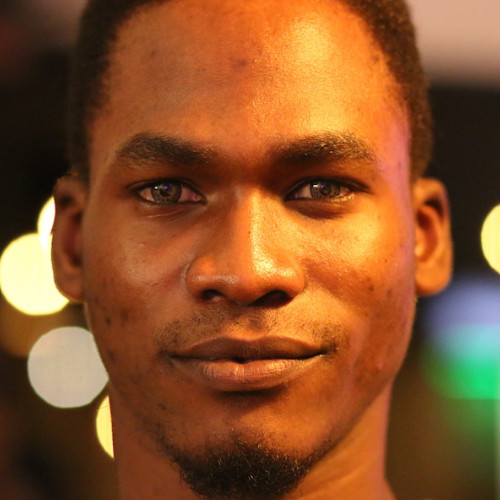 Adetunji Opayele is the Co-Founder and CTO at Bumpa.
Investors & Funding Rounds
Greencap Equity, HoaQ, Whogohost Venture Arm, Rizq Investment Group, Microtraction, DFS Labs, Aidi Ventures, Prosper Otemuyiwa, OO Nwoye, Perfect Makanju
Bumpa has raised $200,000 in a pre-seed funding round. Investors that participated in the funding round include Greencap Equity, HOAQ Club, Whogohost Venture Arm, Rizq Investment Group, Microtraction, DFS Labs, Aidi Ventures, Prosper Otemuyiwa, OO Nwoye, Perfect Makanju, and other angel investors.
Since its launch, the e-commerce startup has on-boarded over 7,000 merchants on its platform including retail businesses like The Ajala Store and Lash Ng. It has also recorded a 50% Month-on-Month (MoM) growth rate.
Additionally, the merchants have listed more than 30,000 products on the platform and completed over $500,000 in recorded transactions. They are also able to understand how their business is doing across multiple channels both online and offline.
However, the startup is not resting on its oars as it has a target to reach 200,000 merchants and the startup is also looking to expand its team to better empower more small business owners with the tools to grow their businesses. And this is where it intends to channel this new investment.
Main Competitors
Choice Market: This is a convenience store chain that offers groceries and meals to consumers.
Habitat Logistics: It is a food delivery startup that doesn't have a consumer mobile app but helps restaurants make deliveries.
Ghost Kitchens: This is a Restaurant consulting firm and concept incubation team based in Philadelphia PA.
Related:
Sabi Am: Story, Founders, Investors & Funding Rounds
Burn Manufucturing: Story, Founders, Investors & Funding Rounds