Founded in 2020 by British-born Nigerians Ladi Delano and Jide Odunsi, Moove is democratizing vehicle ownership in Africa by providing revenue-based vehicle financing to mobility entrepreneurs.
Moove was founded in response to the challenge faced by over 2 million African mobility entrepreneurs – the lack of access to vehicle financing.
Moove was initially built to solve this problem in Lagos and has since expanded to 6 cities across Africa. They are now taking their revenue-based financing model globally to serve the millions of mobility entrepreneurs in emerging markets around the world who have limited or no access to vehicle or vehicle financing.
By embedding its alternative credit scoring technology onto ride-hailing, e-logistics, and instant delivery platforms, Moove can use proprietary performance and revenue analytics to underwrite loans to drivers that have previously been excluded from financial services.
Over three million rides have been completed in Moove-financed vehicles across six markets – Lagos, Accra, Johannesburg, Cape Town, Nairobi, and Ibadan – and three product categories – cars, trucks, and motorbikes.
At Moove, they are a team dedicated to their mission to drive productivity and success for the world's mobility entrepreneurs by democratizing access to vehicle ownership.
Their values embody everything they do, as they not only help them be the best employees for one another but also their customers.
How it Works
Africa is home to more than a billion people, and a majority have limited or no access to vehicle financing. In 2019, the region had fewer than 900,000 new vehicle sales, compared to 17 million recorded by the U.S. that same year.
Owning a car is a luxury for most of the population, and startups such as Moove are looking to provide a long-term fix through vehicle financing for those who can make money off owning cars — gig drivers or mobility entrepreneurs, as Moove describes them.
Moove, which deals with new cars, is a flexible option for drivers who want to get into the business of ride-hailing without having to borrow from car owners or take bank loans to finance cars bought from dealerships.
Drivers sign up on the platform and, once verified, are trained and sign contracts with Moove to access loans to buy or rent cars.
The company gets these drivers on Uber's platform, its exclusive partner across Africa and then deducts weekly rental fees from their earnings before transferring the balance to their accounts.
The loans are between 12 and 48 months, and when drivers repay them (at an 8% to 13% annual interest rate), they own the cars.
Founders
Iyinoluwa Aboyeji
Iyinoluwa Aboyeji is the Founder and former CEO of HOF portfolio company Flutterwave, a business building payments technology and infrastructure to connect Africa to the global economy.
Under his leadership, the company has become one of the fastest-growing payments technology businesses of all time, processing over $2B across over 50M transactions, and attracted significant investment from experienced players in the space, including Y Combinator (investors in Stripe), Greycroft (investors in Braintree), Green Visor Capital (led by the Former CEO of Visa), and Mastercard.
Previously, Iyinoluwa Co-Founded Andela, Africa's largest engineering organization with over 1000 software engineers that have received investment from Mark Zuckerberg and Google Ventures.
Iyinoluwa holds a B.A. in Legal Studies from the University of Waterloo and sits on the board of several institutions including Paris' Share Africa Project, Rainbow Educational Services Limited, and Filmo Realty.
He served as the Deputy Director General for Madam Oby Ezekwesili's 2019 Presidential Campaign, is a World Economic Forum Young Global Leader, a Forbes 30 under 30 honoree, and a member of Nigeria's Industrial Policy and Competitiveness Advisory Council.
Jide Odunsi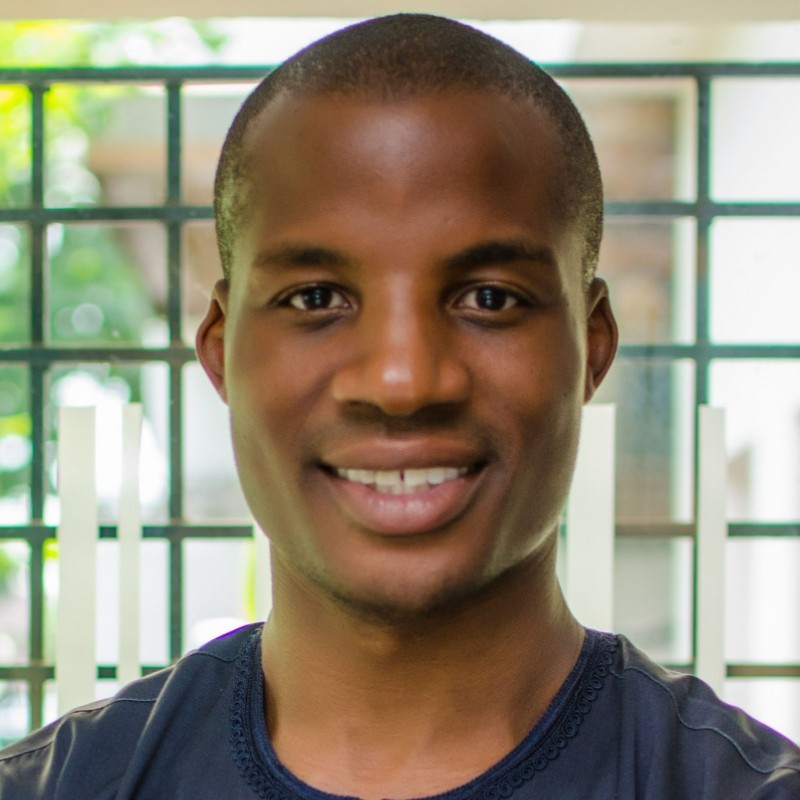 Jide Odunsi is the Co-Founder and Co-Chief Executive Officer of Moove Africa.
Investors & Funding Rounds
IFC, Emso Asset Management
Moove has raised US$20 million in funding from the UK government's development finance institution (DFI) British International Investment (BII), formerly known as CDC Group.
The company is working on global expansion after raising $105 million in a Series A2 round consisting of equity and debt back in March, and it has now added US$20 million from BII, which has made a four-year structured credit investment in Moove.
The funding brings the total raised by the startup to just short of US$200 million.
The funding from BII will enable Moove to purchase and import brand-new fuel-efficient cars into Lagos, which will be leased to drivers who can then earn their way to asset ownership over a three to four-year period.
This will also alleviate one of the key blockages to the development of ride-hailing transportation infrastructure in Nigeria's commercial capital.
Additionally, Moove Africa has raised $105 million in new Series A2 financing.
Existing investors Speedinvest, Left Lane Capital, and the latest. ventures (the first two are lead investors from its Series A) led this round, shared between $65 million equity and $40 million debt.
New investors such as AfricInvest, MUFG Innovation Partners, Latitude, and Kreos Capital participated.
The revenue-based vehicle financing platform will use the funds to scale its model to gig drivers in other vehicle classes such as three-wheelers and buses.
While the new Series A2 round will provide Moove firepower to scale across its present markets, it also helps the company move into new markets outside Africa.
Main Competitors
Velocity: This provides revenue-based financing to online businesses.
Paystack: It lets businesses accept payments via credit card, debit card, money transfer, and mobile money on their websites or mobile apps.
Perpay: This is an all-in-one FinTech app providing underserved consumers with an easy way to make purchases, pay over time, and build credit.
Related:
Watobe: Story, Founders, Investors & Funding Rounds
LifeQ: Story, Founders, Investors & Funding Rounds