Gradely NG: Story, Founders, Investors & Funding Rounds
Gradely was co-founded by Boye Oshinaga, Femi Ibiwoye, Seyi Adelaju, and Babatunde Caleb.
The startup uses AI to help parents and schools intervene in real-time to plug student learning gaps.
Gradely provides an adaptive learning platform that allows early identification of learning gaps and recommends specific ways to close them.
Through the deployment of personalized homework as well as other periodic tests taken by kids, teachers, and parents, Gradely can recommend a course of action as well as products and services to buy.
Gradely is Nigeria's first truly personalized learning platform that empowers educators and parents to make a difference in their ward's learning outcomes and produce more globally-competitive learners.
To do this, they are providing the tools, content, and people that can support the learning process of every student.
They also believe that with more real-time data and feedback on the learning process, teachers and schools can notice each individual's learning gaps and fill those gaps in more efficient ways, and therefore, they strive to be school process-friendly, parent-first and teacher-led.
There are already almost 70 schools using Gradely to digitize homework for their students, while the team has curated over 4,500 Math practice questions and more than 80 video lessons for WASSCE and International General Certificate of Secondary Education (IGCSE). It also now offers live online tutoring.
How it Works
For Schools
Gradely offers students access to tons of online learning features to help keep them engaged throughout the learning period.
Just like in a physical school, Gradely online students are assigned to various classes where all their learning activities will be conducted and monitored by their teacher online.
Because Gradely is a personalized learning platform, students are at liberty to learn at their own pace.
Their team of developers has designed Gradely in such a way that it accommodates a multitude of needs and preferences for the students.
While some attend live lessons through Gradely's video conferencing tool, others can download pre-recorded video lessons and discuss unclear topics or ask questions via the live class feed. This feature allows for student-teacher collaboration.
If the teacher decides to give a quiz or homework at the end of the day, Gradely automatically alerts every student in the class that there's an assignment due on a specific date and time.
Additionally, the students may also decide to have fun while still studying at the same time with Gradely gamification.
Engaging Class Experiences
Schedule and hold live video classes for various class subjects and levels. Share class recordings instantly and engage students in discussions on an interactive class feed.
Powerful Assessment Tools
Create different assessment formats and make use of a mapped questions pool to simplify the process of creating homework. Hold proctored exams that prevent cheating.
Personalized Learning Paths
Leverage AI-assisted recommendations for each student as well as hundreds of practice and video lesson resources to support them on their personalized learning paths.
Students Progress Reports
View students' performance at a glance and see which students are excelling or lagging on various topics across different subjects. Export reports to CSV or PDF.
Curriculum
Gradely combines the best of both worlds. They are the only LMS provider in the country that offers curriculum-aligned content (question pools, practice, and video lessons) as a way to personalize learning in the classroom.
They currently have questions for Mathematics, English Language, and Biology for all classes and in the Nigerian and British curriculums. All other subjects will be available as time goes on.
They also have video lessons for Mathematics, English Language, Agricultural Science, Biology, Chemistry, Physics, Further Mathematics, Accounting, Commerce, Civic education, CRK, Economics, French, Literature in English, and Yoruba/Hausa/Igbo for Senior Secondary classes. Videos for other classes are in production.
For Parents
As a parent, you can simply click on the "Invite your school" button on your dashboard, after signing up as a Parent via www.gradely.ng and adding your child.
As a School owner, registering your school on Gradely is also not a hard nut to crack. Simply visit our website at www.gradely.ng and click on the "sign up as a school" button.
Thereafter, you proceed to create an account for your school. When this is done, you can then begin to set up your school in the online space.
Note, however, a monthly subscription fee of Three thousand Naira (N3000) per student will be required for full access to Gradely's online school features.
Even though online learning is not the same as homeschooling, parents of online students need to be prepared to take nearly as active a role in their child's education.
They can be like the in-person learning coach for their children, which is why with Gradely, after signing up parents can easily invite their children's schools and become part of their children's learning process/progress through real-time collaboration with the school personnel/teachers.
CatchUp with Daily Recommendations
Get new Practice and Video Lesson recommendations daily for your child. Keep getting new recommendations as they complete practice sets of different topics and difficulty levels.
Just-in-Time Tutor Interventions
Schedule an on-demand tutor to assist with difficult concepts or entire topics and subjects. Tutors are experienced, passionate, and eager to set your child on the right path.
Integrate with School Work and Assessment
Bring your school on board their learning journey, and don't miss out on class activities and homework. See school work and personal work all in one place.
Progress Reports on your Dashboard and in your Inbox
Get reports on their learning progress and mastery levels in real-time on your dashboard or directly in your inbox weekly. Manage topics to focus on and guide their journey.
Technical Requirements
All you need to get started with Gradely is a computer, a tablet, or even a mobile phone with a connection to the internet.
If your students are learning or practicing with non-video content such as homework or quizzes, they'll essentially be using at least 300MB per week.
However, with video lessons, live classes, or one-on-one live tutoring, data usage of 1GB is consumed per week.
Founders
Boye Oshinaga
Boye Oshinaga is the Co-Founder, Head of Growth and Operations, and Executive Director at Riby Finance.
Seyi Adelaju
Seyi Adebajo is the Co-Founder and Founding Engineer of Metaphor Data.
He attended Bowen University, Iwo.
Femi Ibiwoye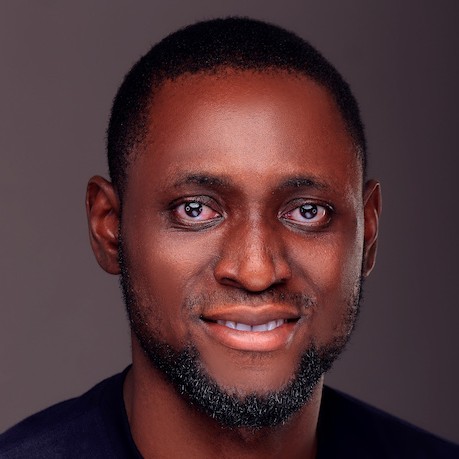 Femi Ibiwoye is the Co-Founder and CTO at Gradely.
Babatunde O. Calebs
Babatunde Calebs is the Co-Founder and Product Lead at Gradely.
Investors & Funding Rounds
Microtraction
Nigerian VC firm Microtraction has announced its first investment, this time in an Edtech startup, Gradely.
This will be the VC firm's 13th investment all around and only its 2nd investment in an ed-tech startup.
VC firm Microtraction invests in startups at the very earliest stage of their development and has so far backed a host of Nigerian startups, like Accounteer, Riby, Thank U Cash, CowryWise, and Wallet.ng, Schoolable, 54gene, Termii, and Festival Coins, as well as Ghana's Bit Sika.
Using the funds, Gradely's approach will move closer to improving the country's recurring mass failure in certificate examinations thereby producing qualified students that are ready for the next chapter of their educational journey and are confident in the team's ability to pull this off by driving improved retention and results for primary and secondary school students in Africa.
Main Competitors
Growth Tribe: This empowers adults to always be learning.
SchoolVoice: It simplifies communication between schools and parents. Saving time on communication with SchoolVoice predefined one-tap responses.
VoltDB: This is an in-memory SQL database combining streaming analytics with transaction processing in a single, horizontal scale-out platform.
Related:
Alfluence: Story, Founders, Investors & Funding Rounds
Munyax Eco: Story, Founders, Investors & Funding Rounds
Blue Gold Works: Story, Founders, Investors & Funding Rounds