The story of Koa can be traced back to MEST Africa as it's the first place the two co-founders met and worked. But the idea to start a company together hadn't been born yet.
They were only heavily involved in MEST's mission, which is to incubate and help scale African entrepreneurs and startups, and were exposed to a lot of people and the process of building solutions for African problems.
After leaving MEST Africa, the duo forayed into different businesses but kept in touch and would always meet up whenever they were in the same city. In early 2020, they became colleagues again and started working as startup scouts for an early-fund venture capital, Microtraction.
They went ahead to speak to thousands of people in Kenya and discovered that 60% of the people relied on inefficient Informal Saving Groups and Cooperatives to save and access financial products.
It became more obvious that the lack of a seamless saving option is another big factor aiding the problem. So they started deliberating about solving the problem the same way PiggyVest and Cowrywise are doing in Nigeria.
In December 2020, they finally founded Koa with Bubunyo Nyavor, their old colleague from MEST. The platform went into beta in April and was launched to the public in June.
The platform makes it easy for users to set personal saving goals towards a particular expense like paying school fees, buying a new phone, car, or even marriage. The app nudges users by sending them daily, weekly or monthly reminders to deposit into the goals they set. Koa also makes it easy for users to track their progress so that they won't slack or help them back on track when they do.
Digitally, some banks offer savings products to Kenyans. But Koa still sees an opportunity because banks are generally a less popular savings destination for an average Kenyan, as evident in the aforementioned stats.
The founders are banking that it will be different from Koa. Its first product is a savings app that allows consumers to deposit, save and earn interest on their money.
When users log into the app, they can begin to create savings goals in different pockets, a replica of what exists offline — where users would normally save across different informal savings groups for various reasons.
Alongside savings, Koa also provides financial and educational content for users to help with engagement. Users on the platform have now saved more than $40,000 and the company is heading toward a double-digit growth week-on-week in both users and deposits. Koa also recently raised an undisclosed pre-seed investment from angel investors across Africa, Europe, and the U.S.
How it Works
Savings
It's not only difficult for Kenyans to save; the lack of access to formal financial products also made it hard to invest.
So, Koa is killing two birds with one stone by holding its users' money in a money market through a partnership with Britam, an asset manager in the Kenyan market.
On Koa, users earn up to 10% interest on their money annually, depending on market conditions. They also earn interest daily, which is good because they see their money grow in real-time. This strategy has helped to cement the gospel of building wealth through saving and passive investing.
Emergency Fund
The best size for an emergency fund depends on several factors, including your financial situation, expenses, lifestyle, and debts.
Koa recommends that you should save enough to cover anywhere between three to six months' worth of expenses, which can help you weather a financial emergency.
Make the savings regular eg: every month, which will help you be consistent and achieve your goal.
View your emergency fund as an insurance policy and once you have it, guard it carefully. It's not a piggy bank or for incidental expenses.
In fact, as your salary rises, be sure to up the amount to match your new situation and you can use the fund only in the event of an emergency and spend it carefully.
Founders
Alexis Roman
Alexis Roman is the Co-Founder & CEO at Koa.
Roman was born in Paris but moved to Togo as a child where he stayed and schooled until he moved to Canada to study economics and finance.
He started a business after school but later decided to go work in a traditional financial institution, which he called a mistake that came with lots of needed experience. He moved back to Africa to join MEST Africa in Ghana.
Delila Kidanu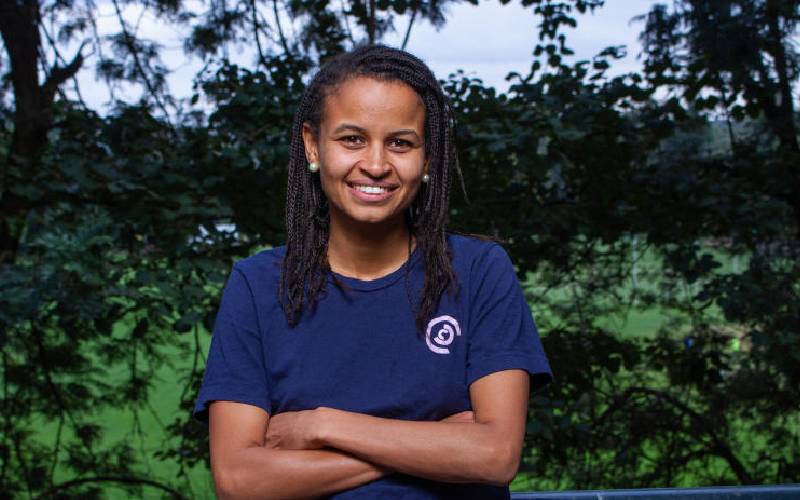 Delila Kidanu is the Co-Founder & COO at Koa Technology.
Kidanu was born in Ethiopia, moved to Kenya as a child, and lived there until she went to the UK to study international relations and business.
She then moved to Sweden for a master's degree in innovation management and entrepreneurship.
She proceeded to work with an NGO in Belgium to drive policies around global education before she moved back to Kenya to consult for international companies looking to set up shops in East Africa. After doing that for a while, she joined MEST Africa.
Investors & Funding Rounds
Catalyst Fund
Catalyst Fund, a global accelerator managed by BFA Global, announced the 8th cohort for its Inclusive Fintech Program.
The accelerator runs the flagship program annually and with a focus on Kenya, Nigeria, South Africa, Mexico, and India, selected startups receive £80,000 (~$100,000) in grant capital, six months of support, and connections with follow-on investors.
The seed funding capital in emerging markets goes to companies with at least a woman on their founding team. The numbers are lower for later-stage funding despite evidence that investing in gender-diverse teams leads to more substantial business outcomes.
These startups will join the Catalyst Fund's existing portfolio of 37 companies, which have raised over $122 million in follow-on funding since 2016.
Main Competitors
Finja: This is a financial services platform that offers payments, lending, and collection services to professionals and SMEs.
East Ventures: It is an early-stage venture fund focusing on SEA and Japan with 4 unicorns in its portfolio.
Redpoint Ventures: It partners with visionary founders to create new markets or redefine existing ones at the seed, early, and growth stages.
Related:
Stitch: Story, Founders, Investors & Funding Rounds
TymeBank: Story, Founders, Investors & Funding Rounds