Founded by Jude Dike and William Okafor in July 2021, GetEquity is a fundraising and venture portfolio management company that aims to reduce friction between founders and the funding they need by giving them access to a wide range of funding options.
Dike and Okafor, who are blockchain engineers, are building a blockchain exchange platform, and Temitope was working around a big data analytics product. But, on getting into the Mozilla Accelerator, the trio realized that they could "merge forces" and build one of the most innovative products in Africa.
Get Equity is a private marketplace for investors and companies to trade digital securities and assets privately and securely, the platform allows companies or enterprises to digitize their assets and creates liquidity for them by connecting them to investors and syndicates who can buy and sell these assets.
Startups can list themselves on the GetEquity platform and market to institutional investors and public users. GetEquity enables anyone to buy equity in a listed startup for as little as US$10.
Across the world, investing in early-stage businesses is not usually a public affair; it is mostly available to capital institutions, top-tier individual angel investors, syndicates (a group of angel investors), and sometimes, family and friends.
Though this is still largely the case, startups like GetEquity are making a decent effort to disrupt this privileged arrangement and open up the space to any interested party.
On GetEquity, startups get instant access to several angel investors, syndicates, and institutional investors.
Startups also get the chance to raise investment from their communities and customers, giving ownership and building a stronger sense of belonging with their most loyal customers.
How it Works
GetEquity is a digital platform for private companies to raise capital from pre-identified investors via private placement.
It was created to invest in their friends, since there should be easier ways to invest in companies they share the same mission or values with, for them, every startup is a movement to build the future.
They want to bring more of these movements to others, they want to democratize venture capitalism.
Additionally, they also want to fund thousands of strong founders, get their businesses off the ground, and turn them into rockets.
However, it is illegal for us to endorse or recommend any company. Even if it wasn't they want to avoid being a 'gatekeeper' that cherry-picks and chooses the companies worth funding, that is your responsibility, there is to list the very best ones they believe have high potential.
They do not endorse any company listed on the platform, while they may from time to time have conversations with these companies and promote their profiles, all information sent to them is fact-checked as true by them before they list, however, they have no control after listing, they do their very best to screen for fraudulent ideas and that is why they thoroughly research the founding team and ensure they are compliant with the law before they onboard them to the platform.
Investments
Startups listed on GetEquity share monthly updates which are accessible via their profile on the platform.
They advise you to constantly stay up to date with companies you have invested in via these updates and other announcements shared by these companies on their official channels. If you choose to exit your investment, you can do this through the secondary market.
if you invest wisely, you stand a huge chance of making money, The best advice they can give is, Invest only in what you understand and preferably love, if you are a customer, use the product, 10x likely it's a good investment, if you like to support the idea and do not have a clue, consider doing tiny research or listen on their education series or meet the company programs to understand what these companies do.
For them, investing in startups is not just about the return, to invest in something as risky as a startup, it's best if you are mission-driven like them to change the world and make it a better place, one company at a time.
Security
They ensure to run proper due diligence on both investors and companies on the platform, they want to build a safe, private community interested in building solid companies changing in the future, and they will keep ensuring to safeguard as much as they can.
They also make use of highly encrypted technologies to keep the bad players away and they update their technology stack to further improve security.
Companies
They are platform agnostic meaning they fund all tech-enabled and technology businesses dealing in all sectors that run the economy.
From digital currency businesses to logistics, entertainment, gaming, lifestyle companies, Food, education, mental health care, healthcare you name it, common things they look out for.
Market demand determines the valuation of a company, valuation shifts with time, dependent on the number of capital-chasing startups, for early-stage high-growth startups the valuations start from a range of $500k upwards for their first financing, Companies that have raised from other investors and gone through several rounds of financing are worth more, mature revenue-generating companies are worth more, companies in sectors that investors consider 'hot'( this sector trend varies) will have significant valuations, to get a reasonable sense of valuation, look at who funds companies in this space and check sizes they drop, do they have lead investors, are they experienced, etc.
Risk Controls
GetEquity employs the services of a world-class legal and financial and venture analysis team to ensure that an exhaustive due diligence process has been carried out, keeping our investors' best interests at heart.
There is significant risk in investing in startups, therefore, they encourage you to only invest in amounts that you can afford to lose, they understand startups are very hard, and even the best founders fail.
Rates
The amount of time it takes to see a return is highly dependent on the type of investment contract the opportunity list, it could be in the following classes:
a) Convertible notes called C-Notes: C-notes are like debt instruments where the company takes on debt but with a big difference, In the context of seed financing, the debt typically automatically converts into shares of preferred stock upon the closing of a priced round.
b) Dividends: Depending on a specific investment agreement, the dividends are a percentage of profits, therefore, the amount of time to see a return depends on how profitable a business is, and in most businesses, profitability takes a while.
Accessibility
Individuals outside of the United States can invest using GetEquity. However, the minimum age is 18 as all individuals are required to upload a valid government-issued ID for verification purposes.
Tokenized Equity
tokenized equity is a digital version of real security assets. They're like the synthetic version of real equity.
The tokenization of these securities means they're easily accessible to everyone and are easy and safer to trade.
License
All offerings on the GetEquity platform are listed through Regulation S offerings of the US Securities and Exchange Commission.
Therefore, investors are covered through different fundraising instruments like CrowdSAFE, SAFE, participation agreements, and private placements which are specified on the offering investment page.
Founders
Jude Dike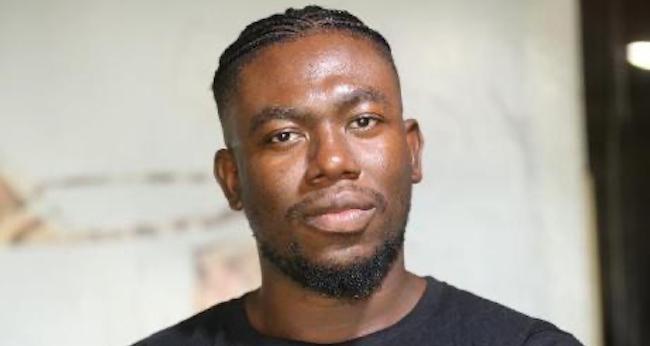 Jude Dike is a CEO and Co-founder at GetEquity.
He is also a venture partner at Wefunder, the largest crowdfunding platform in the US, and RaliCap, a $30m+ fund specializing in B2B infrastructure across evolving economies.
He has been an Operator in the tech space, with about a Decade's experience working in the African, US, and Asian tech space.
He attended the University of Lagos.
William Okafor
Williams Okafor is a CTO and co-founder at GetEquity.
William is a software developer and a tech enthusiast who is passionate about using cutting-edge technology and innovative thinking to solve relevant problems.
Investors & Funding Rounds
Greenhouse Capital, Microextraction
GetEquity announced the completion of an undisclosed six-figure funding round led by GreenHouse Capital (GHC).
The leading African fintech investment fund supports early-stage startups and GetEquity has already benefited from the firm's advice and mentoring through GHC Founding Partner Bunmi Akinyemiju and Principal Ruby Nimkar.
This investment coincides with the recent launch of GetEquity's first product, a VC offering that aims to easily connect funders and startups and increase Africa's global tech footprint.
Startups request listings on the GetEquity platform and connect with institutional investors and public users.
Anyone can buy equity in listed startups for $10. Startups that have already joined include Breeze, Onboardly, and Nguvu Health.
Main Competitors
DAOLaunch: This is a decentralized Venture Capital.
Seedrs: It is a UK-based investment and crowdfunding platform.
VentureCrowd: VentureCrowd, an investment crowdfunding platform, provides access to fractional equity and property and credit investment opportunities.
Related:
MarketForce: Story, Founders, Investors & Funding Rounds
Ada Animation: Story, Founders, Investors & Funding Rounds