Launched in mid-2018 by co-founders and co-CEOs Timothy Nuy and Tonderai Mutesva, Finclusion has developed a product offering that focuses on creating value for employers, employees, and consumers while closing the credit gap that persists on the continent.
It does this via three core competencies. Its Earned Wage Access product gives employees access to earned and future wages through an employer distribution model, while its SME Finance module provides SMEs with secured working capital loans, asset finance, and BNPL solutions for their end customers.
Finally, its Transactional Banking product offers cards, savings accounts, and insurance to customers within its ecosystem.
African customers are in dire need of credit. But from a long-term perspective of a company offering just loans, it can be hard to compete with other lenders that provide deposits and investments, financial services that any lender, backed with years of customers' credit history, can efficiently cross-sell.
Since 2018, Fin, taking a cue from other credit-first neobanks, has built consumer-facing credit products to close the credit gap in the countries where it operates, including Tanzania, Namibia, South Africa, Eswatini, and Kenya. Its offerings are also diversified.
There's SmartAdvance, where Fin, via employer partnerships, offers solutions for employees' financial well-being.
Its wage streaming product provides payroll loans and future wage loans where employees can take loans off the back of their salary, deduct them from their payroll and lend through employer relationships.
There is an insurance product too, with savings products, cards, and buy now, pay later offerings via a merchant network, still in the pipeline.
Fin plans that the consolidation of its footprint across Africa under this identity will accentuate its ambition to dominate the neobank space across Eastern and Southern Africa, which has seen players such as TymeBank, Kwara, Koa, and Fingo emerge in recent years.
How it Works
Fin Payroll Loans
Leveraging the use of technology developed in-house, Fin Payroll Loans delivers innovative and simple financial products, including personal loans and insurance, to enable and empower employers, employees, and consumers.
Fin Payroll Loans currently services leading African brands in the FMCG, medical services, and retail sectors. It is a registered financial services provider.
Fin Online Loans
Fin Online Loans offers personal credit through an online portal, using smart technology, where customers can apply for credit online or through the Fin Online Loans app within minutes.
Their system offers personalized credit based on positive payment behavior, allowing their customers to get money when they need it on better repayment terms.
Fin Cover
This authorized financial services provider offers insurance products and employee benefit solutions for individuals and employers, including funeral cover, commuter cover, credit life, and group medical insurance.
These services are supported by smart technology to make the application process easy and enable customers to maintain control of their insurance products online.
MediFin
Established in 2012, Fin Medical Loans is one of Southern Africa's largest, independent Medical Finance and Financial Service Providers.
Fin Medical Loans is all about enabling everyday South Africans to proceed with their medical procedures if they are unable to immediately cover the costs.
Fin Kenya
Fin Kenya is a lender with a unique approach to credit, focusing on financial education, asset financing, payroll loans, and SMEs in Kenya.
With thousands of happy clients contributing to its books, Fin Kenya aims to improve people's lives through simple, convenient, and accessible financial solutions.
Fin Tanzania
Fin Tanzania is a lending-only financial institution incorporated in Tanzania in the year 2020.
The company is a subsidiary of Growth State East Africa whose shareholding includes Growth State Holdings and Fin Group.
The company has sister operations in Tanzania, South Africa, Swaziland, and Namibia.
Fin Pay
Fin Pay, South Africa's niche Instant Credit Provider. They enable South Africans to obtain the products and services they need to enrich their lives, even if they can't immediately cover the costs.
Fin Home Loans
Fin Home Loans provides responsible, affordable, and transparent housing credit solutions that make a difference in people's lives as they look to build or buy their dream homes.
Fin Ventures
Fin Ventures are the company's minority participation in three areas:
B2C: Consumer-facing vertically focused companies supported by Fin's credit and financial services expertise.
B2B: Business-facing vertically-focused companies informed by Fin's own services needs.
Credit Institutions: Operators in the same space as Fin in which Fin holds participations with the potential to add them to the group in an expansion to new markets.
Founders
Timothy Nuy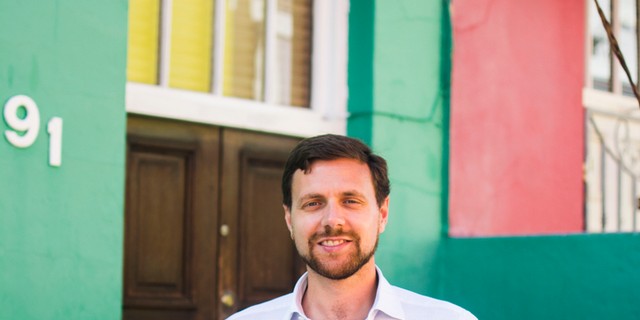 Timothy Nuy is the Co-Founder and Co-CEO at Finclusion Group.
Additionally, Timothy Nuy has had one past job as the Deputy CEO at MyBucks.
Investors & Funding Rounds
Lendable
Finclusion Group has announced an additional US$2 million in funding as it rebrands as part of brand integration.
The company raised a US$20 million funding round earlier in the year and has now added a further US$2 million to that.
This funding comes from existing investors Leonard Stiegeler, who is also joining the board of the company, as well as Sudeep Ramnani and Jai Mahtani.
It is also announcing a brand integration across its markets. Finclusion Group is now known as Fin, with subsidiaries in its core markets following suit – Fin Kenya (formerly TrustGro); Fin Tanzania (formerly Fikia Finance) and Fin South Africa (with its products now being SmartAdvance by Fin, NiftyCredit by Fin, NiftyCover by Fin, MediFin and e-Fin).
With this step, the company is consolidating its footprint across Africa under one identity and highlighting its ambition to be the leading international neobank across Eastern and Southern Africa.
The funding, meanwhile, will be used to add new, fully-integrated territories to its business and develop new offerings, specifically in support of microfinance banks wanting to offer more financial services with the help of Fin.
Main Competitors
Chaka Technologies: This is an Investment Passport for Africans and African businesses to trade global capital markets.
Hippo Insurance: It is an InsurTech company that uses technology to help homeowners maintain their properties.
Nuvei: This is the payment technology partner of thriving brands.
Related
OurPass: Story, Founders, Investors & Funding Rounds
Pezesha: Story, Founders, Investors & Funding Rounds