Easy Solar began operations in 2016, focusing on solar-powered lanterns and home systems for low-income, rural customers without access to electricity.
In 2020, the company expanded its "Buy Now, Pay Later" model to finance a wider range of energy-efficient appliances and consumer electronics, which includes smartphones, cookstoves, and appliances such as TVs, fans, and freezers.
Through its extended distribution network and innovative partnerships (local banks, government-backed payroll deduction for civil servants, and mini-grid companies), Easy Solar addresses the needs of both off-grid and on-grid customers looking for reliable, life-improving products.
In 2019, Easy Solar was awarded Social Entrepreneurs of the Year by the Schwab Foundation and World Economic Forum for its commitment to advancing SDG7 in last-mile communities, ensuring no one is left behind in the clean energy transition.
Since 2021, Easy Solar has also been catering to the needs of larger residential, commercial and industrial customers through its "Power Solutions" business unit and is on track to have installed over 1.5MW of power by the end of 2022.
Easy Solar is also a last-mile distribution company and asset financier making high-quality energy products affordable & accessible.
As of March 2022, the company powers the lives of 750,000 people in Sierra Leone and Liberia.
Easy Solar has invested in the deployment of more than 470 points of sales in communities and is capable of handling physical inventory and receiving cash transactions.
To ensure its products are affordable to most, Easy Solar allows customers to pay overtime through a "Buy Now, Pay Later" financing structure enabled by pay-as-you-go technology.
For most of its customers who remain unbanked, this is their very first step toward financial inclusion.
Easy Solar has over 300 full-time staff across Sierra Leone and Liberia, with 50% of women in senior management.
How it Works
Registration
Easy Now needs your contact details to send you the proof of purchase for the service you bought and to contact you in case we do not manage to perform the delivery/installation, either because the receiver cannot be reached or because the receiver refuses the service.
Contract
Easy Solar needs to sign a contract stipulating the sale conditions with the end user, regardless of who makes the payments.
This contract stipulates Easy Solar's responsibilities towards the end user, ensuring a high-quality service and giving the end user ownership of the products. They need their signature to confirm they are aware of these sale conditions.
Payments
Easy Solar accepts debit and credit cards that are issued by either Visa, Mastercard, or American Express.
However, paying with someone else's card is not allowed and there are no extra fees charged by Easy Solar for paying by credit or debit card.
If your card is declined, the best thing to do is to contact your card issuer's payments or authorization department who will be able to give you more information. Easy Solar will not be able to see the reasons for a declined card payment.
Additionally, your bank is the one converting your payment from your bank account currency to the currency selected. This exchange rate is decided by your bank and Easy Solar does not have control over it.
Warranty
Easy Solar lanterns, home systems, and cookstoves have a two-year warranty. All large appliances such as TVs and fans are covered for one year.
Easy Solar's warranties protect customers from defects from factory faults.
Damages from normal wear and tear, alterations, misuse, neglect, accident, service by non-authorized service centers, or acts of God are not covered under these warranties.
If there is a fault with a product, the receiver can bring the broken unit to the nearest shop to be replaced or repaired. As long as it's within the warranty period, it will be covered free of charge.
Appliances
The mobile phone charger is compatible with nearly all mobile phones. Apart from that, only Easy Solar supplied appliances can be used with our solar systems.
Refunds
A refund can be requested, yet a 5% administration fee will be charged. If the system has already been delivered/installed a refund is no longer possible and it can take 5 to 10 business days from the date of the request.
Market Size
Easy Solar operates in Sierra Leone and Liberia. However, they have plans to offer online payments to other countries as we expand to other markets in the future.
Founders
Alexandre Tourre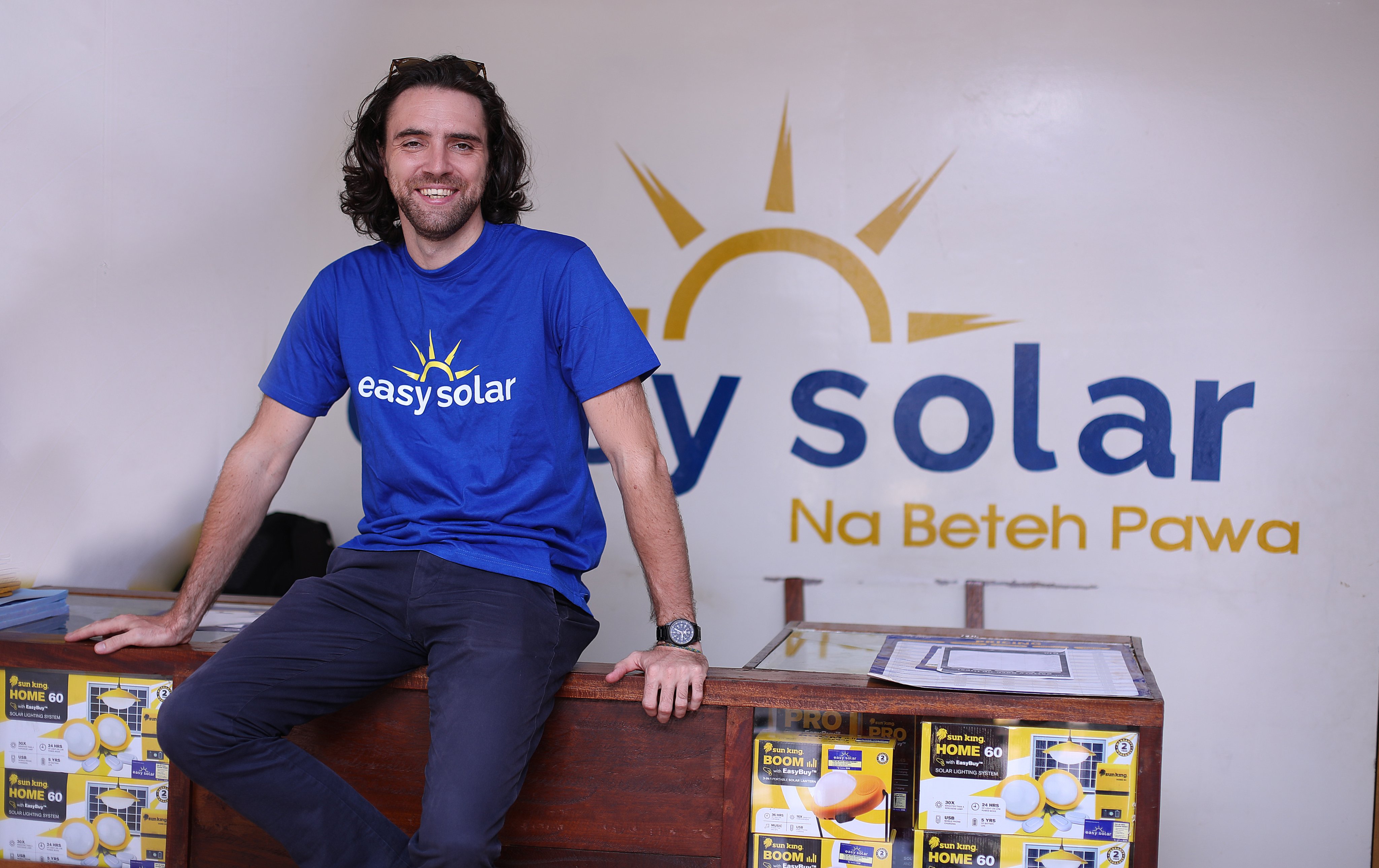 Alexandre Tourre is the CEO and Co-Founder at Easy Solar.
Currently working on building a sustainable and profitable business in the distributed energy sector in West Africa and has 5 years of M&A, Strategy, and Financial consulting behind me and an itch for solving public policy problems with efficient and innovative solutions.
He has two Master's Degrees (in Advanced Computing and Energy & Telco) and worked for 5 years at PwC before joining Columbia SIPA's MPA program to thrust my transition into the realm of people who try to make the world a better place.
Additionally, his areas of interest include energy access, technology for development, technology for governance, anti-tax evasion policies, anti-money laundering regulation, and Private Equity in Africa.
He also channels his energy and creativity into programming and research side projects.
Nthabiseng Mosia
Nthabiseng Mosia is the Chief Commercial Officer and Co-Founder at Easy Solar.
She is passionate about crafting solutions at the nexus of energy, fin-tech, and development.
Nthabiseng Mosia studied at the University of Cape Town and Columbia School of International and Public Affairs.
Eric Silverman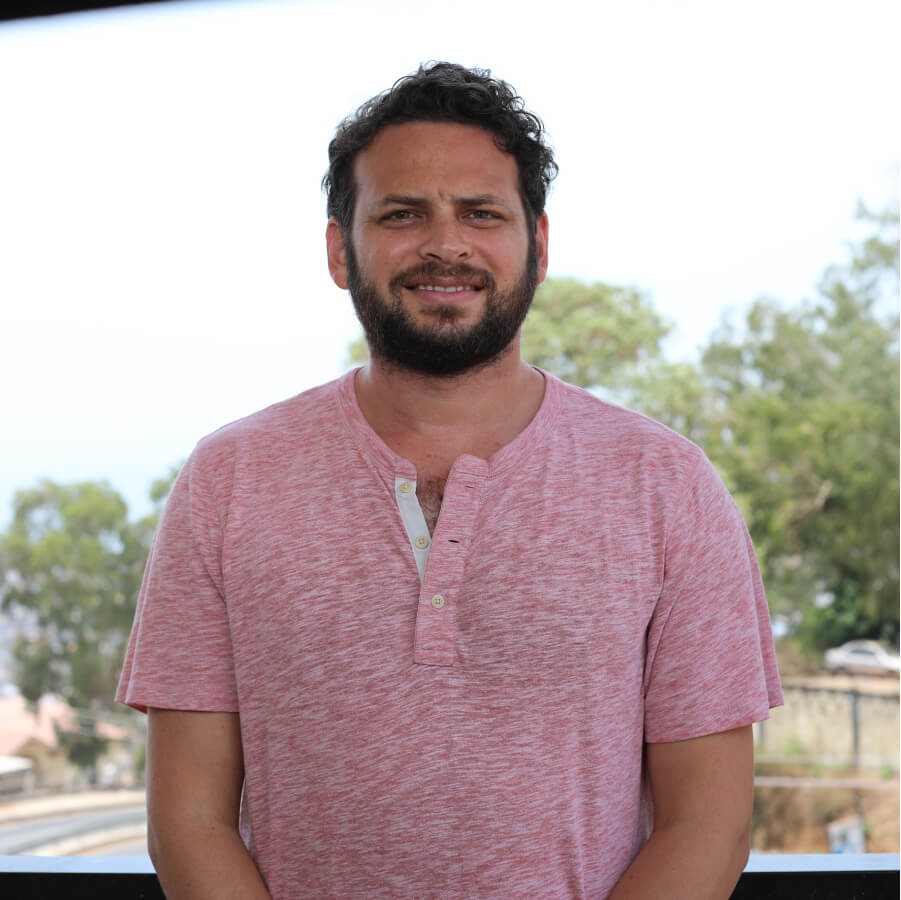 Eric Silverman is the Co-Founder and Sales & Operations Director at Easy Solar.
Eric Silverman studied at Skidmore College and Columbia School of International and Public Affairs.
Investors & Funding Rounds
Acumen, FMO, Trine
Easy Solar has closed a $5m round of funding including a $3 million Series A Equity round led by global impact investor Acumen and FMO, the Dutch entrepreneurial development bank, in addition to a $2m debt facility from investment platform Trine.
The funding will enable Easy Solar to scale its reach in these markets, where the vast majority of the population is off-grid, while simultaneously expanding its portfolio of products for existing customers.
Main Competitors
Dcbel: It offers AI-driven sustainable technologies which enable people to leverage solar energy to power their cars, homes, and lifestyles.
Zeepay: This is the fastest-growing fintech focusing on digital rails to connect digital assets.
Paymob: It is a digital payments enabler for emerging markets, helping small and large enterprises accept payments online and in-store.
Related:
OKHi: Story, Founders, Investors & Funding Rounds
Appzone: Story, Founders, Investors & Funding Rounds
Valenture Institute: Story, Founders, Investors & Funding Rounds