The company was founded in 2014 by two brothers, JP van der Spuy and Thomas van der Spuy, and it has since evolved, growing its product offering and capacity.
This came after the company supplied a white-labeled telephonic payment mechanism at first.
Callpay is a Payment Solution Partner to Merchants and the digital payment industry.
Their payment products are unique in every sense of the word, which combine clever innovation, ease of use, and automation to scale remotely.
Today Callpay solves the digital payment needs for some of South Africa's largest Enterprise merchants including DStv, Telkom, Sun International, and many more.
Callpay became the first PSP globally to achieve Level 1 PCI-DSS v3 compliance and the first PSP in Africa to achieve Level 1 Payment Card Industry Data Security Standards v3.2 compliant Service Provider status.
They are regularly evaluated by Pen Testers and vigorously audited by QSA's against Mastercard and VISA regulations.
Additionally, Callpay won the 2016 Global Banking and Finance Awards in London as the best Emerging Payments Company in South Africa.
From built-in fail-over, and transaction monitoring to multi-tokenization, Callpay provides discerning Merchants with unique services unmatched in the industry.
The company is also the first payment service provider in Africa to achieve Level 1 compliance with the Card Industry Data Security Standards v3.1.
The company focuses on offering payment solutions for merchants and the digital payment industry.
In 2017, the company partnered with Slide, a mobile payment software powered by PayPal's Venmo service.
One of the company's products is Express, which is a service that converts payments into pdf, email, and SMS, allowing merchants to receive payments without difficulties.
How it Works
CallPay provides you with the latest solutions available in the world of digital payments and ensures you increase your conversion rate across the web, mobile or call center.
Integrated into all payment gateways and acquiring banks, Callpay is trusted by some of the largest Enterprise Merchants.
From built-in fail-over, transaction monitoring to multi-tokenization Callpay provides Merchants with unique services unmatched in the industry.
Set-up
For the agent to assist and monitor products they simply create a SIP trunk from your PABX to their SIP Proxy.
They set up an outbound route with a special prefix to forward calls to the CallPay platform.
After this step, you can add agents and managers on the call pay manager interface. At this point, you are ready to start using the product.
Payment Switches
Currently, they already have support for PAYU, PAYU Turkey, and PayPal, but they can integrate with any PSP if it is a requirement.
Integrations
Webhooks to get real-time results as transactions succeed or fail.
Fetching account balances in real-time.
All call logs and transaction logs can be accessed via the API.
They also have samples of how to completely integrate all their monitoring products directly into your applications.
Partners and resellers also have a set of APIs to automate the creation of their merchants, agents, and licenses through their API.
Training
Opening their browser and logging into their account.
Understanding the process required to do a payment transaction via their browser and telephone.
Being able to transfer the call to the CallPay platform and answer the callback call from the CallPay platform.
Hardware
Agent Assist and Agent Monitor requires SIP trunking to the CallPay Platform, which significantly reduces call cost, if your PBX does not support SIP you will be able to find various hardware solutions (SIP Gateways) which will assist in the transcoding of calls to your current analog or digital PBX.
Internet Connection
A reliable data connection to your ISP which is capable of handling 0.1 Mbs per call (up and down) when using G.711 A-law (PCMA), the number of calls (bandwidth) you wish to handle simultaneously would determine your internet connection.
CallPay Assist
CalPay Assist allows center agents to process card payments whilst on the call with the customer at all times.
When prompted, the customer simply enters their card details using the keypad of their device.
CallPay Request
CallPay Request is a plug-and-play solution available to South African merchants.
The Solution allows call center agents to send a payment widget directly to the customer's mobile device whilst on the call using NI-USSD technology.
EFT Secure
EFT Secure is an exciting and secure way to pay for goods and services online.
It is directly connected to each South African Bank and allows the customer to conveniently pay using any of their bank accounts.
mPOS
Available on both IOS App Store and Android Play Store. mPOS allows merchants to collect card payments using only their mobile device and the mPOS app.
Payments are processed in real-time and allow merchants to send a payment receipt via sms or email.
Enterprise Direct
Enterprise Direct is their flagship payment widget for any merchants who take their online payments seriously.
The javascript.js widget provides a secure and convenient pop-up without the need of redirecting the customer away from a website.
Express-Pay by Link
Pay By Link makes it easy for a merchant to send out a payment button via sms or email to customers requesting a specific payment from them.
Express Enterprise allows a merchant to embed payments into pdf invoices, statements, emails, and sms.
Founders
Thomas van der Spuy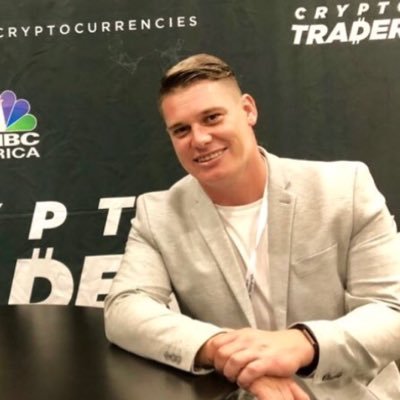 Thomas van der Spuy was the Co-Founder of CallPay.
Thomas van der Spuy attended the University of South Africa.
JP van der Spuy
Transforming Blockchain into real-world solutions is his passion. He has built and exited some great companies, with a keen eye for Crypto economics and ecosystems, and believes that Blockchain technology will shape the business of the future and will prove to be as significant as the internet itself.
Blockchain is digital DNA, its pure existence is the history of its past – securing that formula is the future of trust.
He also conceptualized a consensus mechanism called Proof-of-Ambassador because he believed that Blockchain should be distributed trust – secured by public validators with their reputation at stake, who are incentivized to secure its past.
Additionally, JP van der Spuy's Proof-of-Ambassador is an autonomously distributed public assurance, providing the community of its ecosystem with the authority to manage its democracy to create the ultimately trusted consensus.
Investors & Funding Rounds
Callpay has been purchased by a global fintech company. The majority share sale was based on the company's R100 million ($6.8 million) value, and it would raise an undisclosed amount of money to help speed the company's growth.
The startup seeks to continue solving integration issues on the African continent through partnerships with like-minded fintech companies.
Its basic aim will continue the construction of a single API to handle numerous payment service providers and tender types, while also optimizing client online payments transactional end-to-end procedures to further satisfy clients internationally.
Main Competitors
Codelattice: This is a technology solution provider established in 2009 offering customizable Digital Solutions, Software Products, and IT Services.
First Line Software: It is a premier provider of software engineering, software enablement, and digital transformation advisory services.
Hubtel: This is an eCommerce platform to organize sales processes in-store, online, and mobile.
Related:
Treepz: Story, Founders, Investors & Funding Rounds
Gamr: Story, Founders, Investors & Funding Rounds