The founders of Altech Group, Iongwa and Washikala were forced to flee their home village of Baraka in South Kivu during the Congolese civil war.
They grew up in a Tanzanian refugee camp, which only cemented their friendship from early childhood. As they grew older, their entrepreneurial spirit was evident to DAFI, a UNHCR program that promotes education for refugees.
Ultimately, the DAFI scholarship funded Iongwa and Washikala's Bachelor's and Master's degrees at the University of Dar Es Salaam.
Iongwa and Washikala knew early on that they wanted to repatriate to the DRC after graduating, to help with the country's post-conflict reconstruction. However, the specific idea behind Altech distributors was inspired by a class they took on energy and the environment.
Discovering d.light's solar lanterns on campus further piqued Iongwa and Washikala's curiosity.
They were impressed by the product's quality, affordability, and positive environmental impact. So, in February 2011, they conducted market testing by bringing 50 samples to their hometown of Baraka in the DRC.
Needless to say, the d.light lanterns were popular. Iongwa and Washikala sold their 50 samples in a flash and went on to place their first order of 1,000 lanterns.
As it turns out, the Chinese Department of Logistics mistakenly sent them 2,000 lanterns, but Altech had no problems selling double the inventory they expected.
Ever since then, they have continued to experience rapid growth. Indeed, they have distributed over 220,000 products to date across 21 of the DRC's 26 provinces.
Altech's success stems from three factors. This first-hand experience gives them deep insight into customer needs and allows Altech to tailor their products accordingly.
For instance, they crafted affordable payment plans that are adapted to local purchasing power. Moreover, this intimate understanding of customer challenges has instilled an impact mindset at Altech.
Second, Iongwa attributes Altech's success to its Solar Ambassador model. Altech has 1,600 talented, trustworthy, and ambitious young agents in its network.
These ambassadors perform typical agent roles, namely promoting, selling, and collecting payments. However, Altech's ambassadors go above and beyond.
Third, Altech makes no compromises when it comes to quality. They only sell products that are certified by Verasol and offer a two-year product guarantee as well as life-long customer support.
Their solar home systems specifically have a product lifetime of 5-7 years, providing sustainable energy long after the product has been paid off.
How it Works
Living Energy Poverty
Altech Group is Congolese and their team lives and works in the communities we serve. They also design solutions for, by, and for the Congolese people because we have lived in energy poverty.
The Right Tech For Communities
Altech Group has developed a community pay-as-you-go (Pay-Go) business model. Through a downpayment and successive installments, customers can acquire their product over days, weeks, or months.
Solar Ambassadors
Altech Group equips its solar ambassadors with the necessary skills and tools to promote, sell, collect a payment, and service our products.
Solar Ambassadors form the base of Altech's national distribution network and through constant interaction with our customers is the strength of the company.
Ambassadors are supervised by area sales managers and receive a sales commission. They are proud to have created over 300 new jobs across the DRC.
Founders
Malango Washikala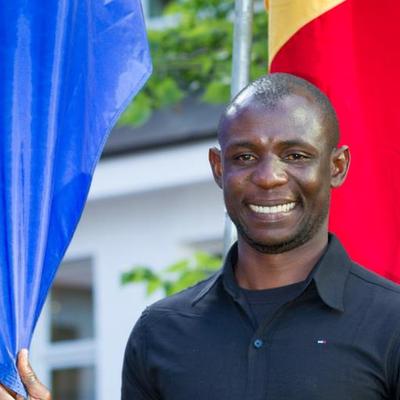 Washikala is a social entrepreneur and development specialist. As co-founder and co-director of the Altech Group, he designs and implements business models which close the clean energy distribution gap in the DRC, while addressing the energy needs of the country's off-grid and under-electrified populations and institutions.
He has also co-founded and been involved in initiatives that promote inclusive development, build leadership and promote entrepreneurship among youth, including YEH, I4RG, IED, CLI, and YALI DRC.
Washikala holds a Master's degree in Development Studies from the University of Dar es Salaam and a Business & Entrepreneurship certificate from Dartmouth College.
Iongwa Mashangao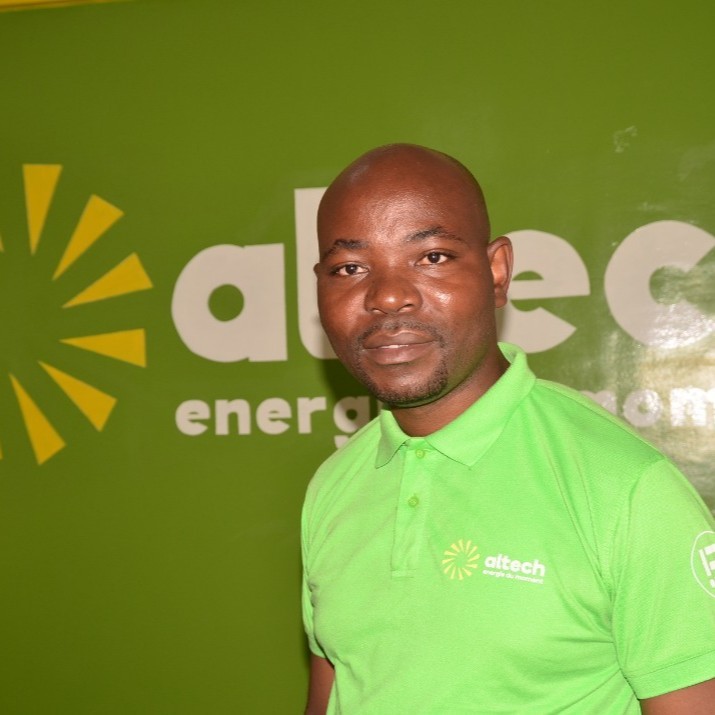 Iongwa Mashangao is a social entrepreneurial leader and development specialist. He has over seven years of experience developing and managing business models for the Base of Pyramid Customers in East and Central Africa.
In 2007, he co-founded IED, an innovation initiative that provides business-development services to promising young people in the DRC.
In 2013, he co-founded Altech Group, as well as the Maize Production and Processing Line Company. Iongwa is a 2014 Westerwelle Foundation Fellow, a 2015 IVLP US Exchange Program Fellow, a YALI Regional Center East Africa alumnus, and a 6th Global Entrepreneurship Summit DRC 2015 delegate.
He holds a BA in Education and an MA in Development Studies from the University of Dar es Salaam, Tanzania, a Business, Entrepreneurship & Renewable Energy certificate from the University of California, Davis, and a Business Entrepreneurship certificate from Kenyatta University, Kenya.
Investors & Funding Rounds
SIMA Funds
Altech Group has closed a $500,000 investment from the SIMA Angaza Distributor Finance Fund (DFF).
Delays in the supply chain as a result of the Coronavirus exposed Altech's need to carry more inventory and be more resilient to future shocks.
The exciting $500,000 investment is the first step of many to move Altech toward a more secure future. The loan was among the first three underwritten by DFF.
The SIMA Angaza DFF inventory financing loan will help Altech build up its in-country inventory to avoid similar situations in the future.
The loan enables Altech to purchase roughly 1,500 SHS + appliance kits and 1,000 solar lighting solutions. Altech is pursuing further debt and equity financing to help achieve its growth and operational improvement goals.
Additionally, Altech has crossed the threshold of 1 million cumulative lives impacted. These million Congolese lives have saved an estimated $32 million on energy costs and helped avoid an estimated 250,000 tons of CO2 emissions.
Main Competitors
Doral Renewables: This is a joint venture of Doral Group and Clean Air Generation. Doral develops utility-scale renewable energy projects.
Aquion Energy: This is a company that manufactures sodium ion batteries and energy storage systems.
Enphase Energy: It offers a micro-inverter system that delivers solar energy to homes and businesses.
Related:
StarNews: Story, Founders, Investors & Funding Rounds
Udok: Story, Founders, Investors & Funding Rounds