Launched in 2017 by Dr. Ikpeme Neto, WellaHealth is a health-tech startup that provides affordable and accessible high-quality coverage for healthcare. They partner with healthcare providers and insurance suppliers to provide financing and cut down costs for people seeking medical care.
WellaHealth helps users cut down on in-person hospital visits for common diseases and in so doing helps cut down on extensive queues and hospital wait time, while also reducing the cost of tests and medication.
Initially starting with malaria coverage, WellaHealth has expanded to cover consultation for other common illnesses and infections and now chronic diseases like diabetes and hypertension.
WellaHealth services also cover drugs to treat these illnesses via point-of-care consultation and testing at about 1,600 local pharmacies that they collaborate with.
WellaHealth also provides healthcare services by leveraging technology and collaborating with local pharmacies and other healthcare providers to make healthcare coverage available, starting at a price as low as N600 a month.
How it Works
Health Cover
Health care in Nigeria is expensive and unreliable, so health care cover helps provide some solutions to these issues.
For instance, it costs about N3,500 to get quality malaria drugs and tests and most Nigerians get malaria 3 times a year, which means a lot of Nigerians spend at least N10,000 treating malaria every year. With health cover, the cost reduces by at least 50 %.
These savings also apply to all other healthcare needs you may have. Hospitalization in a general hospital costs at least N2,000 per night.
Health cover will reduce the cost for you and make it easier for you to get the help you need, and all of this gets even more expensive when it's a child that falls ill and that is why you need health cover.
Plans
Their basic plan includes malaria tests and drugs at the closest pharmacy to you, health checks, telemedicine, diet plans, and weekly health tips.
If you also wish to be covered for typhoid tests and drugs, hospitalization, and accidental death, take a look at their HospiCash plan, which includes everything in the Basic plan PLUS typhoid tests and drugs, hospitalization cover of N100,000 per year, N80, 000 payout to your next of kin in case of accidental death, and more.
Additionally, you can choose to pay quarterly, bi-annually, or annually for either of their plans and you can get malaria tests and treatment once a month with the basic plan.
Your other benefits such as BP check and diabetes check are unlimited. You can access those as many times as you wish, however, you don't need a BP check or diabetes check every month, you only need them once every 3 – 6 months.
The HospiCash plan covers you for any illness that keeps you in a hospital for 2 nights or more.
You are covered for N100,000 per year for admission expenses, N80,000 for funeral assistance paid to your next of kin, malaria and typhoid tests and drugs at your preferred pharmacy, blood pressure and diabetes check, telemedicine, and weekly health tips.
They always encourage their subscribers to use their benefits as often as possible, which is why they have benefits that are necessary for good health and are very easy to access.
For example, all their plans come with health checks, such as a BP check and diabetes test that you can avail of at your preferred pharmacy to access every month before your plan expires.
Not having to use your plan means you've been in great health, which is good news, and for staying healthy, they have a reward program that gives back 20% of your subscription amount. But the purpose of the plan is to have coverage for when unexpected illnesses happen.
However, as part of general health practices, they encourage you to get your blood pressure and sugar levels tested regularly. That's why you can access both of these tests as part of your plan.
Registration
Once you have decided on which plan is right for you the next step is to choose how you want to sign up.
You can sign up on their website with your bank card (ATM Card). It's fast and secure. You can also sign up by contacting their customer service agents on WhatsApp and they'll help you.
Bank Transfers
You can pay with a bank transfer by sending the transfer to 3360003747 Wellahealth TechnologiesEcobank and call or send them a message on WhatsApp right away with your proof of payment and the following information:
Your name and surname:
Your phone number:
Your email address:
Your address:
Your date of birth:
Remember to add your phone number in your transaction narration/description so that they can identify your payment easily.
Pharmacy
To find a pharmacy, you can either use the pharmacy search on their website or contact customer service directly if you can't find the pharmacy you want.
They always recommend that you find a pharmacy close to your house so you can experience faster service.
Upgrading to a different plan or a longer duration can be done by contacting customer care and making your request known. They will provide you with everything you need, you make payment, and you get upgraded right away.
Founders
Ikpeme Neto
Ikpeme Neto is a Founder at Wella Health Technologies.
Ikpeme Neto attended Trinity College Dublin.
Investors & Funding Rounds
Wellvis WellaHealth 2.0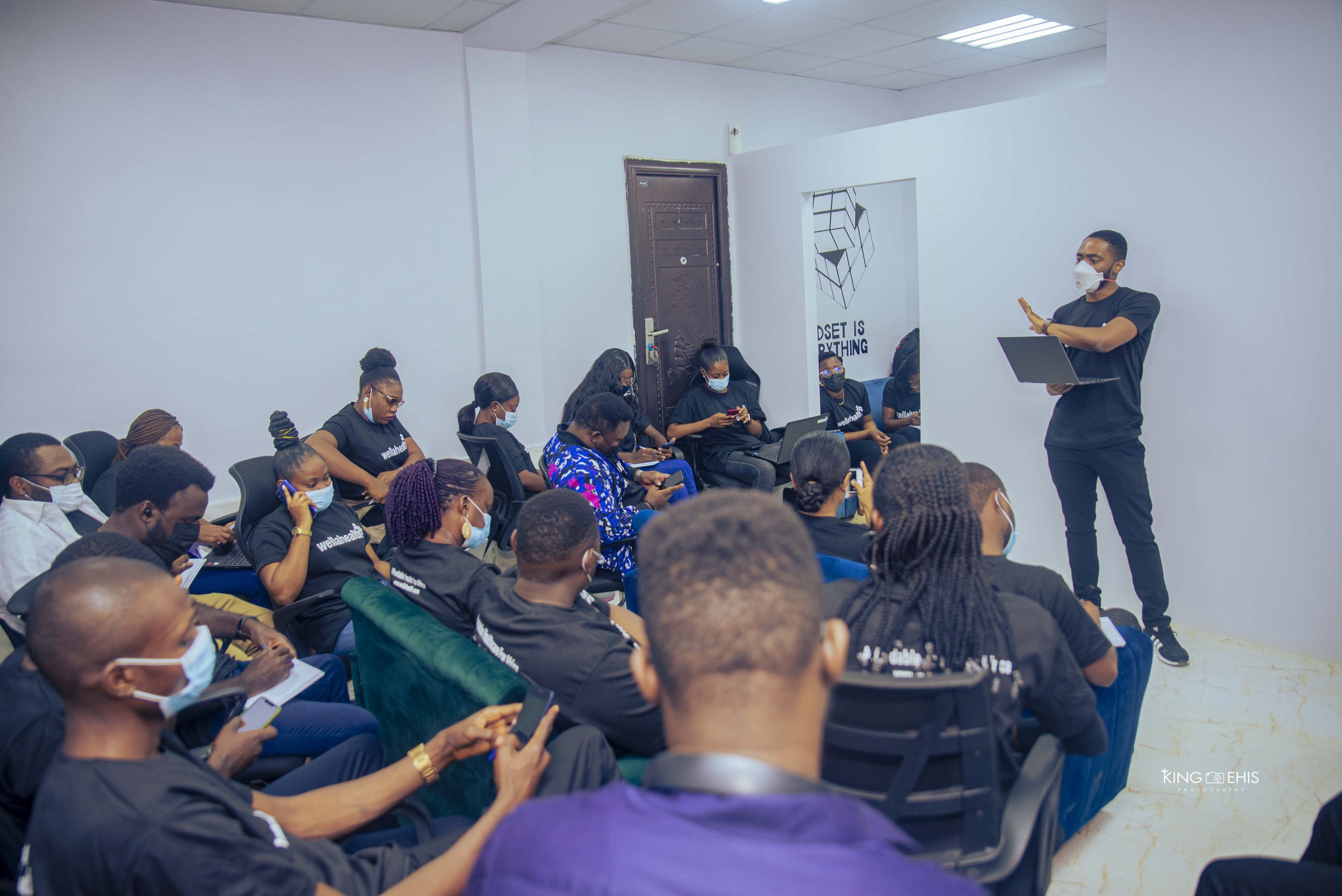 WellaHealth has grown exponentially since its launch and the startup has announced WellaHealth 2.0– a new and refreshed service offering for its consumers.
Taking the lessons they've learned since launching their affordable health plans years ago, this latest iteration will incorporate several new services and experiences and an improvement on previously existing services.
With an easy registration process, partnership with local pharmacies, and pre-paid and automated point-of-service care, the value of WellaHealth plans lies in the convenience they provide; they reduce hospital travel costs and make the authentic medication available, their accessibility, and also affordability; with inclusive financing plans that cater to the earning power of the average Nigerian.
Since its initial launch, the startup has learned that many Nigerians suffer in ignorance of health and are unaware of health insurance.
A lot of people have nowhere to go to discuss, learn, and receive great health advice. This discovery led the startup to partner with Wellvis, the telemedicine platform where patients get one-on-one tailored advice from medical practitioners, to solve this problem in the past.
Now, WellaHealth has acquired Wellvis as part of their 2.0 launch and with this acquisition, they now can provide telemedicine services that give users the ability to speak to or text a doctor for any health challenge, whether simple or complex, and a Q&A feature.
All previous Wellvis users have been migrated onto the WellaHealth platform and now have access to a free WellaHealth plan.
WellaHealth is excited to be working on these bundle plans with several leading pharmaceutical and diagnostic companies that are keen to see more affordable access to quality medicines.
With its methods of making healthcare available at a customer's fingertips, WellaHealth is at the front of the current innovative tech-oriented change in the African healthcare system.
Dedicated to its belief that African lives and health matter, WellaHealth is committed to making healthcare affordable and accessible to everyone regardless of class status or income bracket and the startup is only just getting started on its mission of bringing healthcare to the door of every African at an affordable rate.
Main Competitors
OncoHost: This is a clinical-stage biotechnology company developing personalized strategies to increase the success of cancer therapy.
Pharmarack: It is the largest B2B healthcare network in India.
Arcellx: This is a clinical-stage biotechnology company that provides patients with immune cell therapies.
Related:
Pricepally: Story, Founders, Investors & Funding Rounds
LULA: Story, Founders, Investors & Funding Rounds