Launched in 2019 by Luther Lawoyin, Jumai Abalaka, Deepak Bansal, and Monsunmola Adefemi, Pricepally is a group-buying platform that aggregates consumer food demand and matches it with supplies directly from farmers and wholesalers.
The food is sourced directly from farmers and wholesalers, making it cheaper and fresher than buying at retail outlets. The startup aims to cut out middlemen and save consumers money by leveraging technology to aggregate demand via a sharing model.
Pricepally was born to bring innovation to an inefficient food distribution system in African cities. They believe in connecting farmers, manufacturers, and wholesalers directly to you, the consumer, in an innovative way that benefits all players in the value chain.
They also want to build the next-generation food system for African cities, a platform where key players in the food value chain who add value can plug in to exchange their deals with the end consumer.
They are not just another online service provider for fresh bulk food items. They are more than that.
Using Data, Technology, and Partnerships, they have successfully built a system that enables their customers to get the best value for their money at no extra cost and from the convenience of their homes and workplaces.
At Pricepally, they believe in Sharing, and that is why they have enabled their customers with the Pally feature, which allows them to get more for less and build community spirit.
Pricepally is also a digital food cooperative platform for African cities. They enable you to buy fresh food items in bulk or share them with other shoppers sourced directly from farmers and wholesalers, making them cheaper and fresher than buying at retail.
How it Works
Registration
To create an account:
1. Visit pricepally.com to "Sign up" or download the Pricepally App for iOs or Android.
2. Fill in all the needed information and click "create."
3. A confirmation of your registration will be sent to your email address.
Order
To make an order:
1. Visit pricepally.com or download the Pricepally App for iOs or Android and Sign in.
2. Browse the product you need by food categories or use the search bar
3. Choose the items you are interested in by buying by yourself or sharing with other shoppers.
4. Add items to your cart and check out quickly.
5. Pay for your products securely via Paystack or direct transfer into their bank account.
6. Your order summary and confirmation will be sent to your registered email.
Pally
Pally is a feature that enables you to share any bulk item with anyone. You can create a pally or join an existing Pally.
If you choose to pally an item, you will be prompted to state how many people you plan to share with, once you input all information needed your share of the item will be added to your cart.
If you choose to join an existing pally, you will see the information about the bulk price and price per shared slot. You can buy your share via a slot.
You can also invite other people on any social media network by copying the link to the Pally you created and share online. A Pally Deal is active for up to 72 hours/3 days.
Additionally, whenever you refer them to your friends or family members, you stand to earn ​​₦1000. However, your referrals need to sign up with your referral code and make a purchase.
Security
Your security is their foremost priority, so they work with a PCI DSS-compliant payment processor, Paystack, to handle your card details.
Therefore, your card details are highly safe and are warehoused where they can never be compromised.
Founders
Luther Lawoyin
Luther Lawoyin is the Founder and CEO at PricePally, the Accelerator program at SOSV MOX, and a Board Member at Motherland.
He previously worked as a Fellow at MassChallenge Switzerland, Miller Center for Social Entrepreneurship, Westerwelle Foundation, and Alibaba Group, and was the former Founder and ex-CEO at Lucy. Ng.
Additionally, Luther attended the University of Lagos.
Mosunmola Lawoyin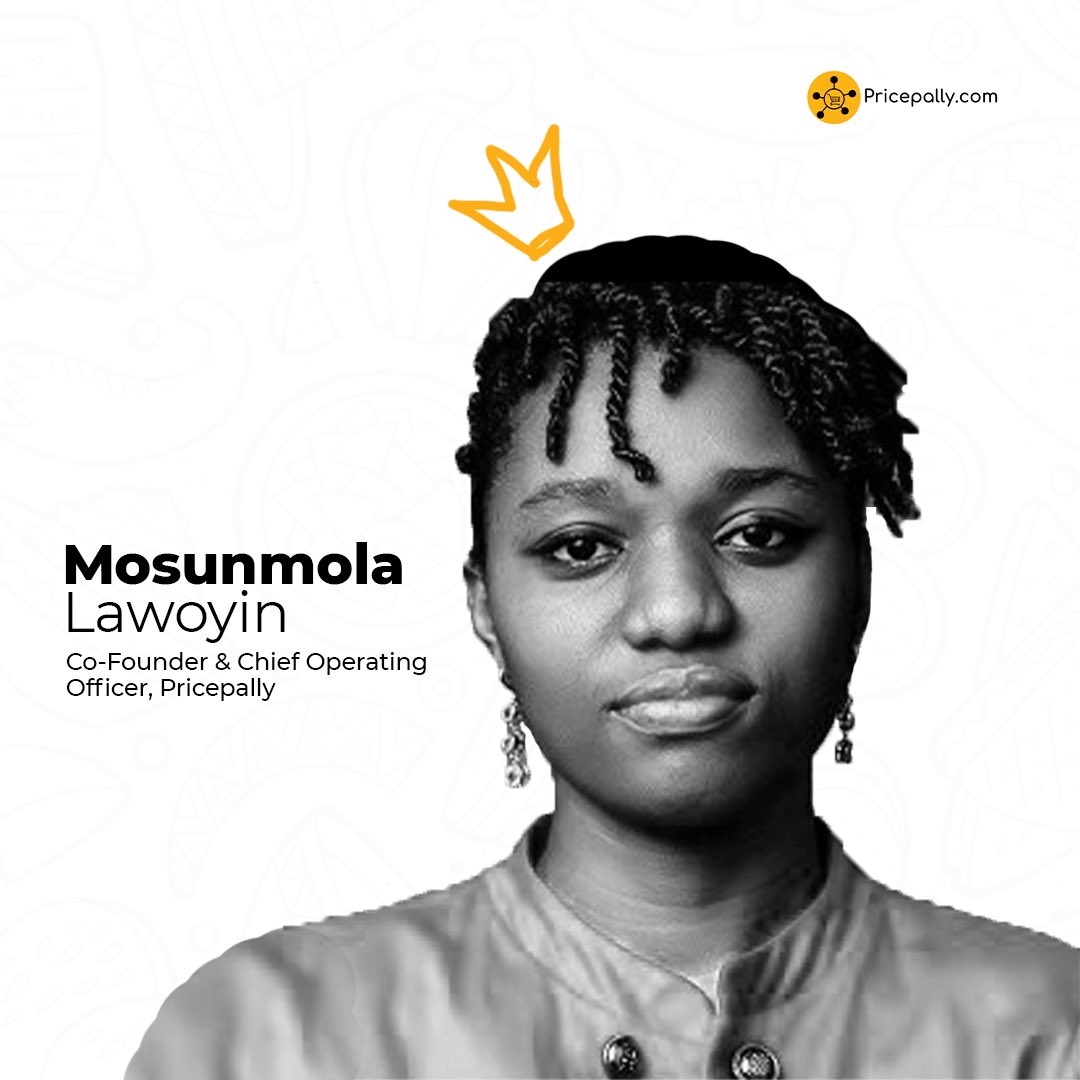 Mosunmola Lawoyin is the Co-Founder and CXO at Pricepally.
She previously worked at LUCA VISAGE LTD as an Executive Assistant and CRO.
On top of that, Mosunmola Lawoyin attended the Federal University of Technology Akure.
Jummai Abalaka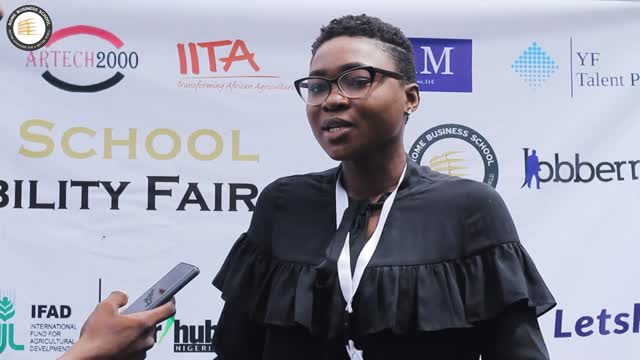 Jummai Abalaka is the Co-Founder and COO of Pricepally.
She previously worked at Kasuwa Group as a Chief Executive Officer.
Jummai Abalaka also attended the Federal University of Technology, Minna.
Deepak Bansal
Deepak Bansal was the Founder and CTO of Pricepally.
He attended Guru Nanak Dev Engineering College.
Investors & Funding Rounds
Launch Africa, Samurai Incubate
Pricepally has raised a six-digit pre-seed funding round to help it build on its strong early growth.
Pricepally secured an undisclosed amount of investment from the Frankfurt-based GreenTec Capital, and has seen significant growth, in which time sales have tripled, it has now raised a pre-seed funding round.
Pricepally, which was recently listed in the first tier of the prestigious Foodtech 500 global ranking, has now attracted pre-seed investment from Asia-based VC Samurai Incubate and Launch Africa Ventures, a leading Africa early-stage VC fund.
The company's offering has found a welcoming audience in Lagos, where they have seen sales increase threefold within a short time.
Main Competitors
MADE: This is an online e-commerce platform directly providing designer furniture without third-party involvement.
Heat: It is a clothing platform intended to encourage sustainable fashion.
GrocerApp: This is a low-price online grocery store for users to order products across categories and get them delivered to their doorstep.
Related:
LULA: Story, Founders, Investors & Funding Rounds
Afriex: Story, Founders, Investors & Funding Rounds