In 2017, Ola saw a need in the market for a service that would make it easy for people in the UK and Nigeria to send money to each other.
Anthony started a company that makes technology for real estate and a program to get a Master of Business Administration at the same time. They both quit their jobs at the same time so they could work on their new goals at the same time.
During a poker game around that time, Ola talked about how hard it was for him to pay suppliers in other countries, especially in emerging markets.
Anthony then suggested making a marketplace to deal with problems like low liquidity, long settlement times, and high transaction costs. This idea led to the creation of Verto.
The goal of Verta is to bring money transactions in the business world up to date.
Companies, especially those in the frontier market, face problems with foreign currency (FX) liquidity, not having enough access to competitive FX rates, and not being able to transfer cash quickly and safely without paying exorbitant transaction costs.
In September 2017, they started VertoFX to look into new ways to solve these problems.
At first, they thought about acting as a broker and putting together companies with needs that matched each other so that they could introduce themselves and get a commission from the deal.
It's still slow, inefficient, and doesn't guarantee that money will get there quickly and safely. They decided on a market-based approach that gives enterprises more control.
Therefore, clients can choose the rates and deadlines for their deals without having to worry about counterparty risk, payments, or banking issues.
Even though there are a lot of great solution providers and copycats, VertoFX has become a real game-changer. They can use 39 different currencies right now, and they have tens of thousands of corporate customers all over the world.
They are also able to do this while keeping their standards for customer service and support, as well as their competitive foreign exchange rates, unlimited liquidity, low transaction costs, and no payment processing fees.
In addition, the collection account can now hold and convert 39 different currencies and receive payments in GBP/USD.
How it Works
Payments
Their global payment network lets you send and receive money instantly to and from more than 200 countries. Safety, speed of settlement, interest rates, and quality of service are all guaranteed.
Payins
You can get your money quickly and easily no matter where you are. Customers' payments will be put into your bank account or Verto Wallet in the currency you choose.
Payouts
Get paid, handle payroll, and shorten the time it takes to launch new products to grow your customer base and income.
Exchange
Give your company the freedom to choose whether to trade with VertoFX or at its rates to control its foreign exchange risk.
Multi-currency Account
There are free, quick, and safe multi-currency accounts that can be used for local and international transactions. Use the same ways to pay and get paid as the people who live there.
Application Programming Interface (API)
The fastest and easiest way to start selling your product and getting paid for it.
Verto's API lets you make your exchange and payment processes, so you can give your customers exceptional service. No matter how complicated your business case is, Verto API lets you pick and choose the services you need to build your own unique user experience with little integration work.
Founders
Ola Oyetayo
Ola Oyetayo is one of the founders of Verto and is now its CEO.
Ola worked in finance at American Express, Barclays, and Lloyds Bank before starting Verto. He now manages 70 people in offices in London, Pune, and Nairobi.
When he's not working on Verto, he likes to work on his golf game and help out with Iwe-League, an organization he co-founded about ten years ago to help poor children in Nigeria get a good secondary school education.
Ole Oyetayo went to King's College.
Anthony Oduwole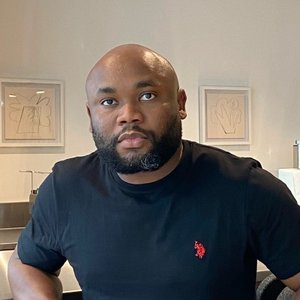 Anthony helped start Verto and is now the company's Chief Technology Officer (CTO).
Before that, he worked for banks like Bank of America, Barclays, and Lloyds for more than six years and helped start two other businesses in the financial education and investing fields.
Investors & Funding Rounds
Accelerated Digital Ventures (ADV), ACE & Company, Oyster Ventures, Y Combinator
VertoFX got a start-up loan of $2.1 million, with Accelerated Digital Ventures taking the lead.
Verto has also raised a total of $12 million from well-known investors like Y-combinator and Quona Capital Since its seed round and Series A.
With the money, the platform will be improved, more currencies will be added, and licenses will be applied for in more countries.
Main Competitors
Paystack: It enables merchants to accept payments through their websites or apps using a variety of methods, such as credit cards, debit cards, wire transfers, and mobile wallets.
Iwoca: This is a way for small businesses to get loans.
YooMoney: This is an online payment service that puts the security, privacy, and ease of use of its customers first.
Related:
Sistema.bio: Story, Founders, Investors & Funding Rounds
Max: Story, Founders, Investors & Funding Rounds