Founded in 2018, Ukheshe is enabling companies in the African fintech ecosystem to deliver embedded finance that aims to close the financial inclusion gap.
It serves over 100 customers across different sectors, including banks, fintech, mobile network operators, and other small and medium-sized businesses.
Ukheshe Technologies is a global, digital-first financial services enabler and an SME-focused digital platform to improve and address financial inclusion within South Africa.
It soon became clear that Ukheshe could make a bigger and more substantial impact globally as a digital-first fintech enabler through our unique Eclipse API.
Through our technology, and by partnering with banks, telcos, and financial services providers, we enable them to pursue financial inclusion for their customers with tailor-made payment solutions.
Ukheshe is focused on democratizing digital financial services through the accessibility of disparate technologies.
They also deliver a SaaS-based orchestration framework for their customers to build great user experiences, using their developer-friendly infrastructure.
How It Works
Eclipse API
Their solutions offer accessible, fast, and secure services to your customers through multiple channels such as Whatsapp, your existing apps, the web, and USSD all through a cloud-based PCI-compliant environment.
These solutions provide a low cost, contactless engagement, end-to-end encryption, KYC verification, and Mastercard secure payments.
Digital Wallets
Their digital wallet platform allows the underserved and underbanked to transact in convenient, easy, and affordable ways.
The wallet provides a platform that allows customers or merchants to pay and get paid. Both customers and merchants have a choice on when and how to manage and use their money.
Features include:
USSD, WhatsApp chat banking, or App
Person to Person (P2P) and Person to Merchant (P2M) payments
No limits for inter-account transfers
Cross-border exchange available
Crypto transfers enabled
Seamless integrations of our other services, including Airtime or data purchases, bill payments, insurance payments, QR payments, and more
Digital KYC
The process of knowing your customer is imperative in verifying their identity before or during the time you engage with them.
The service can be customized to the in-country legal requirements of each market.
They offer a fully digital KYC solution with the following easy steps:
Taking or uploading a picture of the customer's ID or passport
Taking a selfie as a liveliness test to complete the verification process
Verification is done instantly through PEP screening, UN and OFAC sanction checks
Card Issuing
Their solution enables creating, issuing, and managing physical and virtual debit, credit, and prepaid cards.
Additionally, Ukheshe is providing an end-to-end card-issuing solution.
Physical Card Issuing
Your business can easily and cost-effectively issue prepaid cards to customers.
Their solution is quick to implement, scalable, and includes centralized end-to-end card issuing services.
Virtual Cards
Virtual prepaid cards are a simple, cost-effective way to empower your customer to make secure online purchases for goods and services.
Value Added Services
Value-added Services allow your business to earn extra revenue and supply your customers with more services.
They've also partnered with leading suppliers to easily integrate Value Added Services into your product.
Payments
Pay and get paid with QR Codes
Scan to Pay pull payments and QR push payments
Pay via static or dynamic QR code generation and USSD
Accessible – No hardware needed
Convenient for businesses and customers
Fast
Secure
Low data costs
Hygienic and contactless
Tap 2 Pay
Customers can tap their phone to pay for goods or services on an NFC POS
No need to carry a physical card
Safe and secure
Saves time at check out
Tap on Glass – Mobile Pos
Any android NFC cell phone can be enabled to accept debit/credit card payments as a POS machine.
Founders
Clayton Hayward
Clayton Hayward is the current Co-Founder and CEO of Ukheshe.
He previously worked at Cash as a Co-Founder.
Clayton Hayward attended Stellenbosch University.
Mike Smits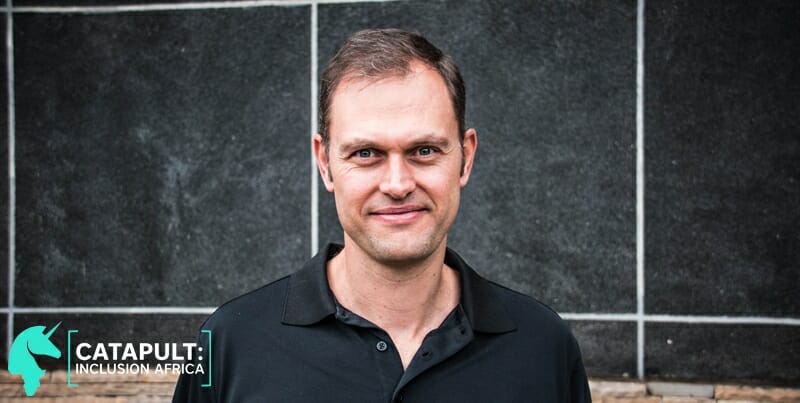 Mike Smits is the current Co-Founder and CFO of Ukheshe.
He previously worked at Smile Communications as a GM of Finance.
Mike Smits attended the University of Johannesburg.
Paul Carter-Brown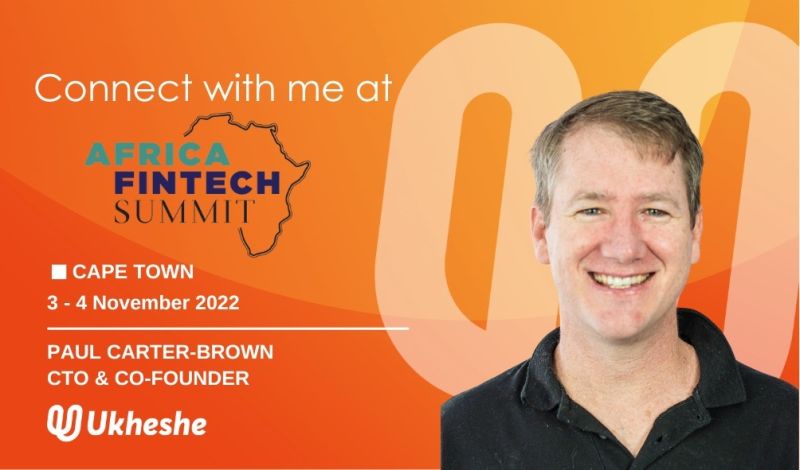 Paul Carter-Brown is the current Founder, CTO, and Director of UKheshe.
He previously worked at Smile Communications as a Group CIO.
Paul Carter-Brown attended the University of KwaZulu-Natal.
Jason Penton
Jason Penton is the current Founder and President of Fintech Products of Ukheshe.
He previously worked at Smile Communications as a Senior Manager – Application and Services.
Jason Penton attended Rhodes University.
Investors & Funding Rounds
Nedbank and others
Ukheshe Technologies is expanding its operations internationally after raising US$2 million in equity and debt funding in November 2020.
The startup aims to make informal banking an accessible and lucrative growth market for its banking partners.
Currently, Ukheshe provides the platforms and technology that support 16 banks and fintech, three telecoms, 3,000 billers, 200,000 merchants, 18 million digital wallets, and four million apps, all of which process millions of transactions every month. It has now set its sights on expansion in the Middle East, Europe, and Asia Pacific.
This expansion comes after the startup secured US$2 million in funding in November 2020, including investments from existing shareholders and some debt capital from Nedbank.
This means it has now raised around US$7 million in total to date, while it has also made two acquisitions and secured a key partnership with Mastercard.
Ukheshe will focus on establishing significant long-term partnerships in strategic locations within the Asia Pacific region, Europe, and the Middle East, and has filled key senior positions.
The growth beyond African shores comes on the back of successful projects and partnerships in various African countries, including Kenya, Zimbabwe, Zambia, Namibia, Nigeria, Malawi, Botswana, Angola, Tanzania, Rwanda, Burundi, Democratic Republic of Congo (DRC), Mozambique, and Ghana.
Main Competitors
Republic Bank: It deals with banking services such as loans, treasury management, mortgages, credit cards, payments, and business cards.
Hub2.Io: It offers payment digitization services.
North American Bancard: This provides payment processing solutions such as credit, debit, check conversion, guarantee, and loyalty card solutions.
Related:
Global Accelerex: Story, Founders, Investors & Funding Rounds
Chicoa Fish Farm: Story, Founders, Investors & Funding Rounds