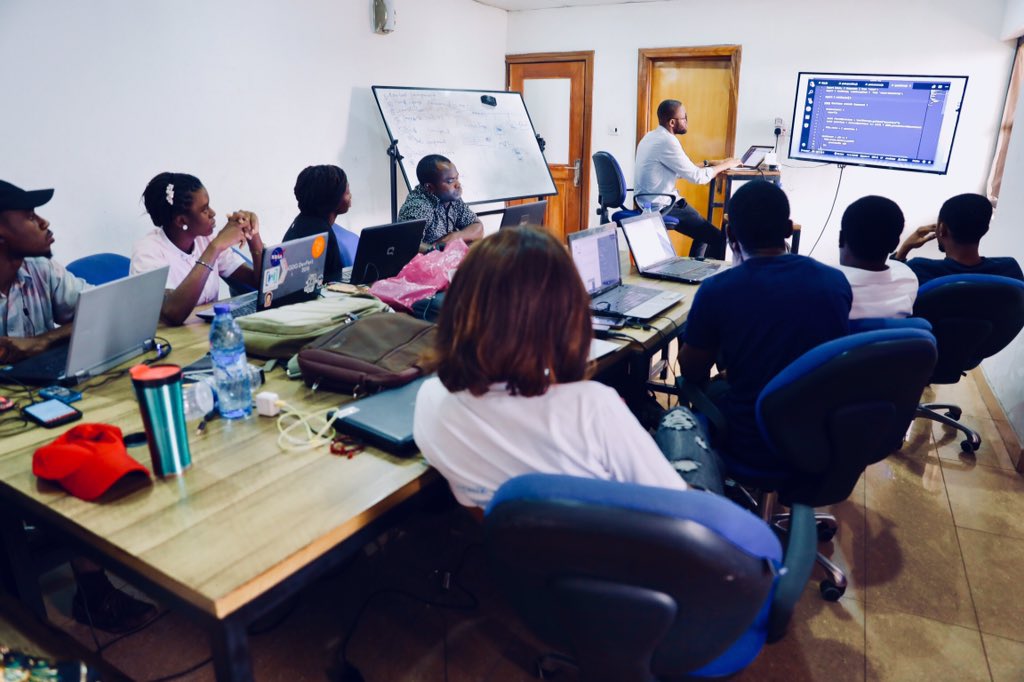 TechAdvance does business in Nigeria in the area of financial technology and because of this, it can be used as a place to process transactions and collect, add up, and match payments.
Since its start in Lagos in 2009, the company has grown to include several companies that serve different markets. In these markets, you can pay for things like transportation tickets, utility bills, and banking services.
For example, GPay gives business customers several ways to pay, and Transfer2Africa lets people send money from one country to another.
The company's success may be due to its strategy of splitting into specialized divisions to pursue different market opportunities. One of these divisions, which focuses on utilities, has done especially well over the past years.
The company often comes out with new goods and services. In particular, it has a positive outlook on the future of online banking.
Advance Bank, the online lending division of TechAdvance, will give borrowers access to affordable loan options as well as personalized investment advice and ways to manage their money.
They are actively building relationships with developers and adding to the talent pool by making new programs and openings. They are also committed to forming partnerships with new companies and their founders who want to use their captive banking model to make new products and services.
These projects and partnerships will not only help African FinTech develop quickly, but they will also continue important work that shows the need for decentralized financial services.
How it Works
Bloc
Bloc helps businesses of all sizes develop, launch, and grow their FinTech apps by making it easier and taking less time.
TechAdvance has made important contributions to the tech scene at home. With Bloc, they make a good step forward by laying the groundwork for the international growth of African FinTech and giving it the tools it needs to succeed.
Bloc makes it easy and quick to access a wide range of FinTech solutions, like payment gateways, international payments, global digital banks, and decentralized finance.
Faster time to market
Bloc gets rid of all the time-consuming problems that come up during the development and release of a product, so you can focus on what's important: the product. They have all the necessary licenses and certifications to offer you their API services, and they follow the strictest security rules.
Simple to use and integrate
It only takes a few minutes to sign up an engineering team and get access to the API products for integration. Bloc makes it easy to deploy, update, and manage, and it works well with APIs made by other companies.
100% Compliant
Bloc was made to be impossible to break into and safe. Bloc also has security certifications from ISO 27001 and PCI-DSS in addition to the CBN-issued Micro Finance Bank License, the NCC-Value-Added Services License, and the PSSP License.
Founders
Edmund Olotu
Edmund Olotu started and helped fund several technology companies in Nigeria and the United States. Novira Therapeutics Inc., a new antiviral drug discovery company that was sold to Johnson & Johnson for $600 million in 2015, and Generate4Schools LLC, a first data payment partner that uses merchant processing fees to support school initiatives in the United States, are both examples of successful American businesses.
TechAdvance Ltd., which he started in 2009, makes platforms for payment application development, such as platforms for collecting, aggregating, and analyzing transaction data for industries like utilities, transportation, and IGR which handles payments for electricity companies across Nigeria.
He is also involved in Reydious Ltd, an agric technology R&D company, and SuperGeeks Ltd, a personal consumer electronics after-sales service and gadget insurance company that CNN has called one of Nigeria's most innovative start-ups.
Edmund holds a Master of Science in Science and Technology entrepreneurship from Nottingham University Business School, a Master of Science in Management Finance and Control from Harvard University, and a Bachelor of Science in Mechanical Engineering with Business from Manchester University.
Investors & Funding Rounds
Lamar Holding
The Bahrain-based company Lamar Holding has put $1,000,000 into TechAdvance.
The money, which is the first investment from outside the company, will help it grow into new markets.
Even though TechAdvance hasn't said where in the world its target markets are, it's safe to assume that the Middle East is one of them.
TechAdvance is also changing from a BPO provider in the IT industry to a "major player" in the digital financial services and transportation software industries.
The company also said that it had bought a microfinance bank and that the Central Bank of Nigeria had given it preliminary approval for a PSSP license.
Main Competitors
DPO Group: In Africa, DPO Pay is the most popular way to handle payments.
O'Pay Electronic Payment: This is an app that lets you pay with your phone.
Nuvei: It is used by successful businesses because it offers new ways to pay.
Related:
Redavia: Story, Founders, Investors & Funding Rounds
VertoFX: Story, Founders, Investors & Funding Rounds