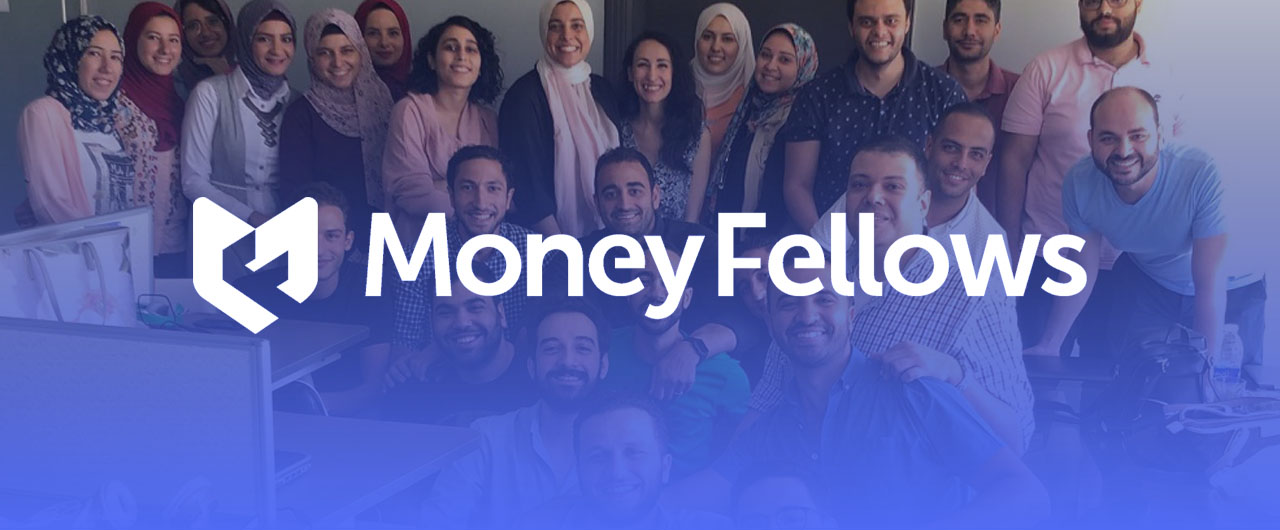 Ahmed Wadi started MoneyFellows at the end of 2014 to bring the idea of money circles (ROSCAs), known as gam'eya in Egypt and other Arab countries, into the digital age.
MoneyFellows is a business that builds and runs a website where people can store their money to make loans and save money.
Customers can find and manage their Money Circles digitally with their product. The Rotating Savings and Credit Association (ROSCA) Model is an informal, offline system that this platform updates so that its users can get the money they need.
MoneyFellows is also the idea behind a mobile app that helps people improve their finances by making it easier for them to get loans with no interest and save more money. The company's platform lets people store their money with their friends and family by forming a circle. The circle is validated in minutes, and each member can set their lending limit based on how trustworthy they think they are.
Money Circles is an idea that is used in more than 90 countries around the world.
How it Works
After making a profile on MoneyFellows, people can upload documents to prove who they are and how much money they make. As they become more honest and give more verification papers, both their score and their limit will go up.
Users are then shown different sets of circles that go with each other based on the results of MoneyFellows' credit analysis.
The next step is for the user to click on one of the circles that shows their desired free time slot, payment method, and payout amount.
The company has also made business deals with a lot of Egyptian companies to encourage employee participation in financial groups.
MoneyFellows has made connections with several financial institutions, like Fawry, to help its subscribers make the monthly payments and repayments they need.
Customers of MoneyFellows can pay their installments at any of Fawry Sale terminals, and they can pick up their payouts at any of Fawry locations.
MoneyFellows makes money by adding a small service charge to the monthly installment payments of its members.
Once the money circle gets going, everyone pays the same amount each month for a set number of months.
Each month, one person in the circle gets all the money paid by the others, until everyone has gotten their money.
Moneyfellows uses technology to help people find trusted, more convenient money circles, easily track and automate payments, and build their MoneyFellows score.
The great thing about a digitized money circle platform is that there are always slots for people who want to save money or who need money quickly either looking to save or in need of urgent money.
After passing their credit check, each customer has to sign a formal contract to prove that they will be able to make their monthly payments. MoneyFellows will pay for the part of any users who haven't paid yet so that you get your full refund.
Their prices depend on how long you want the circle to be. For example, in the first slot of the five-month cycle, costs start at 6% and go down linearly until they reach zero. The same is true for the seven-month and ten-month cycles.
Founders
Ahmed Wadi
Ahmed Wadi is both a co-founder of MoneyFellows and its CEO.
He has also written several scripts to make it easier to move tickets between Magneti Marelli and the ticketing systems used by Volkswagen, Audi, and Porsche.
Additionally, he created and put into use one of the first software programs that used IP cameras to track things. He was able to make algorithms better because he worked closely with Microsoft's Cairo innovation lab.
This software program can do a lot of things, like load user data from any server, put users into groups, sort them by a variety of criteria, allow changes to the data, and warn users that they will be deleted after a certain amount of inactivity, notify users when their information is changed or added, manage permissions for both groups and users, and a lot more.
Investors & Funding Rounds
500 Startups and Dubai Angel Investors
A bridge financing brought in more than $1 million for MoneyFellows.
500 Startups, Dubai Angel Investors, Phoenician Fund based in Beirut, and several private investors, including some of the company's previous investors, all contributed to the funding round.
After they finish their Series A round, they plan to grow in the MENA region.
MoneyFellows also wants to get into the African market, where their services could be used by hundreds of millions of people because offline ROSCA programs are so popular.
On top of that, many of the biggest financial and telecommunications companies in MENA are in advanced talks with the company about a possible expansion there.
Main Competitors
Corduro: This is a software platform for mobile payments that integrates social media and big data into the way payments are processed.
ContaAzul: It is a web-based service that helps small businesses bring all of their financial tasks under one roof.
Reap: This is an online payment platform that lets small businesses accept credit card payments from customers and pay bills.
Related:
TymeBank: Story, Founders, Investors & Funding Rounds
Sistema.bio: Story, Founders, Investors & Funding Rounds