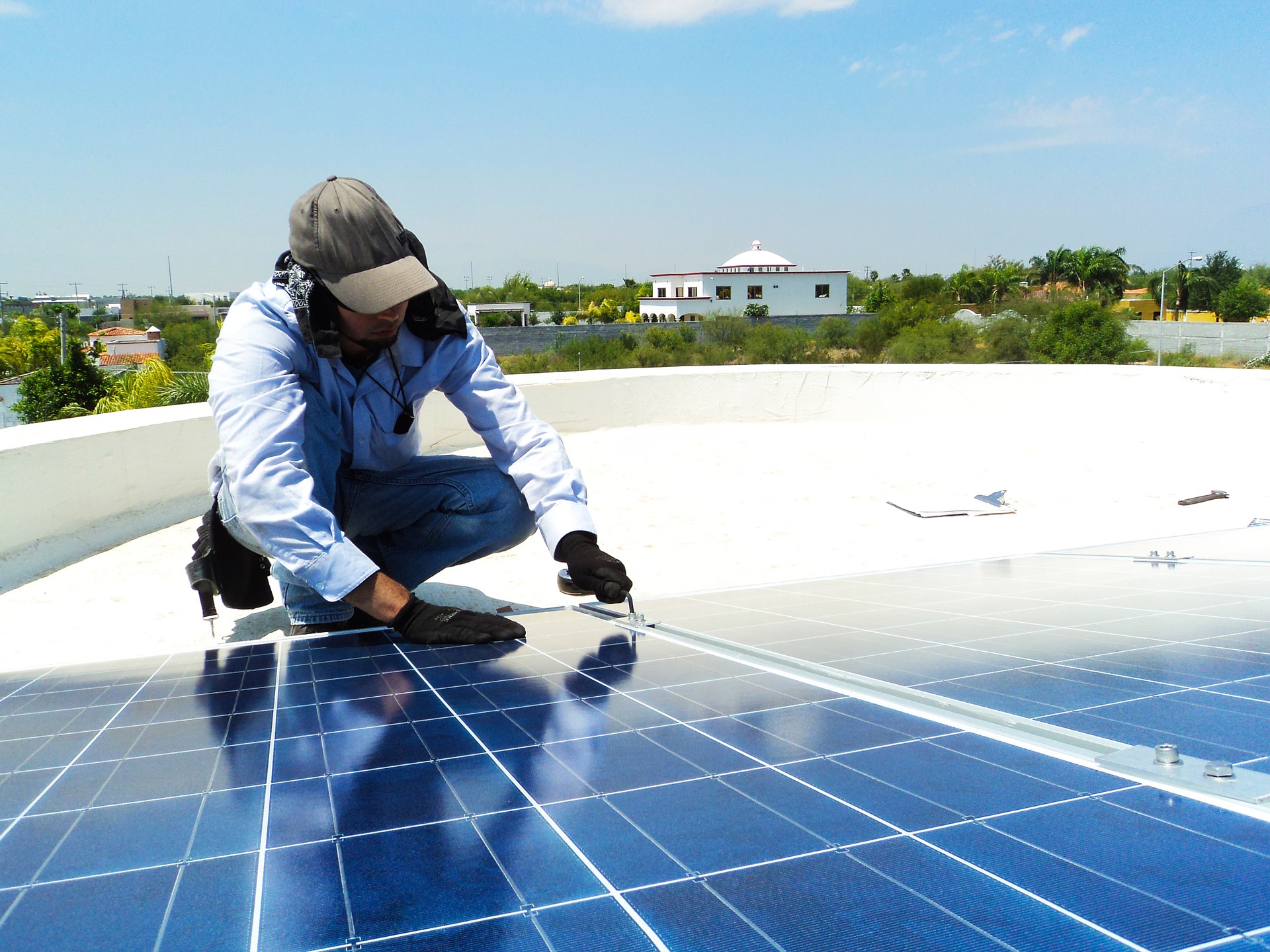 Solarise Africa is a company that rents out renewable energy to people all over the continent. Smart financial solutions are the key to opening doors for our partners, which lets them do well and play a key role in moving Africa forward.
Solarise Africa was started by Patrik Huber, Jan Albert Valk, and Sakkie van Wijk. Businesses and industries in Africa can rent solar and other energy assets from the company.
Solarise Africa's financial services are meant to encourage the use of clean energy and cut down on carbon emissions. It lets commercial and industrial firms, especially solar ones, use renewable energy systems, lowering their costs and increasing their productivity with low initial investment, manageable payments, and a short payback time.
Their partners get the tools they need to succeed and play a key role in moving Africa forward because of the creative ways they finance their projects.
They give businesses in Africa reliable and cheap energy solutions that don't come from a central location. Solarise Africa works closely with its partners to offer a small group of renewable energy solution providers a range of customized financing options.
Solarise also helps countries with frequent power outages switch to more reliable and affordable energy sources by giving them ways to pay for self-consumption systems.
Therefore, businesses may save money and make more. The company is giving money to many projects in Kenya, South Africa, and Rwanda right now and It has been increasing the number of projects it is working on and the number of people it works with.
How it Works
They work with other businesses to offer a full service for solar power systems that includes everything from planning to building to financing to maintenance.
They also offer different ways to pay for solar and other renewable energy projects, and we can change them to fit your business's needs now and in the future.
Power Purchase Agreements
With their Power Purchase Agreement, businesses can lower their energy bills without taking any risks or spending money upfront. You get all of the benefits of solar energy, but you don't have to pay anything to run, monitor, insure, or maintain the system. Kilowatt-hours are used to measure the cost.
Leases
You'll put out the same amount every month, which makes it easier to plan. There is no need to put any money down upfront, and there are no extra costs for things like insurance or service.
Solarise Africa will keep ownership of the system as long as the contract is in place. Their contracts can be changed, and they can make a solution that fits the needs of your business.
Custom
At Solarise Africa, they can come up with new ideas and make power systems. There may need to be custom solutions Depending on the type of equipment, the laws and taxes that are in place, and any special needs of a certain country or industry.
Additionally, The terms of the agreement can be changed to meet the budget and cash flow needs of the company.
Founders
Jan Albert Valk
Jan Albert Valk gets things done and takes the lead as a manager and a co-founder at Solarise Africa. He knows a lot about business in Sub-Saharan Africa, including strategy, general management, raising money and dealing with investors, company growth, and credit.
He knows a lot about both running big businesses that do business in many countries and making new green fields.
His focus on helping people and teams grow makes him a good leader and manager in general. He has strong sales and business development skills and is well connected in both Africa and Europe. He speaks both English and French and has worked in both English-speaking and French-speaking parts of Africa.
He has also been on the boards of directors for dozens of businesses in Africa.
Patrik Huber
He is the co-founder of Solarise Africa and Over the past 15 years, Patrik has worked in Africa and other developing countries as a banker and as a founder.
As the Regional Manager of responsAbility Africa, he has experience with private debt financing and private equity investments in financial institutions, agribusinesses, and renewable energy companies.
Sakkie Van Wijk
Sakkie is a strong, talented, and flexible leader who has worked in Africa for more than 25 years and is committed to using renewable energy. He has a lot of experience in high-pressure sales, operations, senior leadership, and management roles, which gives him skills that can be used in many business areas.
Sakkie is a visionary who is known for his ability to make strategic alliances and stress the importance of stakeholder value. He has a track record of improving bottom lines, increasing productivity, and giving management solutions that can be put into action.
Investors & Funding Rounds
Energy Access Ventures, EDFI ElectriFi
Trine, a Swedish platform for impact investing, has given Solarise Africa US$5.9 million in debt financing so that the company can continue to grow across Africa.
South Africa, Kenya, Ghana, and Rwanda will get the money in stages. It will be used to pay for projects related to food safety, alternative energy, city planning, industrialization, and production.
Five solar energy projects in South Africa and Kenya will be helped by the first payment.
Main Competitors
KarmSolar: The Egyptian company puts together solar energy systems for homes and businesses that are not connected to the national power grid.
Apex Clean Energy: It makes money by building large solar and wind power plants.
Svea Solar: It is going digital when it comes to power.
Related:
Yumamia: Story, Founders, Investors & Funding Rounds
SweepSouth: Story, Founders, Investors & Funding Rounds